Utilizing PRM Tools to Treat the Person Inside the Patient
By Jim Higgins
Patient satisfaction has been eroding for decades. Our recent study on patient-provider relationships found that around 50 percent of patients don't feel like their practice cares about them. Of course this isn't true, so what exactly has happened? Experts theorize that after Medicare changed its reimbursement program in 1992, it inadvertently rewarded practices for increasing the volume of patients seen each day. And increase they did. Today, 80 percent of physicians report being overextended or at maximum capacity. The result? Patients have started to feel more like a number than a person.
According to a separate 3,000-person survey conducted by Nuance, 40 percent of patients feel rushed during appointments. And an NIH study found that primary care doctors interrupt their patients after an average of 12 seconds, and spend just 11 minutes total with each patient (nearly the same amount of time patients spend filling out paperwork).
Patient-Provider Relationship Affects Health Outcomes
It's not just patient satisfaction that is damaged by a poor patient-provider relationship. A growing body of research has found that health outcomes have a direct link to the connection patients feel to their physicians. For example, one study asked patients to rate their visits based on the connection they felt to their provider. Researchers then tracked how their health fared over time. When patients had a strong relationship with their providers, they not only felt more satisfied, but objective measures showed they had fewer symptoms of disease.
"There is something in the human body that says we are hardwired to get better when we have a certain relationship," explains Howard Brody, MD a PCP and director of the Institute for the Medical Humanities at the University of Texas Medical Branch, in Galveston. Creating a personal connection between each patient and their medical practice is a key component of practice success. When patients feel like a number instead of a person, the risk that your patients will switch to a competitor increases. This can impact patient outcomes while simultaneously presenting a financial risk to providers.
Leveraging Technology to Enhance Human Connection
Medical offices are busy. Fortunately, there are ways to create a connection beyond the exam room. Technology is a big piece of the solution. According to results from a recent Surescripts survey, patients look favorably on practices that use technology, believing that doctors who use technology are:
70-percent more organized and efficient.
40-percent more innovative.
33-percent more competent.
This is because technology has universally become part of the human daily experience — and not in a bad way. Because digital communication is so pervasive, contact that would once have been few and far between can now be more frequent. In other words, when used correctly, technology is actually enhancing human relationships, not replacing it. The key is to integrate the right technology, in the right way, into a practice.
Using PRM to Improve Patient Relationships
Patient Relationship Management is one of the latest tools in the medical technology toolbox. Through the use of PRM, practices are able to provide on-going communication with patients on a personal level, significantly improving the probability that patients will feel a connection to and relationship with their medical practice. While PRM platforms provide a wide range of communication methods, the following are the most likely to create a quick connection with patients:
1. Text message — Seventy-two percent of Americans currently own a heavily-used smartphone. Seventy-nine percent read email on their smartphone and 97 percent use their smartphone to text. Patients want to communicate with their healthcare provider via smartphone. Our study found that 60 percent of patients want text reminders. Seven out of 10 patients say they would like text communication beyond just reminders as well. And it's not just Millennials. Even half of Baby Boomers would prefer text messages. Through personalized text messages, practices can regularly reach out to patients.
2. Email — Nine out of 10 patients prefer doctors who email their patients. Sending regular newsletters via email not only allows practices to convey important educational information, but also enables practices to provide a personal touch. Through regular emails, practices can keep patients abreast of things happening and changes going on at the practice.
3. Social media — Forty-one percent of people say that social media would affect their choice of a doctor, hospital, or medical facility. Social media is a place where practices can connect in a positive way with patients on a daily basis. Because social media is informal, it is also a good way for patients to get to know the people in their practice, further deepening the relationships they share.
Developing Relationships via Technology
Practices that adapt their communication methods to match those of modern-day patients improve patient satisfaction and health outcomes. Change is difficult in the healthcare industry and many medical practices still use outdated communication tools. Making the switch to technology such as PRM tools can lead to success for both patients and practices.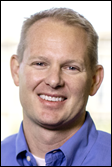 Jim Higgins is the CEO and founder of Solutionreach in Lehi, UT.
---
Contacts
More news: HIStalk, HIStalk Connect.
Get HIStalk Practice updates.
Contact us online.
Become a sponsor.