Top News
An MGMA poll of 1,029 physicians finds that 61 percent educate their patients about opioid misuse, primarily through face-to-face conversations followed by a combination of in-person appointments and printed or digital materials. Twelve percent of survey respondents reported not offering their patients any type of education on the dangers of opioids – a stat that seems worth taking a deeper dive into given that the latest figures from White House estimate the cost of the opioid crisis to be $504 billion – 2.8 percent of GDP.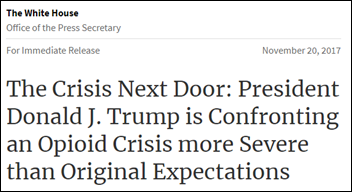 Data released yesterday from the Council of Economic Advisers also shows that drug overdoses are the leading cause of injury death in the US, surpassing traffic crashes or gun-related deaths; and that over 64,000 people died from drug overdoses last year, representing 175 deaths per day. While physician conversations with patients about the dangers of opioid misuse may impact the statistics above, mandating such chats or adding EHR alerts to prompt them takes us into the realm of hindered workflows and the increasing intrusiveness of technology – both aspects of practice that physicians are looking to move – if not run – away from.
---
Webinars


November 30 (Thursday) 1:00 ET. "Making Clinical Communications Work in Your Complex Environment." Sponsored by: PatientSafe Solutions. Presenters: Steve Shirley, VP/CIO, Parkview Medical Center; Richard Cruthirds, CIO, Peterson Health. Selecting, implementing, and managing a mobile clinical communications platform is a complex and sometimes painful undertaking. With multiple technologies, stakeholders, and disciplines involved, a comprehensive approach is required to ensure success. Hear two hospital CIOs share their first-hand experience, lessons learned, and demonstrated results from deploying an enterprise-wide mobile clinical communications solution.
December 5 (Tuesday) 2:00 ET. "Cornerstones of Order Set Optimization: Trusted Evidence." Sponsored by: Wolters Kluwer. Updating order sets with new medical evidence is crucial to improving outcomes, but coordinating maintenance for hundreds of order sets with dozens of stakeholders is a huge logistical challenge. For most hospitals, managing order set content is labor intensive and the internal processes supporting it are far too inefficient. Evidence-based order sets are only as good as their content, which is why regular review and updates are essential. This webinar explores the relationship between clinical content and patient care with an eye toward building trust among the clinical staff. Plus, we will demonstrate a new evidence alignment tool that can easily incorporate the most current medical content into your order sets, regardless of format, including Cerner Power Plans and Epic SmartSets.
Previous webinars are on our YouTube channel. Contact Lorre for information.
---
Announcements and Implementations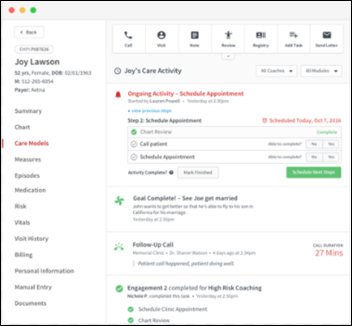 Practice management company Stratifi Health selects patient risk stratification and care coordination technology from Innovaccer to better enable its population health management offerings.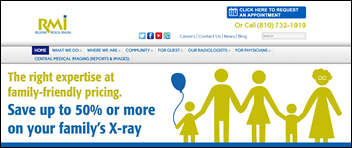 Regional Medical Imaging (MI) rolls out Royal Solutions Group's RoyalMD portal to help providers keep up with orders, exam status, testing and imaging results, and peer-to-peer communication.
---
Acquisitions, Funding, Business, and Stock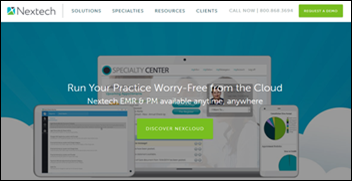 Specialty-focused healthcare IT company Nextech sees an employee increase of more than 10 percent after hiring over 80 employees in 2017. The Tampa, FL-based company got its start in 1997 and now offers EHR, PM, and RCM software and services for dermatology, ophthalmology (via its MDIntelleSys acquisition in 2014), and plastic surgery (via its Supramed acquisition in 2016).
---
People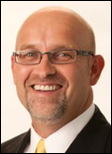 Agility Health promotes Joseph Laurent to corporate secretary.
---
Telemedicine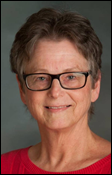 A California State University economics professor believes telemedicine may be the answer to the state's Medi-Cal provider access problem – a situation that has grown worse over the years thanks to nearly stagnant reimbursement rates for in-person visits that have result in physician dropping Medi-Cal patients all together. The 2017-18 budgets calls for a 2.5-percent increase – the first since 2001. "The Legislature should end the requirement that out-of-state physicians secure a California license to provide telemedicine care to Medi-Cal patients," writes Shirley Svorny. "Not only would such as change expand options for Medi-Cal recipients, it would let the state experiment with interstate telemedicine, which has the potential to make healthcare more accessible and less costly for all Californians."
---
Government and Politics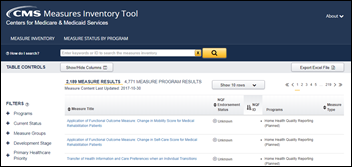 CMS CMO Kate Goodrich, MD announces the Measures Inventory Tool, an interactive Web-based list of measures that are in development, in use, or no longer around. Goodrich, who is also director of the CMS Center for Clinical Standards and Quality, explains that what was once available only via Excel spreadsheet now enables providers to more easily identify and coordinate measurement efforts across care settings and patient populations.

Surgeon General Jerome Adams, MD tells local public radio that the federal government is committed to fighting the opioid epidemic, despite President Trump's decision to declare a public health emergency over the epidemic rather than a funding-friendly national state of emergency. In addition to providing $800 million for prevention treatment and naloxone for first responders, the Trump administration has already addressed nine initial recommendations set forth by the opioid commission in March, and is working through another 50 made by the commission in its final report earlier this fall.
"While folks are frustrated," Adams says, "and I understand that they're frustrated because we've got over 150 people dying every day from overdoses, we've had our foot on the gas from day one that I've been in this position, and even before, the president came out and said, this is his top health priority. We will get there, I'm confident we will, but we will only get there working together."
---
Research and Innovation

Kaiser Permanente physicians in Southern California reduce antibiotic prescriptions for sinus infections by 22 percent using EHR messages to alert them to alternative courses of treatment. Nearly 90 percent of patients with such infections receive an antibiotic, despite guidelines that suggestion against it.
---
Other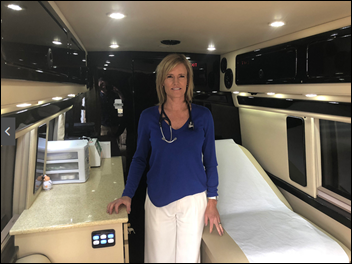 PeakMed (CO) adds house calls (of a sort) to its list of membership-based family medicine services with the launch of Mobile LifeCenters. The four-wheeled clinics will visit PeakMed's employer customers to offer employees on-site access to care for common ailments. The company began offering in-home visits several months ago.
---
Contacts
More news: HIStalk, HIStalk Connect.
Get HIStalk Practice updates.
Contact us online.
Become a sponsor.