Top News
Attorney General Jeff Sessions announces that Presidential Adviser Kellyanne Conway will oversee the Trump administration's efforts to combat the opioid epidemic. Sessions made the announcement during remarks that focused on the DEA's renewed efforts to step in and handle the crisis – efforts that will be fueled by $12 million in grants and a new division over the Appalachian region that will focus on illegal drug trafficking. Conway seems an unlikely choice, given her lack of healthcare experience and former life as campaign manager, pollster, and political pundit. She may surprise some, however, given her tagalongs with former HHS Secretary Tom Price, MD as he traversed (ostentatiously, by all accounts) the country several months ago talking with healthcare stakeholders about the epidemic.

In other opioid-related news, President Trump will donate his third-quarter salary (pegged at $100,000) to help combat the epidemic. He will funnel it to an HHS-sponsored public awareness campaign about the dangers of opioid addiction.
---
Webinars
December 5 (Tuesday) 2:00 ET. "Cornerstones of Order Set Optimization: Trusted Evidence." Sponsored by: Wolters Kluwer. Updating order sets with new medical evidence is crucial to improving outcomes, but coordinating maintenance for hundreds of order sets with dozens of stakeholders is a huge logistical challenge. For most hospitals, managing order set content is labor intensive and the internal processes supporting it are far too inefficient. Evidence-based order sets are only as good as their content, which is why regular review and updates are essential. This webinar explores the relationship between clinical content and patient care with an eye toward building trust among the clinical staff. Plus, we will demonstrate a new evidence alignment tool that can easily incorporate the most current medical content into your order sets, regardless of format, including Cerner Power Plans and Epic SmartSets.
Previous webinars are on our YouTube channel. Contact Lorre for information.
---
Acquisitions, Funding, Business, and Stock
Minnesota lawyers file lawsuits on behalf of dozens of counties against three opioid-based pain medication distributors and six manufacturers in an attempt to recoup some of the money lost in the state's battle against the opioid crisis. The lawyers have said they'll base their suits on the deceptive marketing practices of such companies, which highlighted their legitimate uses to physicians but neglected to mention their addictive side effects.
---
Announcements and Implementations
The Colorado Community Health Alliance will work with Anthem to offer Medicaid patients better coordinated primary and behavioral healthcare. It seems the two organizations will create an as yet unnamed company to solidify the partnership.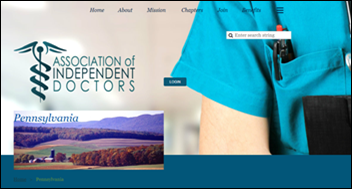 Physicians in Pennsylvania come together to form a chapter of the Association of Independent Doctors. Formed in 2013, the association has seven chapters nationwide and is intent on helping local physicians fight hospital mergers. It focused its energy on Pennsylvania last year when it protested the ultimately abandoned merger between Penn State Milton S. Hershey Medical Center and PinnacleHealth System.
---
People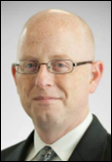 Will Ostdiek, MD (Think Whole Person Healthcare) joins Charles Drew Health Center as CMO.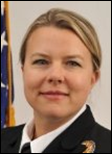 EHNAC names Capt. Alicia Morton, DNP, RN-BC a commissioner ex officio through 2020. Morton, an active-duty nurse in the USPHS Commissioned Corps, is also director of ONC's Health IT Certification Program.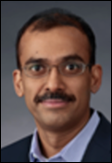 Great Lakes Management Service Organization hires Surya Desiraju (Adeptus Health) as COO.
---
Government and Politics
The State of Connecticut approves $51 million in requests to fund IT projects that include a new Medicaid information management system and HIE. The state has a somewhat troubled history of dabbling in health information exchange, having spent $4.3 million to launch one several years ago only to eventually dismantle it. The state medical society went live with its own HIE in June.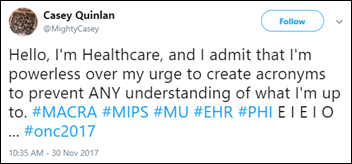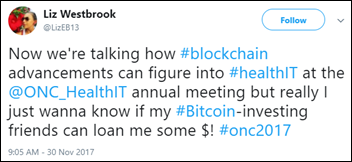 Two of the more interesting tweets to come out of ONC's Annual Meeting, which concludes tomorrow. Frankly, much of the subject matter covered thus far seems eerily similar to years past (with the exception of blockchain, perhaps), which is either a testament to how hard solving interoperability is or how slow government is to make it happen.
---
Telemedicine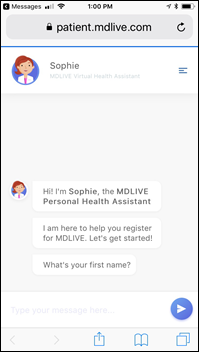 MDLive adds chatbot functionality to help new users register on its virtual visit platform.
---
Other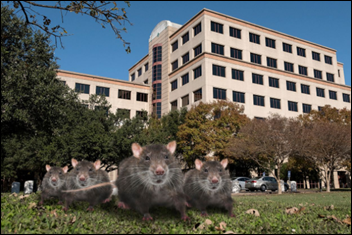 Oh the irony: The Texas Health and Human Services Commission faces a rat infestation that has prompted the agency to issue a $60,000 contract for emergency pest control services. The agency, which attributes the problem to ongoing construction, has encouraged employees to keep their workspaces free of food and has even instituted an anonymous tip line where staff can "rat" each other out for slovenliness.
---
Contacts
More news: HIStalk.
Get HIStalk Practice updates.
Contact us online.
Become a sponsor.