Top News
Greenway Health will lay off 120 employees when it closes offices in Atlanta and Carrollton, GA in January. The closures are part of a corporate overhaul that includes moving operations to its Tampa facility and streamlining software. The news is somewhat contrary to its initial October announcement, which claimed that customer support and revenue services would be maintained at its Carrollton location.
---
Webinars
None scheduled soon. Previous webinars are on our YouTube channel. Contact Lorre for information.
---
Announcements and Implementations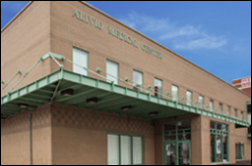 Community health provider Alivio Medical Center joins VillageMD's network in Chicago.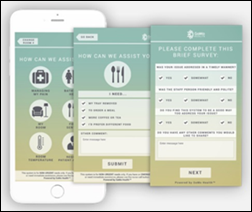 Mental health provider Bridgeway Rehabilitation Services (NJ) deploys GoMo Health's Every Day Matters Personal Concierge patient engagement messaging, including appointment reminders and educational content. GoMo Health was launched as a division of commerce and engagement company Gold Mobile in 2014.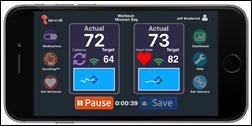 Beneufit adds medication management and symptom tracking tools to its cycling exercise app for Parkinson's patients. A 2015 pilot study conducted by the San Francisco startup with a local fitness club found participants experienced a 25-percent improvement in manual dexterity and a 38-percent improvement in fitness levels.
CareCloud adds a MIPS dashboard to its EHR to help physicians track and report MIPS Quality, Advanced Care Information, and Improvement Activities measures.
---
People

Community Health Accreditation Partner promotes Barbara McCann to president and CEO. The nonprofit accrediting agency works with public health, home health, and hospice providers; as well as home medical equipment companies.



DocuTap names Matt Blosl (Tongal) chief revenue officer, Monte Sandler (NextGen) EVP of RCM, and Adam Steinberg (NextGen) SVP of account management.
---
Acquisitions, Funding, Business, and Stock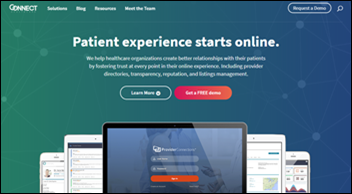 Provider reputation management company Doctor.com merges with marketing automation competitor Connect Healthcare. Connect Healthcare President Noel Coleman will assume the role of president of enterprise solutions at the newly combined, Atlanta-based company.
In an effort to expand its healthcare customer base, High Point Technology Group acquires TechForceIT, which provides managed health IT services to physician practices in the Houston area.
---
Government and Politics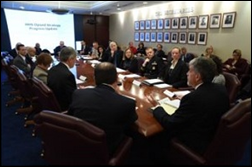 Sixteen HHS officials from across the department – including Acting HHS Secretary Eric Hargan, CMS Administrator Seems Verma, FDA Commissioner Scott Gottlieb, MD Surgeon General Jerome Adams, MD and National Coordinator Don Rucker, MD – convene to discuss their ongoing work to combat the opioid epidemic. Attendees shared updates and plans for coordinating programs across the department.

Just in time for holiday shopping season, the FTC warns consumers to consider the privacy (or lack thereof) implications of at-home DNA testing kits. I admit privacy wasn't top of mind when I purchased a kit from 23andMe last year as a Christmas gift for my genealogy-crazy mother. A quick peek at the company's privacy guidelines doesn't raise any red flags, though I suppose in these days and times every company runs the risk of being hacked.
---
Other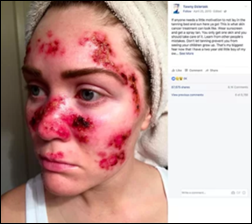 The power of social media: Researchers determine that a skin cancer patient's viral selfie prompted near record-breaking levels of online searches about skin cancer and prevention. Kentucky nurse Tawny Willoughby's 2015 Facebook post generated 50 shares, 161 news reports, and several days' worth of Google searches that were 162 percent higher than typical search volumes – all of which hopefully resulted in Googlers avoiding tanning beds and taking sun safety precautions.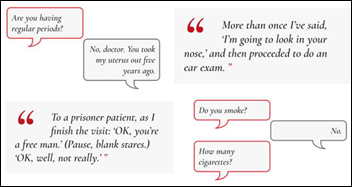 This article highlights the amusing ways in which physician fatigue (particularly physician mom fatigue) can manifest itself.
---
Sponsor Updates
EClinicalWorks will exhibit at the New York Society for Gastrointestinal Endoscopy 41st Annual New York Course December 14-15 in New York City.
Technology Headlines Magazine names Intelligent Medical Objects CEO Frank Naeymi-Rad one of the 50 Most Admired CEOs of 2017.
Blog Posts
---
Contacts
More news: HIStalk.
Get HIStalk Practice updates.
Contact us online.
Become a sponsor.