Top News
21st Century Oncology agrees to pay HHS $2.3 million to settle HIPAA violations (and avoid future civil penalties) related to two data breaches in 2015 that exposed over 2 million records and led to 13 federal class action lawsuits. The company, which operates nearly 180 treatment centers across the country, will also implement a corrective action plan that, when it emerges from bankruptcy, will hopefully ensure its future HIPAA compliance.
---
HIStalk Practice Musings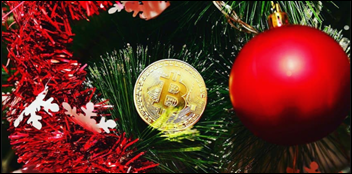 Welcome to the new year! It's hard for me to believe the holiday break has come to an end, though after a whirlwind of family gatherings it's actually kind of nice to be back on some sort of schedule. I did find time during the break to initiate my HIMSS18 registration, which means I'll also need to finalize my airfare and lodging sooner rather than later to avoid having to take a red eye to and from Vegas. In prepping my press credentials, I thought about what topics I'll gravitate towards at the conference. Given the cryptocurrency chatter heard round the Christmas tree over the last few weeks, I'll definitely be on the lookout for startups that have successfully weathered an ICO (initial coin offering) and are ready to demo a blockchain-based product on the show floor. (Granted, they probably won't financially be at the HIMSS exhibitor stage.) I can't tell you the number of press releases that come across my desk promising the latest and greatest in secure, blockchain-based health records from startups that are prepping for an ICO. It's all vaporware to me until use cases start popping up. HIMSS has devoted a significant portion of its programming to the topic. I'm betting the forum and 101 session will be packed.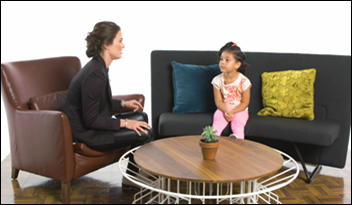 Speaking of blockchain, I have found this video to be extremely helpful in my conversations about the concept with people outside of IT. Not one to kid myself, I started with the five year-old and progressed from there.
---
Webinars
None scheduled soon. Previous webinars are on our YouTube channel. Contact Lorre for information.
---
Announcements and Implementations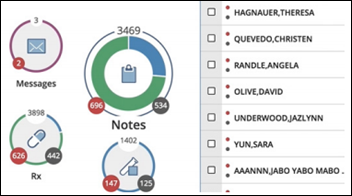 AdvancedMD develops dashboard technology to help physicians visually prioritize daily tasks from within their EHR.
In Virginia, the Arlington County Department of Human Services selects EHR technology from Welligent.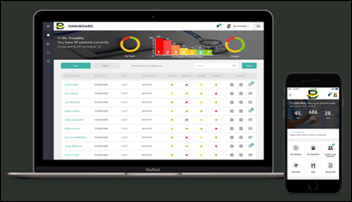 Boston-based Q2i develops a care coordination and analytics dashboard and mobile app for post-bariatric surgery treatment programs.
Tempus and Precision HealthAI will provide de-identified data sets to CancerLinQ, a subsidiary of the American Society of Clinical Oncology that has developed quality improvement and analytics tools for oncologists and researchers. 
---
Acquisitions, Funding, Business, and Stock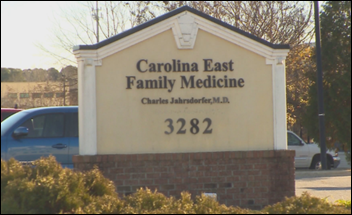 Carolina East Family Medicine (NC) warns it may have to lay off employees due to suspended payments from Blue Cross Blue Shield of North Carolina. The payer contends the practice has electronically filed "inappropriate" claims over the last several months. Carolina East, which appears to use Allscripts software, switched to filing paper claims once BCBSNC made its suspension known at the end of October.
---
People

Behavioral healthcare provider Centerstone (TN) promotes Chuck Pegg to director of IT infrastructure.

Marcus Schabacker, MD (Baxter) joins ECRI Institute as president and CEO. Schabacker's healthcare experience extends around the globe, including a stint at Mafikeng General Hospital in post-Apartheid South Africa to support the development of a rural healthcare system under Nelson Mandela.
---
Telemedicine

Cherry Health COO Tasha Blackmon is looking into telemedicine ahead of her April 1 start date as CEO at Michigan's largest FQHC. Blackmon believes partnerships with other local healthcare organizations will help usher Cherry Health into the age of virtual visits. "We've talked about partnerships, potentially, with schools like Michigan State University's medical school, since we're right here in the same community and we currently host some of their medical students," she says. New collaborative partnerships is something that we're definitely looking into."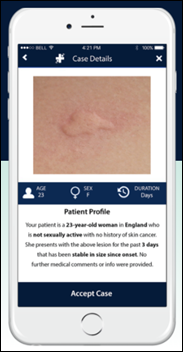 This is a blockchain idea I can wrap my head around: MedCredits preps to launch an Ethereum-based teledermatology app. Patients will pay for their virtual consults via MedCredit tokens once the technology goes live later this year. The company's token seed round concludes January 14. It plans to add mental health services next year.
---
Research and Innovation
A survey of 348 ophthalmologists finds that EHR utilization leads to decreased productivity in terms of number of patients seen each day. It's a statistic that seems to be echoed across specialties. Ophthalmology seems especially inclined to suffer given that EHR adoption has increased to 72 percent over the last seven years. 
---
Other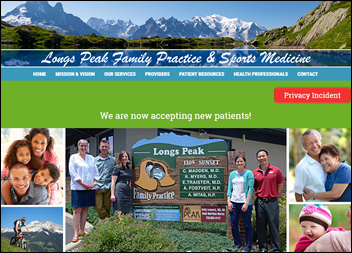 Longs Peak Family Practice (CO) notifies patients of a November data breach stemming from three separate unauthorized access incidents that may have compromised data related to patient identification and insurance details. The practice was able to restore files related to a ransomware hack – one of the three breaches – from back ups.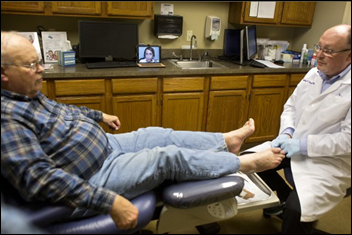 The local paper covers the benefits of virtual scribes, highlighting the relationship podiatrist Timothy Barry, DPM has with Philippines-based Joanna Fajardo. Barry, who says the availability of more local scribes are slim to none, found Fajardo through Hello Rache, which pays her nearly three times the amount she was making as a hospital-based nurse. Barry's cost is half of what he would pay for an in-person assistant. Hello Rache was launched in Arizona last year by Mark Carnett, DO after "years of fighting with his EMR and leaving work after 5."
---
Contacts
More news: HIStalk.
Get HIStalk Practice updates.
Contact us online.
Become a sponsor.