Top News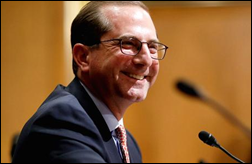 The Senate votes along party lines to confirm Alex Azar as HHS Secretary. Azar was most recently president of Eli Lilly and Co.'s US division. Past HHS positions include deputy secretary and general counsel under President George W. Bush.
---
Webinars
February 13 (Tuesday) 1:00 ET. "Beyond Sliding Scale: Closing the Gap Between Current and Optimal Glycemic Management Practices." Sponsor: Monarch Medical Technologies. Presenter: Laurel Fuqua, BSN, MSN, EVP/chief clinical officer, Monarch Medical Technologies. The glycemic management practices of many hospitals and physician staff differ from what is overwhelmingly recommended by experts and relevant specialty societies. As a result, they are missing an opportunity to improve the quality, safety, and cost of care for their patients with diabetes and hyperglycemia, which commonly represent more than 25 percent of their inpatient population. Hospitals that transition from sliding-scale insulin regimens to consistent use of basal / bolus / correction protocols are seeing reductions in hyperglycemia, hypoglycemia, and costs. Making this shift more effective and efficient is the use of computerized insulin-dosing algorithms that can support dedicated staff using a systematic approach.
February 14 (Wednesday) 2:00 ET. "Time is Money: Aurora Health's Journey of Implementing and Advancing Cost Accounting." Sponsor: Strata Decision Technology. Presenter: Patrick Nolan, VP of finance, Aurora Health Care. Aurora Health Care's implementation of Strata's Decision Support module involved not only building an improved cost accounting model, but improving the process to engage a cross-functional team in cost development. It now has accurate, consistent cost data to support decision-making. Aurora's next phase will be to use actual procedure and visit times to allocate costs. This presentation will provide a detailed view into both the implementation and future direction of the Strata Decision Support program within Aurora.
Previous webinars are on our YouTube channel. Contact Lorre for information.
---
Announcements and Implementations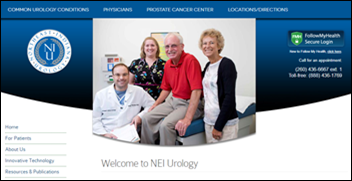 Northeast Indiana Urology selects ISalus Healthcare's UroChoice EHR,PM, billing, and virtual consult technology.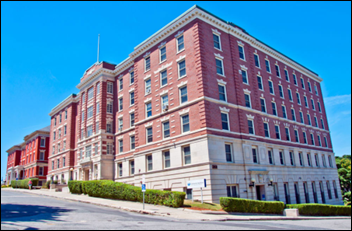 Nonprofit homeless services provider Community Healthlink (MA) will implement behavioral health EHR software from Qualifacts.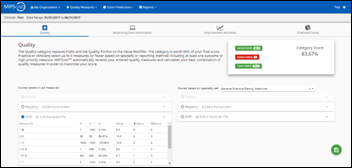 Altarum Institute develops an interactive online tool to help physicians predict and improve their MIPS scores.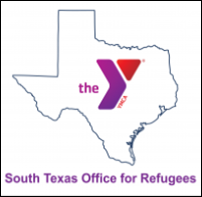 YMCA of Greater Houston will replace the state's refugee resettlement database with care coordination technology from Eccovia Solutions. The YMCA is one of four Regional Replacement Designees in Texas, and has been tasked with finding a new, statewide database.
ChiroFusion adds billing functionality from OpenEdge Payments to its EHR for chiropractors.
---
People

Point of Care Decision Support promotes Jennifer Glen to VP, clinical services.



STD-focused telemedicine company Besafemeds names Dina McKenna (The Requisite Balance) CEO, Dawnyell Bowen (Leo Burnett) CMO, and Modupe Ishmael COO.
Community Care of North Carolina appoints Tammie McLean, Tara Kinard, and Jennifer Wehe-Davis to regional VPs.
---
Acquisitions, Funding, Business, and Stock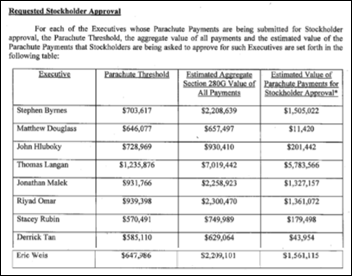 CNBC dissects the sizeable differences (from $7 million to nothing) predicted in Practice Fusion employee payouts once the company's sale to Allscripts is finalized. It also uncovers documents that show Allscripts initially offered $225 million for the company, but backed out once news broke of the trouble EClinicalWorks was in related to certification of its software.
---
Telemedicine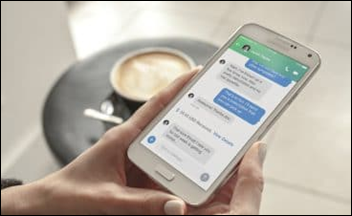 Austin, TX-based startup Medici launches a text-based telemedicine app for physician practices. The company launched its app in South Africa – birthplace of founder Clint Phillips – a few weeks ago, and plans to expand to another 20 countries by the end of this year.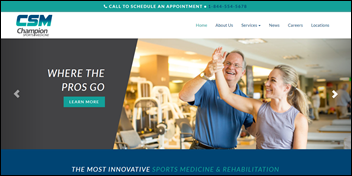 Champion Sports Medicine (AL) rolls out telemedicine services from Healthy Roster, a Dublin, Ohio-based company focused on meeting the health IT needs of trainers, physical therapists, and physicians.
The local paper looks at the surge in telemedicine visits prompted by this year's flu outbreak, which has put stress on brick-and-mortar healthcare facilities. Doctor on Demand CMO Ian Tong, MD says the company has seen visit volume increase 100 percent over the last two months, with most flu-related consults being for patients in early stages of the virus. Competitor PlushCare is experiencing a similar uptick in volume, with 2-3 percent of patients being sent to the ER for more severe flu symptoms.
---
Sponsor Updates
AdvancedMD will exhibit at the Expert Roadshow January 24 in Salt Lake City.
EClinicalWorks will exhibit at the 2018 Star Ratings Congress January 29-30 in Scottsdale, AZ.
PerfectServe publishes a new success story featuring The University of Tennessee Medical Center, "Streamlined follow-up appointment scheduling aims to reduce readmissions."
Blog Posts
---
Contacts
More news: HIStalk.
Get HIStalk Practice updates.
Contact us online.
Become a sponsor.