Top News

CDC Director Brenda Fitzgerald, MD resigns after reports surface she purchased stocks in a Japanese tobacco company after joining the organization. Fitzgerald's pre-CDC investments, which she divested as a condition of job acceptance, included shares in five other tobacco companies (strange choices for a life-long healthcare professional) and in healthcare companies like Merck, Bayer, and Humana – all of which HHS deemed to be conflicts of interest. Fitzgerald's financial dealings have led to her recusal from overseeing a number of high-profile CDC efforts including the opioid epidemic and IT. Her resignation deepens the black eye the Trump administration incurred when former HHS Secretary Tom Price, MD (no stranger to scrutinized investments himself) resigned last year after his use of taxpayer-funded private jets came to light.

CDC Principal Deputy Director Anne Schuchat, MD has taken on the role of acting CDC Director, a position she held for several months before Fitzgerald came to the agency.
---
Webinars
February 13 (Tuesday) 1:00 ET. "Beyond Sliding Scale: Closing the Gap Between Current and Optimal Glycemic Management Practices." Sponsor: Monarch Medical Technologies. Presenter: Laurel Fuqua, BSN, MSN, EVP/chief clinical officer, Monarch Medical Technologies. The glycemic management practices of many hospitals and physician staff differ from what is overwhelmingly recommended by experts and relevant specialty societies. As a result, they are missing an opportunity to improve the quality, safety, and cost of care for their patients with diabetes and hyperglycemia, which commonly represent more than 25 percent of their inpatient population. Hospitals that transition from sliding-scale insulin regimens to consistent use of basal / bolus / correction protocols are seeing reductions in hyperglycemia, hypoglycemia, and costs. Making this shift more effective and efficient is the use of computerized insulin-dosing algorithms that can support dedicated staff using a systematic approach.
February 14 (Wednesday) 2:00 ET. "Time is Money: Aurora Health's Journey of Implementing and Advancing Cost Accounting." Sponsor: Strata Decision Technology. Presenter: Patrick Nolan, VP of finance, Aurora Health Care. Aurora Health Care's implementation of Strata's Decision Support module involved not only building an improved cost accounting model, but improving the process to engage a cross-functional team in cost development. It now has accurate, consistent cost data to support decision-making. Aurora's next phase will be to use actual procedure and visit times to allocate costs. This presentation will provide a detailed view into both the implementation and future direction of the Strata Decision Support program within Aurora.
Previous webinars are on our YouTube channel. Contact Lorre for information.
---
Announcements and Implementations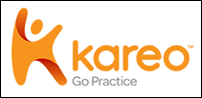 Kareo's Clinical EHR for independent physicians achieves 2015 Edition health IT certification.
InSync Healthcare Solutions adds Encoda's BackOffice RCM platform to its line of cloud-based health IT software and services.
Drchrono integrates HDP Health's clinical trial patient eligibility software with its tablet-based EHR.
---
Acquisitions, Funding, Business, and Stock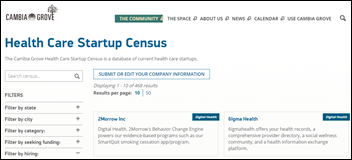 Health IT collective Cambia Grove develops a directory of startups based in its home state of Washington, with plans to include companies in Oregon, Idaho, Utah, and British Columbia.
---
People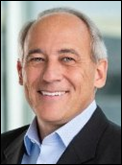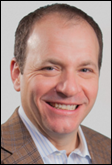 DocuTap names Robert Rueckl (Edementum) CFO and Jared Linsby (PointClear Solutions) SVP of sales.
---
Research and Innovation

A study involving Kaiser Permanente Southern California Medicare patients with one or more chronic diseases finds that text-based medication reminders increased refill rates by 14 percent.
---
Sponsor Updates
EClinicalWorks outperforms Allscripts, Athenahealth, Epic, and NextGen in physician satisfaction, according to a Reaction Data report.
Intelligent Medical Objects CEO Frank Naeymi-Rad speaks at Harvard Medical School as part of its clinical informatics lecture series in Boston.
Blog Posts
---
HIStalk Practice Sponsors Listed in Best in KLAS 2018
Best in KLAS: Aprima – Small-Practice Ambulatory EMR/PM
Overall Physician Practice Suite: EClinicalWorks – #7
Overall IT Services: Nordic – #6
---
Contacts
More news: HIStalk.
Get HIStalk Practice updates.
Contact us online.
Become a sponsor.