Top News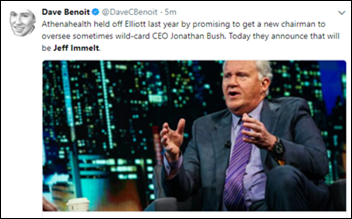 Athenahealth continues its leadership restructuring with the appointment of Jeff Immelt as chairman – a position previously held by CEO Jonathan Bush. Immelt, who helmed GE as chairman and CEO for 16 years, plans to purchase $1 million in Athenahealth stock, and invest in the company. Not one to rest on his laurels, Immelt has also joined venture capital firm New Enterprise Associates as a venture partner.
---
Webinars
February 13 (Tuesday) 1:00 ET. "Beyond Sliding Scale: Closing the Gap Between Current and Optimal Glycemic Management Practices." Sponsor: Monarch Medical Technologies. Presenter: Laurel Fuqua, BSN, MSN, EVP/chief clinical officer, Monarch Medical Technologies. The glycemic management practices of many hospitals and physician staff differ from what is overwhelmingly recommended by experts and relevant specialty societies. As a result, they are missing an opportunity to improve the quality, safety, and cost of care for their patients with diabetes and hyperglycemia, which commonly represent more than 25 percent of their inpatient population. Hospitals that transition from sliding-scale insulin regimens to consistent use of basal / bolus / correction protocols are seeing reductions in hyperglycemia, hypoglycemia, and costs. Making this shift more effective and efficient is the use of computerized insulin-dosing algorithms that can support dedicated staff using a systematic approach.
February 14 (Wednesday) 2:00 ET. "Time is Money: Aurora Health's Journey of Implementing and Advancing Cost Accounting." Sponsor: Strata Decision Technology. Presenter: Patrick Nolan, VP of finance, Aurora Health Care. Aurora Health Care's implementation of Strata's Decision Support module involved not only building an improved cost accounting model, but improving the process to engage a cross-functional team in cost development. It now has accurate, consistent cost data to support decision-making. Aurora's next phase will be to use actual procedure and visit times to allocate costs. This presentation will provide a detailed view into both the implementation and future direction of the Strata Decision Support program within Aurora.
Previous webinars are on our YouTube channel. Contact Lorre for information.
---
Acquisitions, Funding, Business, and Stock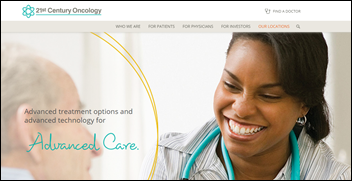 Former 21st Century Oncology patients vote to continue with their lawsuit over a 2015 data breach of over 2 million health records. The status of the lawsuit was in question pending the outcome of 21st Century Oncology's bankruptcy proceedings. Those proceedings have concluded, leaving the company with a new management team and its $1.1 billion debt reduced by half. Patients involved in the lawsuit, which may become a class-action, may be entitled to nearly $22 million in damages.
---
People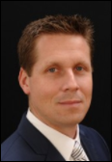 CDI company Enjoin promotes James Fee, MD to CEO.

Caresyntax hires Paul Summerside, MD (Summerleigh Associates) as CMO.
---
Announcements and Implementations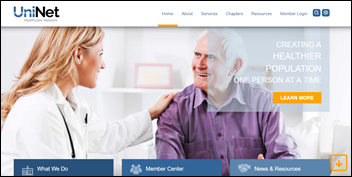 UniNet Healthcare Network selects Innovaccer's InData data aggregation tool to improve care coordination efforts for patients in Nebraska and Iowa.

VitalHub works with blockchain experts at the Hyperledger Foundation to develop the new WellLinc EHR for mental health providers.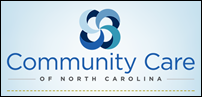 Community Care of North Carolina will implement VirtualHealth's population health management technology to better manage care for Medicaid and Medicare patients across 1,800 practices.
---
Government and Politics

ONC and CMS will hold a listening and feedback session on reducing provider burdens related to EHRs February 22.
---
Telemedicine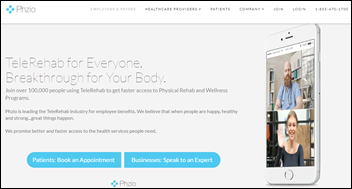 EWellness will put its Phzio PT technology on the blockchain in August. The announcement mentions that patients will be able to digitally confirm the completion of sessions, thus hopefully reducing patient fraud.
---
Research and Innovation

A late January study of family physician reaction to Meaningful Use offers a retrospective look at benefits versus burdens in an effort to help policy makers craft (or adjust) regulatory programs. Four of MU's 31 criteria were designated as both high benefit and high burden:
Recording electronic notes in patient records.
Maintaining a current problem list with active diagnosis.
Performing medication reconciliation when receiving a patient from another setting or care provider.
Using CPOE for new or renewal medication orders.
The authors conclude that, "Roughly one-third of MU criteria were perceived as useful in less than 50 percent of patient encounters, which means that time is taken away from typical patients for these non-value-added tasks (i.e. system waste) that must be performed for compliance. Hence the policy becomes a burden on the quality of care that physician can provide to their patients. In total, these findings provide insight into CMS' comment that MU has 'lost the hearts and minds of the physicians.'"
---
Other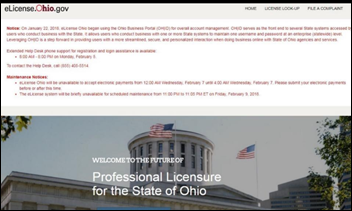 In Ohio, state medical board officials extend the medical licensing renewal deadline for 1,100 providers to February 14 after the bumpy mid-January addition of government administrative software to the state's ELicense system. The new OH/ID system will be turned off to address several kinks that have left 400 providers unable to renew.
---
Sponsor Updates
PerfectServe publishes a new customer success story, "Chicago-based ACO and managed care organization Advocate Medical Group (AMG) strengthens continuity of care for patients."
AdvancedMD will exhibit at the Association of Dermatology Administrators & Managers February 12-14 in San Diego.
Blog Posts
---
Contacts
More news: HIStalk.
Get HIStalk Practice updates.
Contact us online.
Become a sponsor.