Top News
Greenway Health will close its office in Lake Mary, FL, laying off 27 employees in a process that will kick off in late April. I can't determine if this is part of the restructuring announced late last year that involved plans to close its Atlanta office and move some jobs from its former Carrollton, GA headquarters to Tampa. The local paper also mentions the company is in the process of closing down operations in Birmingham, AL.  Greenway announced at HIMSS that it has completed the first phase of Project Polaris, a two-year initiative that will result in the consolidation of its three software systems into one EHR and PM tool.
---
HIStalk Practice Announcements and Requests
Another HIMSS is in the books, which means the post-HIMSS workweek has begun. I tried to clear away email clutter over the weekend so that I could ease into the workweek, but I still feel as if I have a lengthy list of tasks to get through – all things I swept under the rug while I was in Vegas. If you find yourself with a few minutes of leisure time this week and want to catch up on the HIStalk team's HIMSS coverage, check out our respective reviews in handy chronological order:
From HIMSS 3/5/18, 3/5/18 (Part 2), 3/6/18, 3/7/18, and 3/8/18
Jenn's HIMSS 3/5/18, 3/6/18, 3/7/18, 3/7/18 (Part 2), and 3/8/18
Dr. Jayne at HIMSS 3/5/18, 3/6/18, 3/7/18, and 3/8/18
Also, Lorre is still offering her "Cellar Dweller Special" for our Hall G neighbors at HIMSS who want to sign up as a new sponsor. A year online is better than three days in the basement. Contact her for details.
---
Webinars
None scheduled soon. Previous webinars are on our YouTube channel. Contact Lorre for information.
---
Announcements and Implementations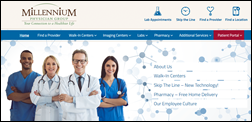 Millennium Physician Group (FL) selects population health management technology from Lightbeam Health Solutions to better care for 170,000 patients across seven ACOs and six Medicare Advantage plans.
Rev360 adds secure credit card payment processing capabilities from Bluefin Payment Systems to its optometry-focused EHR.
Modernizing Medicine adds PACS connectivity from Ambra Health to its EMA EHR for orthopedics.
Eye care nonprofit BostonSight will offer peer-to-peer consult services to its network of participating physicians via the PeerMed telemedicine service from CoolDoctors.
---
Acquisitions, Funding, Business, and Stock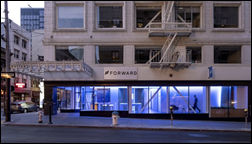 In an effort to attract new patients, the high-tech Forward Clinic gives out genetic testing kits to consumers who book tours of its membership-based primary care practices in San Francisco and LA.
---
People

Former Uber CEO Travis Kalanick joins Kareo's Board of Directors. Kalanick's ties to Kareo go back for quite awhile. He and Kareo founder Dan Rodrigues were classmates at UCLA and co-founders of a late-90s search engine network company called Scour. Kalanick made an early-stage investment in Kareo in 2009, which helped to springboard the Irvine, CA-based company to VC funding of over $125 million. Rob Reid (Listen.com) has also joined the company's board.
---
Telemedicine

Occupational healthcare provider Concentra makes telerehabilitation visits available to California-based employees in need of physical therapy for workers' compensation injuries.
---
Other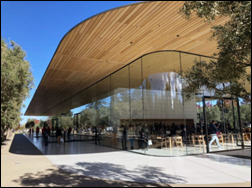 Is there an ICD-10 code for this?: Apple employees make several 911 calls after colleagues walk into glass walls at the company's new, $5 billion spaceship-like campus in Cupertino, CA. Apple's forthcoming onsite health clinic won't likely see many injuries of this type. The emergency calls tapered off after the glass partitions were marked with white stickers.
---
Contacts
More news: HIStalk.
Get HIStalk Practice updates.
Contact us online.
Become a sponsor.