Top News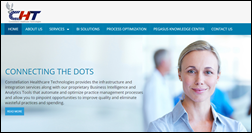 Constellation Healthcare Technologies voluntarily files for Chapter 11 bankruptcy to pave the way for easier sale of its Integrated Physician Solutions PM business, and Allegiance and Orion Healthcorp RCM subsidiaries. Constellation's NYNM IPA and management company are not included in the filings, though they will be put up for sale. The company seems to have been compelled to take Chapter 11 action after taking on debt connected to internal fraud that resulted in an executive ouster and criminal investigation.
---
Webinars


April 5 (Thursday) 1:00 ET. "Succeeding in Value-Based Care Via a Technology-Driven Approach." Sponsor: Health Fidelity. Presenters: Adele L. Towers, MD, MPH, senior clinical advisor, UPMC Technology Development Center; Adam Gronsky, director of advisory services, Health Fidelity. Success in value-based care requires a thorough understanding of how risk-based payment models work. To prosper in this data-laden era of care, providers need to manage their patient populations holistically rather than through a collection of individual episodes and be able to accurately identify, document, and report risk scores. Given the stakes, is your provider organization adequately set up to take on and succeed in managing risk? In this webinar, learn how technology-enabled risk capture optimization is helping providers succeed in risk-based payment models.
Previous webinars are on our YouTube channel. Contact Lorre for information.
---
Announcements and Implementations
Practice Fusion's shift to a subscription-based pricing model is likely behind the uptick in the most recent adoption numbers from EHR vendor MTBC. The Somerset, NJ-based company has seen 1,000 physicians sign up for its free TalkEHR, which launched last fall.
---
Acquisitions, Funding, Business, and Stock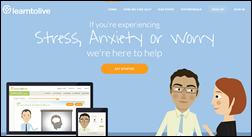 Mental health app startup Learn to Live raises $4.3 million in a bit to attract more students, employers, and payers to its service. The Minneapolis-based company's CEO, Dale Cook, spent several years at Deloitte Consulting before joining the company in 2012.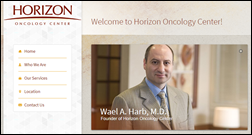 Pharos Capital Group acquires Horizon Oncology, a four-physician practice in Indiana that will form the basis of PHG's new Verdi Oncology clinical research and PM company. Led by new CEO Wes Chapman (PHG), Verdi Oncology will focus on buying additional oncology practices eligible for the CMS Oncology Care Model program.
---
Telemedicine
Denver-based Mednow Clinics sues Spectrum Health (CO) for trademark infringement related to the "MedNow" branding of its telemedicine service. The two-facility chain of clinics is seeking damages, legal fees, profits generated by MedNow (which seems pretty cheeky to me), and a halt to Spectrum's use of the name.
---
Other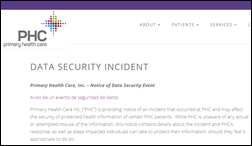 Primary Health Care (IA) notifies patients of a March 1 data breach involving four employee email accounts. Patient identification, health, and financial information may have been compromised, though no evidence of malicious activity has yet been found.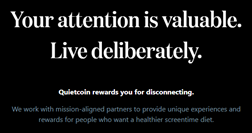 Has it come to this? The Chicago Tribune profiles a number of companies that are developing – and monetizing – ways to incentivize people to stay off of their smartphones. The QuietCoin app, for example, rewards users with free workout classes and healthy meals at local restaurants for keeping their phones out of sight and mind. The Wyndham Grand hotel chain has taken things a step further by offering families a 5-percent discount on their stay in return for stowing their phones in special lockboxes.
---
Contacts
More news: HIStalk.
Get HIStalk Practice updates.
Contact us online.
Become a sponsor.