Top News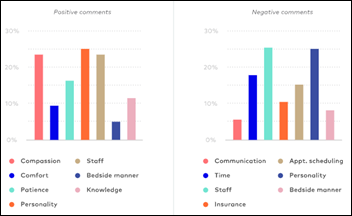 An analysis of 7 million patient reviews conducted by MGMA and Healthgrades finds that patients place the most importance on the time their physician spends with them, particularly in the areas of their willingness to answer questions, listen to concerns, and ensure patients understand their conditions or procedures. A practice's technology offerings didn't come up in terms of patient satisfaction, though 25 percent of reviews did mention appointment scheduling and communication, leading me to believe that practices that offer time-saving tech in these areas likely receive more positive comments than those that rely on paper-based processes.
---
Webinars


April 5 (Thursday) 1:00 ET. "Succeeding in Value-Based Care Via a Technology-Driven Approach." Sponsor: Health Fidelity. Presenters: Adele L. Towers, MD, MPH, senior clinical advisor, UPMC Technology Development Center; Adam Gronsky, director of advisory services, Health Fidelity. Success in value-based care requires a thorough understanding of how risk-based payment models work. To prosper in this data-laden era of care, providers need to manage their patient populations holistically rather than through a collection of individual episodes and be able to accurately identify, document, and report risk scores. Given the stakes, is your provider organization adequately set up to take on and succeed in managing risk? In this webinar, learn how technology-enabled risk capture optimization is helping providers succeed in risk-based payment models.


April 20 (Tuesday) 3:00 ET. "Using Socioeconomic Data, Not Just Demographics, to Create a Healthier Patient Population." Sponsor: LexisNexis. Presenters: Erin Benson, director of marketing planning, LexisNexis Health Care; Eric McCulley, director of strategic solutions consultants, LexisNexis Health Care. Did you know that 25 cents of every healthcare dollar is spent on health conditions that are caused by changeable behavior? Use of social determinants of health (SDOH) — including information on households, neighborhoods, relatives, and assets — can directly improve care management and risk stratification. However, it's important to first define what SDOH is and isn't. A recent LexisNexis Health Care CIO survey found that only 50 percent of organizations are using SDOH data at all, and even then, they have only limited information from their EHR or from patient surveys. The question is: what are you going to do about it? This webinar will reveal the myths and truths that will help you avoid answering, "Not enough."
Previous webinars are on our YouTube channel. Contact Lorre for information.
---
Announcements and Implementations

Babyscripts adds messaging capabilities for social workers and their patients in a new module aimed at helping expectant mothers in underserved areas stay healthy between OB/GYN visits.

Healthfinch announces GA of its Refills Lite prescription refill management app for practices using AthenaClinicals.
Chiropractic software vendor EZBIS will integrate Ability Network's all-payer RCM application into its PM system.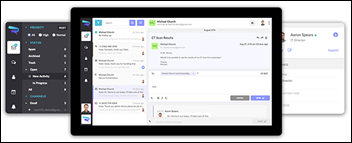 San Diego-based Reachify launches cloud-based software for physician practices that helps route digital communications from email, social media, and phone to relevant staff members. Co-founders Richard Balikian, MD a plastic surgeon, and Erik Stark, MD an orthopedic surgeon, provided nearly all of the company's $2 million in early funding.
---
People
Patrick Spangler (VigiLanz) and Bryan Archambault (Ghg) join OptimizeRx's Board of Directors.
---
Acquisitions, Funding, Business, and Stock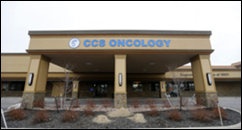 FBI agents raid several CCS Oncology practices to obtain non-medical information as part of an ongoing investigation related to a late-2017 lawsuit brought by Bank of America against CCS for breach of contract. CCS defaulted on over $16.2 million in debt to the bank. The Williamsville, NY-based chain of practices, which continued to see patients during the federal site visits, has faced financial difficulties since being dropped from Independent Health's network in 2016.
---
Government and Politics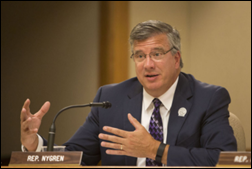 Representative John Nygren (R-WI) credits the state's 20-percent drop in opioid prescriptions and 47-percent decrease in doctor shopping alerts to the state's PDMP and tougher prescribing guidelines. Nygren and other members of the state's opioid abuse task force will next look to integrate a treatment bed tracker with the PDMP – a feature that would be the first of its kind in the nation.
---
Other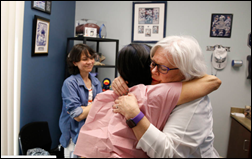 Soon-to-retire oncologist Mary Ann Allison, MD will miss her patients more than their accompanying paperwork, which typically adds two hours to her day. Allison sees 25 patients in 15-minute increments each day at the Comprehensive Cancer Centers of Southern Nevada – a routine she is looking forward to transitioning away from in favor of gardening and Pilates. "You get to the point where you really kind of want to back off for a bit," she says. "And things continue to get more complicated, just all this paperwork."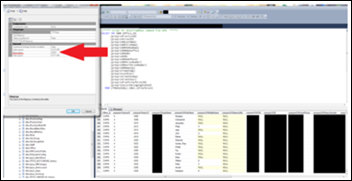 DataBreaches.net details the Herculean task it went through to alert a New York-based medical practice with no Web presence that it had left 42,000 patient records and millions of patient clinical notes exposed on a misconfigured rsync backup. Practice staff hung up on the DataBreaches investigator who called to make them aware of the situation, eventually securing the device after an affiliated health system staff member alerted them to the problem. An HHS complaint and request for investigation has since been filed.
---
Sponsor Updates
HealthcareNow Radio interviews Aprima COO Neil Simon.
Heather Espino (Centura Health) joins Culbert Healthcare Solutions as Epic manager.
Blog Posts
---
Contacts
More news: HIStalk.
Get HIStalk Practice updates.
Contact us online.
Become a sponsor.