Top News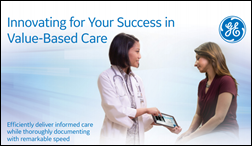 Veritas Capital will acquire GE Healthcare's Value-Based Care Division – including Centricity, RCM, and workforce management assets – for $1 billion. GE Healthcare President and CEO Kieran Murphy says the business will move forward with a focus on digital precision health solutions that include smart diagnostics, connected devices, AI, and enterprise imaging.
---
Webinars


April 5 (Thursday) 1:00 ET. "Succeeding in Value-Based Care Via a Technology-Driven Approach." Sponsor: Health Fidelity. Presenters: Adele L. Towers, MD, MPH, senior clinical advisor, UPMC Technology Development Center; Adam Gronsky, director of advisory services, Health Fidelity. Success in value-based care requires a thorough understanding of how risk-based payment models work. To prosper in this data-laden era of care, providers need to manage their patient populations holistically rather than through a collection of individual episodes and be able to accurately identify, document, and report risk scores. Given the stakes, is your provider organization adequately set up to take on and succeed in managing risk? In this webinar, learn how technology-enabled risk capture optimization is helping providers succeed in risk-based payment models.


April 10 (Tuesday) 3:00 ET. "Using Socioeconomic Data, Not Just Demographics, to Create a Healthier Patient Population." Sponsor: LexisNexis. Presenters: Erin Benson, director of marketing planning, LexisNexis Health Care; Eric McCulley, director of strategic solutions consultants, LexisNexis Health Care. Did you know that 25 cents of every healthcare dollar is spent on health conditions that are caused by changeable behavior? Use of social determinants of health (SDOH) — including information on households, neighborhoods, relatives, and assets — can directly improve care management and risk stratification. However, it's important to first define what SDOH is and isn't. A recent LexisNexis Health Care CIO survey found that only 50 percent of organizations are using SDOH data at all, and even then, they have only limited information from their EHR or from patient surveys. The question is: what are you going to do about it? This webinar will reveal the myths and truths that will help you avoid answering, "Not enough."
Previous webinars are on our YouTube channel. Contact Lorre for information.
---
Announcements and Implementations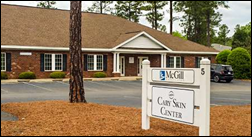 Cary Skin Center (NC) implements patient referral coordination and communication software from Infina Connect.
---
People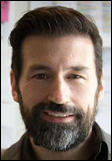 Practice Fusion founder and former CEO Ryan Howard (IBeat) joins MTBC as a special advisor to CEO Stephen Snyder. To my knowledge, MTBC is the only ambulatory EHR vendor offering its software to physicians for free, as Practice Fusion did before its Allscripts-influenced move to subscription pricing earlier this year.

Billing company Inbox Health promotes founder Blake Walker to CEO.


t
Payspan promotes Rob Pinataro CEO and appoints Mark Chapman (VoApps) president and CFO.
---
Government and Politics

Alabama becomes the 50th state to pass a data breach notification law requiring organizations to notify citizens affected by a breach of electronically stored information within 45 days. California passed the first such law in 2003.
---
Other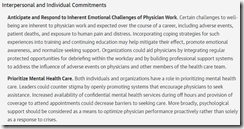 In JAMA, physicians publish a "Charter on Physician Well-Being," offering guiding principles and a framework organizations can use to help their physicians avoid burnout.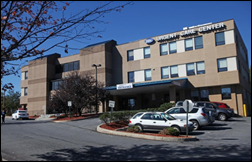 Middletown Medical (NY) alerts patients to a January data breach caused by an improper radiology interface security setting that may have allowed users to see patient listings and to access certain PHI.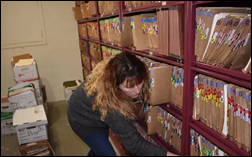 Talk about a paper trail: The local paper looks at the efforts the daughter of a local physician who died last spring is going through to return nearly 7,000 paper medical records to their rightful owners. Darcie Maurice-Garcia, who was also her father's office manager, has gone so far as to take out an ad in the local paper ahead of her self-mandated "Shred Day" on April 4. "I feel like it's my duty," she told the Medical Board of California when she reached out for advice on what to do with the files. "I've known a lot of these patients all my life." 
---
Sponsor Updates
HealthcareNow Radio interviews Medicomp Systems CEO Dave Lareau.
Nordic publishes a podcast titled "How to use change champions for a more successful go-live."
Blog Posts
---
Contacts
More news: HIStalk.
Get HIStalk Practice updates.
Contact us online.
Become a sponsor.