Top News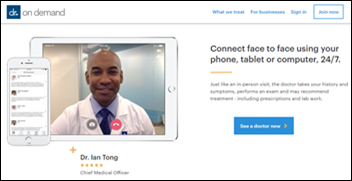 Doctor on Demand raises $74 million in a Series C funding round led by Princeville Global and Goldman Sachs Investment Partners. The San Francisco-based company has raised over $160 million since it launched in 2012 as the direction of talk show host Dr. Phil, his son Jay McGraw, and Adam Jackson, who served as CEO until Hill Ferguson took over the role in May 2016.
---
Webinars
May 9 (Wednesday) 2:00 ET. "How to Make VBC Work for You: The Business Case to Transform Into the Health System of the Future." Sponsor: Philips Wellcentive. Presenters: Mason Beard, co-founder and chief product officer, Philips Wellcentive; Scott Cullen, MD, principal, ECG Management Consulting; Seema Mathur, director of strategy, Sage Growth Partners. How well is your organization funding its transformation to VBC? This free webinar explains how to achieve ROI as your organization transforms to meet the future. You'll learn how VBC is impacting healthcare system management, three strategies for funding your transformation, and what the healthcare system of the future will look like.
May 24 (Thursday) 1:00 ET. "Converting Consumers into Patients: Strategies for Creating Engaging Digital Experiences People Demand." Sponsor: Healthwise. Presenters: Antonia Chappell, director of consumer solutions, Healthwise; Josh Schlaich, senior product manager, Healthwise. Nearly three-quarters of US adults use a digital channel to manage their health and the internet to track down health information. It's clear that consumers have come to expect online interactions as an integral part of their overall patient experience. In fact, the Internet may be the first way people come in contact with your organization. They have more choice than ever on where to get healthcare services, and their decisions are increasingly influenced by how well organizations connect with them in the digital space. This webinar will show you how to create engaging digital and web experiences that convert casual consumers into patients and keep them satisfied throughout their entire patient journey.
May 29 (Tuesday) 1:00 ET. "Increase Referrals and Patient Satisfaction with a Smarter 'Find a Doctor' Web Search." Sponsors: Phynd Technologies, Healthwise. Presenters: Joseph H. Schneider, MD, MBA, FAAP, retired SVP/CHIO, Indiana University Health; Keith Belton, VP of marketing, Phynd. A recent survey found that 84 percent of patients check a hospital's website before booking an appointment. However, 'Find a Doctor' search functions often frustrate them because their matching functionality is primitive and the provider's information is incomplete or outdated. Referring physicians need similarly robust tools to find the right specialist and to send the patient to the right location. Attendees of this webinar will learn how taxonomy-driven Provider Information Management improves patient and referrer satisfaction by intelligently incorporating the provider's location, insurance coverage, specialty and subspecialty, and services offered that can be searched via patient-friendly terms.
Previous webinars are on our YouTube channel. Contact Lorre for information.
---
Announcements and Implementations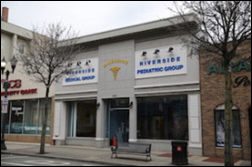 Riverside Medical Group (NJ) selects practice management and RCM services from Continuum Health.
Central Georgia Health Network deploys Arcadia analytics as part of its population health management efforts.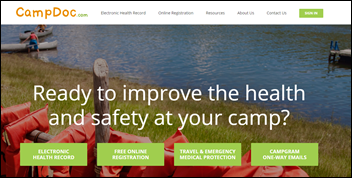 CampDoc.com adds text message alert functionality to its EHR.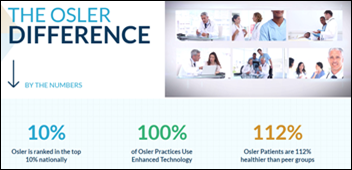 The New Jersey-based Osler Health network of independent physicians will implement Innovaccer's data aggregation and exchange technology.
Chimes Family Services (MD) selects care management and population health management software from VirtualHealth.
---
Acquisitions, Funding, Business, and Stock

Henry Schein spins off its animal health business with plans to focus on the development of its dental and medical businesses, including practice management, EHR and document management software.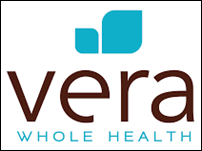 Seattle-based Vera Whole Health raises $5 million that it will use to open six more membership-based workplace clinics by the end of the year. The primary care company is no doubt hoping to avoid the fate of similarly conceptualized (and located) Qliance, which also ran six clinics before abruptly shutting down last year.
Cura Health Management purchases competitor ACO Health Partners from Citra Health Solutions, which will focus on providing technology and services to risk-bearing organizations.
---
Telemedicine
A study in the Journal of General Internal Medicine highlights the value of telemedicine in the immediate aftermath of natural disasters, particularly when it comes to helping patients manage chronic conditions. Of the five companies that provided free virtual consults to affected patients, Doctor on Demand (which provided data for the study) treated 2,057 – 63 percent of which were first-time users. Physicians in non-disaster states handled just over half of the visits.
Baby products company Philips Avent adds access to virtual visits from American Well to its UGrow parenting app.
---
Sponsor Updates
Blog Posts
---
Contacts
More news: HIStalk.
Get HIStalk Practice updates.
Contact us online.
Become a sponsor.