Top News
Membership-based primary care company Qliance Medical Management files for bankruptcy after abruptly shutting its doors last year. The Seattle-based provider launched in 2007 with $33 million in support from investors like Amazon CEO Jeff Bezos and venture capitalist Nick Hanauer, both of whom were bought out by CEO Erika Bliss, MD and President Cheryl Kilodavis in 2016. Bliss attributed the closing to lender fraud, though former employees have hinted that money woes were ongoing.

Bliss has gone on to open nearby Equinox Primary Care, a similarly-modeled company that is listed among Qliance's 100-plus creditors.
---
Webinars
June 5 (Tuesday) 1:00 ET. "Increase Referrals and Patient Satisfaction with a Smarter 'Find a Doctor' Web Search." Sponsors: Phynd Technologies, Healthwise. Presenters: Joseph H. Schneider, MD, MBA, FAAP, retired SVP/CHIO, Indiana University Health; Keith Belton, VP of marketing, Phynd. A recent survey found that 84 percent of patients check a hospital's website before booking an appointment. However, 'Find a Doctor' search functions often frustrate them because their matching functionality is primitive and the provider's information is incomplete or outdated. Referring physicians need similarly robust tools to find the right specialist and to send the patient to the right location. Attendees of this webinar will learn how taxonomy-driven Provider Information Management improves patient and referrer satisfaction by intelligently incorporating the provider's location, insurance coverage, specialty and subspecialty, and services offered that can be searched via patient-friendly terms.
June 12 (Tuesday) 2:00 ET. "Blockchain in Healthcare: Why It Matters." Sponsor: Quest Diagnostics. Presenter: Lidia Fonseca, CIO, Quest Diagnostics. Blockchain technology is gaining traction in many industries, including healthcare. It's not only a hot topic, but is also showing promise with real-world applications. This webinar will share how blockchain may play a key role in the future of healthcare IT by helping to solve some of the industry's challenges, distinguishing the hype from reality by discussing how it works, how it can impact healthcare providers, and its future application in healthcare IT.
June 21 (Thursday) noon ET. "Operationalizing Data Science Models in Healthcare." Sponsor: CitiusTech. Presenters: Yugal Sharma, PhD, VP of data science, CitiusTech; Vinil Menon, VP of enterprise applications proficiency, CitiusTech. As healthcare organizations are becoming more adept at developing models, building the skills required to manage, validate, and deploy these models efficiently remains a challenging task. We define operationalization as the process of managing, validating, and deploying models within an organization. Several industry best practices, along with frameworks and technology solutions, exist to address this challenge. An understanding of this space and current state of the art is crucial to ensure efficient use and consumption of these models for relevant stakeholders in the organization. This webinar will give an introduction and overview of these key areas, along with examples and case studies to demonstrate the value of various best practices in the healthcare industry.
Be sure to check out the recording of last week's webinar, "Converting Consumers Into Patients: Strategies for Creating Engaging Digital Experiences People Demand."
Additional previous webinars are on our YouTube channel. Contact Lorre for information.
---
Announcements and Implementations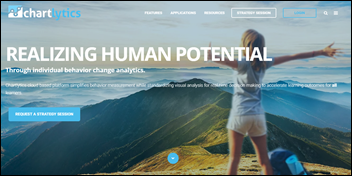 Pompano Beach, FL-based CentralReach – an EHR and practice management company focused on therapy and applied behavioral analysis providers – acquires State College, PA-based behavior change analytics vendor Chartlytics.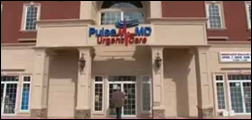 PulseMD Urgent Care (NY) replaces its e-faxing system with medical record sharing and tracking software from Medsender at its five locations.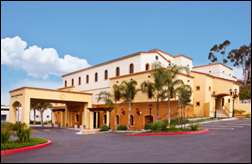 San Diego-based FQHC San Ysidro Health selects Medicare and Medicaid insurance verification, enrollment, and appointment reminder technology from PointCare.
Delaware Health Information Network will work with Danio Diary, a consumer health record and app company, to offer Delaware residents a free personal health record that leverages DHIN data-sharing capabilities.
Urologist Kiritkumar Pandya, MD becomes the first member of OneHealth New Jersey, an HIE launched in January by the Medical Society of New Jersey.
---
People

E-consult and health IT company AristaMD names consultant and former VA telemedicine implementation expert Adam Darkins chief strategy officer.
---
Acquisitions, Funding, Business, and Stock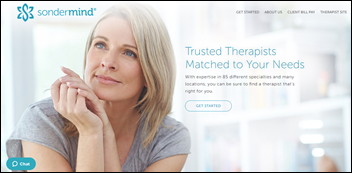 Denver-based SonderMind raises $2.5 million in a financing round led by Kickstart Seed Fund. The company has developed a Web-based tool that matches patients with best-fit behavioral health providers in its network of clinics, and ensures patient care is covered by insurance.
---
Government and Politics
The FDA announces an innovation challenge to encourage developers to create medical devices, including digital health tools, that will help detect, treat, and prevent opioid addiction.
---
Telemedicine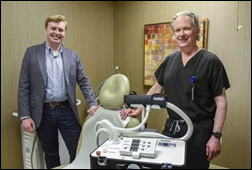 The local paper looks at the unique business model of Refine Acne Clinics, a brick-and-mortar dermatology practice that relies heavily on telemedicine consults. Launched in March by Barry LaBine, MD and his son, Sam, the practice sees new patients initially via virtual consult, then brings them in for in-person follow-ups. Sabine has been able to cut the wait time down for new patient appointments from six months to several days.
Portland-based health information network OCHIN will offer virtual consult and specialist referral services from Safety Net Connect and RubiconMD to its Epic and NextGen end users.
---
Research and Innovation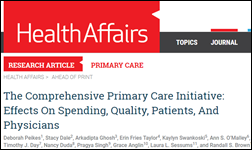 An analysis in Health Affairs finds that 502 primary care practices participating in the Medicare-focused Comprehensive Primary Care Initiative have seen improved care access, management for high-risk patients, and care coordination; and reduced ED visits.  Despite those metrics, they were not able to reduce spending enough to cover associated expenses.
---
Other
Joon Song, MD of New York Robotic Gynecology & Women's Health sues patient Michelle Levine for $1 million in damages plus legal fees after she posted negative reviews on Healthgrades, Yelp, and Zocdoc. Song's suit contends that Levine's reviews, which referenced "poor and crooked" billing-related business practices, amount to defamation and libel, both of which have caused emotional distress. Levine took the reviews down after the lawsuit was filed, and says she has spent $20,000 so far in legal fees.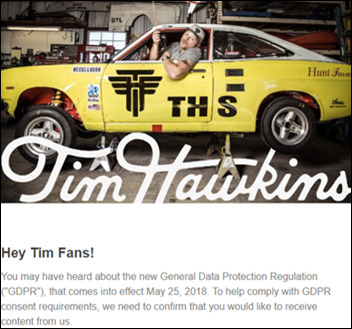 In my efforts to totally unplug over the long Memorial Day weekend, I missed the initial onslaught of GDPR-related email communications from the thankfully small amount of vendors I receive marketing info from. I suppose I didn't realize just how far-reaching the EU-focused data protection policy would reach. I laughed out loud when I read the email above from one of my favorite comedians – more because two of my  interests (cybersecurity and comedy) had collided in a totally random way than because of the content. I hope he appreciates that his missive got a laugh, unintended though it may have been.
---
Sponsor Updates
Aprima will exhibit at the Association Professional Sleep Societies Annual Meeting June 4-6 in Baltimore.
Blog Posts
---
Contacts
More news: HIStalk.
Get HIStalk Practice updates.
Contact us online.
Become a sponsor.