Top News
In North Carolina, the nearly 100 Mecklenburg Medical Group physicians who have decided to break away from local health system Atrium Health name their new multispecialty physician practice Tryon Medical Partners. After a somewhat contentious legal process, Atrium decided to release the physicians from their non-compete agreements so they can begin practicing independently September 1. TMP plans to start seeing patients at between five and 10 locations just after Labor Day. Its placeholder-like website gives no clues as to what health IT systems the group will use once it opens for business.
---
Webinars
June 5 (Tuesday) 1:00 ET. "Increase Referrals and Patient Satisfaction with a Smarter 'Find a Doctor' Web Search." Sponsors: Phynd Technologies, Healthwise. Presenters: Joseph H. Schneider, MD, MBA, FAAP, retired SVP/CHIO, Indiana University Health; Keith Belton, VP of marketing, Phynd. A recent survey found that 84 percent of patients check a hospital's website before booking an appointment. However, 'Find a Doctor' search functions often frustrate them because their matching functionality is primitive and the provider's information is incomplete or outdated. Referring physicians need similarly robust tools to find the right specialist and to send the patient to the right location. Attendees of this webinar will learn how taxonomy-driven Provider Information Management improves patient and referrer satisfaction by intelligently incorporating the provider's location, insurance coverage, specialty and subspecialty, and services offered that can be searched via patient-friendly terms.
June 12 (Tuesday) 2:00 ET. "Blockchain in Healthcare: Why It Matters." Sponsor: Quest Diagnostics. Presenter: Lidia Fonseca, CIO, Quest Diagnostics. Blockchain technology is gaining traction in many industries, including healthcare. It's not only a hot topic, but is also showing promise with real-world applications. This webinar will share how blockchain may play a key role in the future of healthcare IT by helping to solve some of the industry's challenges, distinguishing the hype from reality by discussing how it works, how it can impact healthcare providers, and its future application in healthcare IT.
June 21 (Thursday) noon ET. "Operationalizing Data Science Models in Healthcare." Sponsor: CitiusTech. Presenters: Yugal Sharma, PhD, VP of data science, CitiusTech; Vinil Menon, VP of enterprise applications proficiency, CitiusTech. As healthcare organizations are becoming more adept at developing models, building the skills required to manage, validate, and deploy these models efficiently remains a challenging task. We define operationalization as the process of managing, validating, and deploying models within an organization. Several industry best practices, along with frameworks and technology solutions, exist to address this challenge. An understanding of this space and current state of the art is crucial to ensure efficient use and consumption of these models for relevant stakeholders in the organization. This webinar will give an introduction and overview of these key areas, along with examples and case studies to demonstrate the value of various best practices in the healthcare industry.
Previous webinars are on our YouTube channel. Contact Lorre for information.
---
Announcements and Implementations

Glenwood Systems adds GlaceOffice, a collection of administrative, security, and auditing software, to its GlacePremium EHR, PM, and RCM platform.

Physician's Computer Company adds online payment capabilities to its patient portal.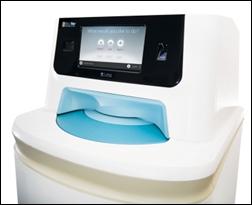 Family Health Care Clinic implements TruMed's AccuVax Vaccine Management System across its facilities in Alabama, Louisiana, and Mississippi.
Modernizing Medicine company GMed adds mobile capabilities to its EHR for gastroenterologists. The company will rebrand to Modernizing Medicine Gastroenterology later this year.
---
Acquisitions, Funding, Business, and Stock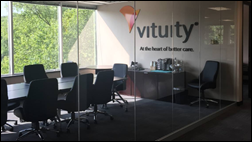 Physician-led practice management, consulting, and RCM company Vituity opens an additional office in Leawood, KS and hires 65 staffers. The California-based company rebranded from CEP America in January, bringing its MedAmerica and MedAmerica Billing Services subsidiaries under one umbrella.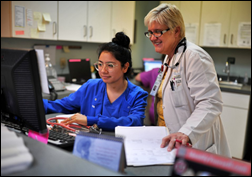 Good News Clinics (GA) embarks on a campaign to raise $1 million that will enable it to connect to North Georgia Health System's Epic software. The free clinic, whose volunteer physicians use Epic at their other healthcare sites, will transition from Practice Fusion and a separate LIS.
---
People

Adam Feldman (Qualifacts) joins DrCloudEHR vendor EnSoftek as SVP of business development.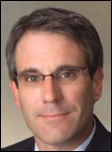 Payspan names Kernie Brashier (CaptureRx) CTO.

OCHIN hires Josh Lemieux (Intel) as VP of development and foundation engagement.
---
Telemedicine
Stratus Video adds remote language interpretation capabilities to its telemedicine video conferencing system.

Seattle-based telemedicine company 98point6 expands its chat-based service area to include Texas.
---
Other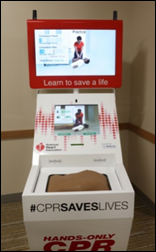 Hennepin County Medical Center (MN) installs a self-teaching CPR training kiosk in an effort to help people become more comfortable and confident when performing hands-only CPR. The Whack-a-Mole-like kiosk is the state's first, and dovetails nicely with its effort to ensure that all public high school students become certified in the technique.
InstaMed's latest payment trends report finds that 65 percent of patients would consider switching physicians for one that offers better payment options. Seventy percent admit to being confused by their medical bills, which is probably why 80 percent wait three weeks before paying them.
---
Sponsor Updates
Nordic reports that its score of 98.1 on KLAS's "HIT Assessment & Strategic Planning 2018" report is the highest of all companies mentioned.
Blog Posts
---
Contacts
More news: HIStalk.
Get HIStalk Practice updates.
Contact us online.
Become a sponsor.