Top News

Joe Harpaz joins Modernizing Medicine as president and COO. Harpaz previously led the tax technology software business of Thomson Reuters. He joins the specialty-focused EHR and practice management vendor just over a year after it secured a $231 million investment from Warburg Pincus. The Miami-based company has raised over $330 million since opening its doors in 2010.
---
Webinars
July 26 (Thursday) 1:00 ET. "The Patient's Power in Improving Health and Care." Sponsor: Health Catalyst. Presenter: Maureen Bisognano, president emerita and senior fellow, Institute for Healthcare Improvement. Patients, even those with chronic diseases, only spend a few hours each year with a doctor or a nurse, while they spend thousands of hours making personal choices around eating, exercise, and other activities that impact their health. How can we get patients to be more engaged in their care, and help physicians, nurses, and healthcare providers transition from a paradigm of "what's the matter" to "what matters to you?" This webinar will present stories of patients and healthcare organizations that are partnering together with tools, processes, data, and systems of accountability to move from dis-ease to health-ease.
Previous webinars are on our YouTube channel. Contact Lorre for information.
---
Announcements and Implementations
In an effort to improve internal practice communication, DrChrono adds group chat capabilities from Stitch to its EHR.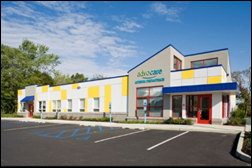 Advocare taps GuideIT to lead an EHR procurement and implementation project across its 181 locations in New Jersey and Pennsylvania.
---
People

Sarah Cho (Scripps Health) joins Health Center Partners of Southern California as VP of clinical transformation and health informatics for its Integrated Health Partners subsidiary.
---
Acquisitions, Funding, Business, and Stock

Healthy Plus will relocate from Lee's Summit to Independence, MO, promising to add 125 jobs over the next two years. The Medicare-focused services and software company found itself in hot water last fall after employees alerted the local media to the startup's payroll problems. Both of the company's co-founders, former University of Missouri-Kansas City basketball coach Sean Bledsoe and former Kansas City Chiefs player Chris Smith, seem to have shaky financial track records. Bledsoe was involved in a federal lawsuit related to his failure to pay back loans for his former company, VC Medical, whose employees also complained of payroll issues. Smith has faced legal troubles related to unpaid medical bills.
---
Government and Politics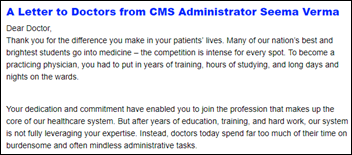 In a letter to the nation's doctors, CMS Administrator Seema Verma explains that the proposed streamlining of the Evaluation & Management documentation and coding system will result in enormous time-savings: "Most specialties would see changes in their overall Medicare payments in the range of 1-2 percent up or down from this policy, but we believe that any small negative payment adjustments would be outweighed by the significant reduction in documentation burden. If you add up the amount of time saved for clinicians across America in one year from our proposal, it would come to more than 500 years of additional time available for patient care."
---
Other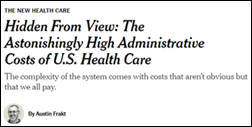 The New York Times points out that administrative costs aren't just a problem for hospitals: For every 10 physicians that provide care in a practice setting, seven additional staff members handle billing-related tasks. A related study found physicians spend an extra three hours each week on billing, while support staff devote 19 hours to similar activities.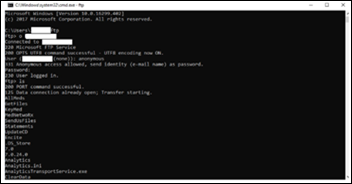 Practice management software vendor MedEvolve notifies 200,000 Premier Immediate Medical Care patients that files with identifying information were left on an FTP server inadvertently made public between March 29 and May 4. The company also determined that an unauthorized file was accessed, and that a screen shot of a part of the file was posted online in May by DataBreaches.net.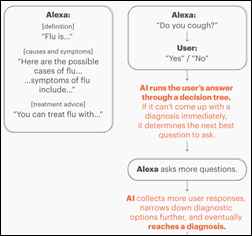 Quartz editors comb through the 915 health and fitness skills available in Amazon's Alexa skills store to find that 65 have no medical disclaimers, and that the majority "provide mediocre health advice in the best-case scenarios." When asked to weigh in on Alexa's diagnostic abilities, Georgetown University neurologist Tian Wang, MD didn't mince words: "Based on my judgment, these are all bad responses. If this is the best that Silicon Valley can offer, then it will still take a long way for the robotic machine to take over our jobs."
---
Sponsor Updates
Blog Posts
---
Contacts
More news: HIStalk.
Get HIStalk Practice updates.
Contact us online.
Become a sponsor.