Top News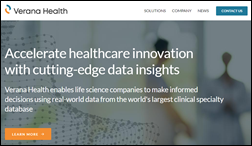 Verana Health raises $30 million in a Series C funding round that brings its total raised to $37.8 million. Formerly known as DigiSight Technologies, the San Francisco-based company initially focused on creating registries derived from EHR data for eye care providers and trade associations like the American Academy of Ophthalmology. It has since expanded to clinical data sets and analytics for the life sciences industry.

Miki Kapoor (Tea Leaves Health) has joined the company as president and CEO.
---
Webinars
None in the coming weeks. Previous webinars are on our YouTube channel. Contact Lorre for information.
---
Acquisitions, Funding, Business, and Stock

EHR and practice management company DataLink secures a second round of funding from Revelstoke Capital Partners.
---
People

Patrick DeAngelo (McKesson) joins Modernizing Medicine as SVP and general manager of business services.

EHR and practice management vendor CentralReach names Chris Sullens (WorkWave) CEO. The Pompano Beach, FL-based company, which acquired Chartlytics in May, has also announced it will expand with an additional office in New Jersey.
---
Government and Politics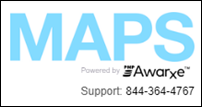 Health officials in Michigan are frustrated with the lack of integration between the state's automated prescription system and provider EHRs. Less than half of the state's 50,102 prescribers have gained access to MAPS, despite the fact that the state set aside $2.8 million for integration efforts. Physician practices point to slow integration efforts on the EHR vendor side, and a lack of interest due to the time it takes to check the database. Providers have just over a year to take advantage of the state funding, including the waiving of a $50-per-prescriber licensing fee.
---
Telemedicine

MDLive raises $50 million in a funding round led by Health Velocity Capital, bumping its total funding up to $123.6 million since it opened for business in 2006.
---
Research and Innovation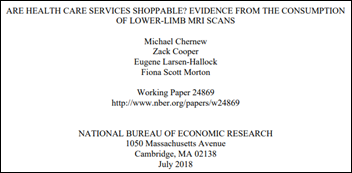 A working paper from the National Bureau of Economic Research shows that physician referrals are more powerful than pricing when it comes to shopping for healthcare services like lower-limb MRI scans. Privately insured healthcare consumers chose higher-priced services recommended by their physicians despite at least six lower-cost options being available in their area. Less than one percent of patients reported taking advantage of price comparison tools. Not surprisingly, referrals made within a hospital's network led to more expensive scans.
---
Other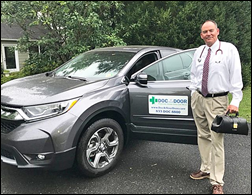 After he and his partners sold their internal medicine practice to Fauquier Health for $5.3 million several years ago, William Simpson, MD will open a house call practice that will eschew insurance and instead charge by the minute – $5 during regular hours, $7 on nights and weekends, plus $2 a minute for travel. Simpson tells me he'll use Elation's EHR, and will provide virtual consults through video conference company Zoom. Additional house call-friendly health IT, according to Simpson, includes "Grasshopper for phone, fax, text. [A] MacBookPro with a portable HP printer/scanner and a Verizon hot spot. I found an EKG by Nassir that captures EKGs via my iPhone to PDFs that can be downloaded to my medical record system.  Collecting on-site payments with QuickBooks credit card scanner – haven't hooked that up yet.  Otherwise, it all seems to be working in test mode, and hopefully will when I get started in a few weeks!"
---
Contacts
More news: HIStalk.
Get HIStalk Practice updates.
Contact us online.
Become a sponsor.