Top News
In keeping with its expansion plans, Chicago-based primary care company Oak Street Health acquires the Medicare business of Philadelphia-based CityLife Neighborhood Clinics. Oak Street, which caters to Medicare patients, plans to hire new staff and roll out its technology platform, which includes Greenway's EHR and Lightbeam Health's population health management software, at the newly acquired clinics.
---
Webinars
September 26 (Wednesday) 12:30 ET. "How to Ensure Patient Records are Always Available." Sponsor: Goliath Technologies. Presenter: Goliath Technologies engineering staff. This webinar will discuss how an early warning system can help your organization ensure your EHR systems and patient records are always available. You'll also learn how to proactively anticipate, troubleshoot, prevent, and resolve end user experience issues before users or patients are impacted.
Previous webinars are on our YouTube channel. Contact Lorre for information.
---
Announcements and Implementations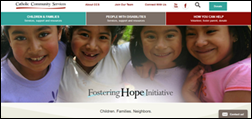 The Fostering Hope Initiative in Western Oregon selects healthcare collaboration software from Act.MD. Led by Catholic Community Services, the initiative will enable government, public, and private organizations to work together to improve access to healthcare and social services in underserved neighborhoods.

HealthLynked adds group chat capabilities to its membership-based patient-provider digital network.
---
Acquisitions, Funding, Business, and Stock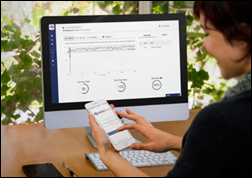 Philadelphia-based mental health technology startup NeuroFlow raises $1.2 million as part of a seed funding rounding led by NJ JumpStart. The company has developed cloud-based software for office-based physicians that combines data from wearables and digital questionnaires with guided meditation, patient messaging, and incentives to improve a patient's mental health.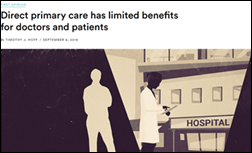 Health policy professor and author Timothy Hoff insists direct primary care is not as patient-friendly a business model as marketing materials might suggest, pointing out that:
Its lack of scalability doesn't truly give patients unlimited 24×7 access to their providers. (There's only so much physician to go around, after all.)
The very nature of the business model leans towards keeping provider-patient interaction to a minimum so as to maximize profit margins.
The cost of a DPC membership contributes to health inequities, catering to more affluent patients and pricing out those who could truly benefit from more direct care.
Patients sign up for the bells and whistles, but wind up burdened with having to navigate their DPC and health insurance policies.
He concludes: "There's a bit of smoke and mirrors here, as direct primary care tries to convince patients that the rest of the health care system, like hospitals and specialty physicians, doesn't really exist. But it does. And as long as many patients have to deal with the rest of that system on a consistent basis as they acquire more serious conditions and have constant needs throughout their lives for complex diagnostic and treatment care, direct primary care will be of limited help."
---
Government and Politics
MGMA includes a number of technology-related recommendations in its letter to CMS addressing the proposed rule for Medicare programs:
Promote access to care by providing reimbursement for communications-based technology and telehealth services, including remote patient monitoring.
Provide free clinical decision support mechanism software as part of the Appropriate Use Criteria program, which MGMA recommends making voluntary in 2020.
Reduce data-reporting obligations by decreasing MIPS reporting requirements and shortening the reporting period.
Allow MIPS and APM participants to use 2014 or 2015 Edition Certified EHR Technology in 2019 and 2020.
---
Research and Innovation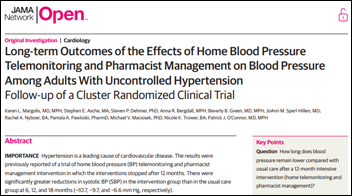 A five-year study of 450 primary care patients with high blood pressure finds that adding telemedicine consults with pharmacists helped to lower their blood pressure more effectively than typical in-office care from their PCP. The effectiveness waned, however, after telemedicine consults ceased a year into the study.
---
Telemedicine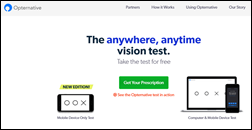 Virtual eye exam company Opternative develops a voice-activated vision test, giving patients the ability to obtain new prescriptions using their mobile devices.
---
Other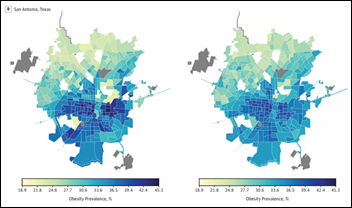 University of Washington researchers develop an algorithm that can determine the state of a city's health based on its landscape and infrastructure. By using satellite and Google Street View images, the software can make correlations between city planning and obesity levels, and influence future public health campaigns.
The American Academy of Sleep Medicine issues an RFP for the development and maintenance of a Qualified Clinical Data Registry for sleep medicine physicians and facilities.
---
Sponsor Updates
Blog Posts
---
Contacts
More news: HIStalk.
Get HIStalk Practice updates.
Contact us online.
Become a sponsor.