Top News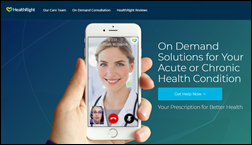 HealthRight President Scott Roix pleads guilty to felony conspiracy charges related to a telemedicine scheme that bilked payers like Blue Cross Blue Shield of Tennessee out of nearly $1 billion. The three year-long crime involved HealthRight filing fraudulent claims for incorrectly prescribed pain creams and related products that it illegally marked up. Four other people – each associated with a compounding pharmacy – have also been charged. 
---
Webinars
October 30 (Tuesday) 2:00 ET. "How One Pediatric CIN Aligned Culture, Technology and the Community to Transform Care." Presenters: Lisa Henderson, executive director, Dayton Children's Health Partners; Shehzad Saeed, MD, associate chief medical officer, Dayton Children's Health Partners; Mason Beard, solutions strategy leader, Philips PHM; Gabe Orthous, value-based care consultant, Himformatics. Sponsor: Philips PHM. Dayton Children's Health Partners, a pediatric clinically integrated network, will describe how it aligned its internal culture, technology partners, and the community around its goal of streamlining care delivery and improving outcomes. Presenters will describe how it recruited network members, negotiated value-based contracts, and implemented a data-driven care management process.
Previous webinars are on our YouTube channel. Contact Lorre for information.
---
Announcements and Implementations

Greater Houston Healthconnect goes live on PrognoCIS healthcare technology from Bizmatics. The HIE services providers in 24 counties across Southeast Texas.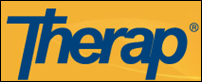 Therap adds a health-tracking dashboard to its EHR for providers of community-based services, and intellectual and developmental disability service organizations.
---
People

The AAFP elects associate professor of family medicine and East Dayton Health Clinic (OH) staff physician Gary LeRoy, MD president-elect.

Lygeia Ricciardi (Clear Voice Consulting) joins digital health startup Carium as chief transformation officer.
---
Government and Politics
The City of South Bend, Indiana signs a three-year contract with Michiana Health Information Network to develop a database of homes at risk of lead exposure and a system that will alert physicians about at-risk patients. Local physicians believe the arrangement is a step in the right direction given that only 8 percent of the city's children have received lead screenings in the last 15 years, but worry that not enough resources are going towards follow-up care for lead exposure.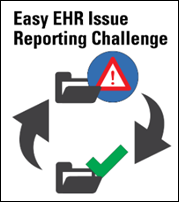 Submissions are due today for ONC's Easy EHR Issue Reporting Challenge. First announced in late May, the contest hopes to showcase entries that demonstrate easy ways to report usability problems to IT departments, vendors, and patient safety organizations. Up to $80,000 in prizes are available.
---
Other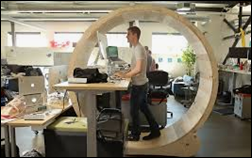 A 13-month workplace study on the health effects of treadmill workstations versus sit-stand desks finds that the treadmills helped to improve the overall health of overweight users, but didn't do much for those who were already fit. One commentator called the study "costly," which makes me question how worthwhile it is to spend money on that type of attempt to improve health and boost productivity.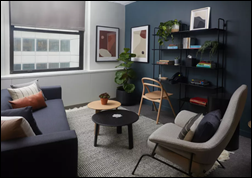 The trend of on-demand medical office space strengthens with the launch of Alma Health, a New York City-based startup that offers therapists access to stylish, co-working space for sessions. Patients are afforded well-appointed waiting rooms designed to heighten privacy. The company was founded by former Oscar Insurance VP Harry Ritter, MD.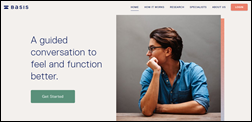 This is a dangerous idea: Basis launches to offer patients a cheaper alternative to therapy with licensed professionals. For $35, patients sit and chat virtually with an unlicensed "specialist" for 45 minutes. The company requires its specialists to have 15 hours of online training. It does not require them to have experience in healthcare or psychology. I'm saddened by the fact that investors have already poured over $3 million into this phone-a-friend company, which is perpetuating the idea that cheap and convenient equal effective.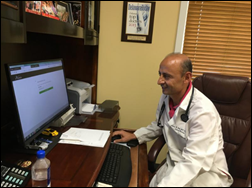 Delaware Public Media highlights the value-based care success Southern Delaware Medical Group and other area practices have had with ACO management company Aledade. The company's services, which include in-person and digital resources, have helped several Delaware-based practices reduce hospitalizations by 13 percent, save Medicare over $5.5 million dollars, and earn a quality score of 96 percent. Providers like Beshara Helou, MD of Georgetown Medical Associates point out that value-based care success comes with a cost: "From a financial point in the beginning, it was not a very good investment—I'll tell you that. It was a big learning curve. For the first six months in 2014 everybody was just volunteering their time and effort and energy." Helou finally saw an ROI in 2017. "It's not about the money," he adds. "It's about the quality of care, but you want to be rewarded for doing a good job."
---
Sponsor Updates
Intelligent Medical Objects chairman, chief innovator, and co-founder Frank Naeymi-Rad, PhD, MS, MBA will be inducted into the American College of Medical Informatics at AMIA's annual symposium in San Francisco November 3-7.
Nordic will exhibit at the Georgia HIMSS Annual Conference October 16 in Atlanta.
Blog Posts
---
Contacts
More news: HIStalk.
Get HIStalk Practice updates.
Contact us online.
Become a sponsor.