Top News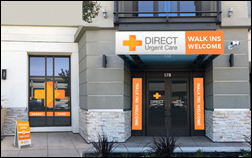 Primary care startup Carbon Health merges with Direct Urgent Care. The combined company now offers primary and urgent care at seven clinics in Northern California, aided by the Carbon Health app, virtual consults, and chatbot-powered messaging.
---
Webinars
October 30 (Tuesday) 2:00 ET. "How One Pediatric CIN Aligned Culture, Technology and the Community to Transform Care." Presenters: Lisa Henderson, executive director, Dayton Children's Health Partners; Shehzad Saeed, MD, associate chief medical officer, Dayton Children's Health Partners; Mason Beard, solutions strategy leader, Philips PHM; Gabe Orthous, value-based care consultant, Himformatics. Sponsor: Philips PHM. Dayton Children's Health Partners, a pediatric clinically integrated network, will describe how it aligned its internal culture, technology partners, and the community around its goal of streamlining care delivery and improving outcomes. Presenters will describe how it recruited network members, negotiated value-based contracts, and implemented a data-driven care management process.
November 7 (Wednesday) 3:00 ET. "Opioid Crisis: What One Health Plan is Doing About It." Presenter: Samuel DiCapua, DO, chief medical director, New Hampshire Health Families; and chief medical officer, Casenet. Sponsor: Casenet. This webinar will describe how managed care organization NH Health Families is using innovative programs to manage patients who are struggling with addiction and to help prevent opioid abuse.
Previous webinars are on our YouTube channel. Contact Lorre for information.
---
Announcements and Implementations

Bonita Springs, FL-based EyeMD EMR Healthcare Systems announces GA of its updated EHR for ophthalmologists.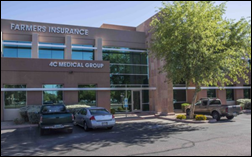 In Arizona, 4C Medical Group will implement Elation's EHR at its eight clinics.
Casamba adds Kno2's health data exchange capabilities to its EHR for outpatient therapy practices. Casamba end users will now be able to take advantage of Direct messaging, and tap into the networks of CommonWell, Carequality, and a variety of HIEs and ACOs.

In Chicago, Plumbers Local Union 130 UA selects Cerner to manage a new clinic for members that will open early next year.
---
Acquisitions, Funding, Business, and Stock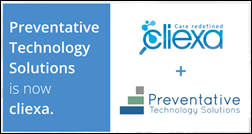 Chronic disease management software company Cliexa acquires Preventative Technology Solutions. Cliexa has licensed medical assessment software from PTS for several years as part of its Options behavioral health screening apps for primary care practices.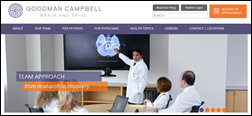 The local business paper looks at Indiana University Health Physician's efforts to acquire Goodman Campbell Brain and Spine – one of the state's last independent medical groups. IU Health has acquired 65 physician groups since forming in 2009, but is facing a tough road with Goodman Campbell thanks to a fierce independent streak and in-demand physicians who like having the freedom to practice throughout the area's health systems. Goodman Campbell Executive Director of Operations John Moeller has let it be known that, "Our goal is to continue to be independent." Goodman Campbell's contract with IU Health is up in December 2019.

With share prices hovering around $123, CNBC reports that Athenahealth expects to get its highly anticipated deal done with a yet-to-be-named buyer within the next two weeks.
---
People

The Health Collaborative CEO Craig Brammer will take on the additional role of CEO at The Network for Regional Healthcare Improvement. The Health Collaborative is a member of NRHI, a national nonprofit that works with 30 regional health improvement collaboratives on achieving the Triple Aim.
---
Government and Politics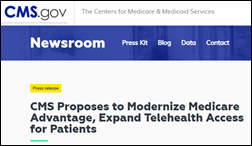 CMS issues a proposed rule that would expand covered telemedicine benefits to Medicare Advantage plans starting in 2020.
---
Telemedicine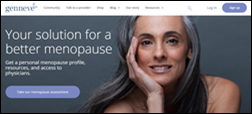 Genneve will add telemedicine to its line of health and wellness products and services for menopausal women. The Seattle-based startup will offer the virtual consults in five markets this year, and plans to expand in early 2019.
Urgent care provider Akos and AdviNow Medical partner to develop a medical station that uses augmented reality to guide patients through the self-collection of diagnostic data, which is then sent to an Akos provider via virtual consult. After the consult, AI-based software takes care of e-prescribing and payment details, and follow up.
---
Other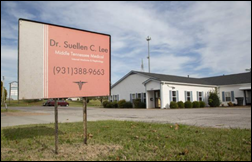 Suellen Lee, MD gives up her medical license after the Tennessee Board of Medical Examiners found she borrowed $300,000 from a patient and co-worker whom she diagnosed with dementia nearly 20 years later. The patient, who was cleared of dementia by another provider, seems to have alerted the board because of Lee's failure to repay the loan.
---
Sponsor Updates
EClinicalWorks publishes a podcast titled "Long Distance Relationships Made Easy With TeleVisits."
AdvancedMD will exhibit at the American Academy of Ophthalmology event through October 30 in Chicago.
Blog Posts
---
Contacts
More news: HIStalk.
Get HIStalk Practice updates.
Contact us online.
Become a sponsor.