Top News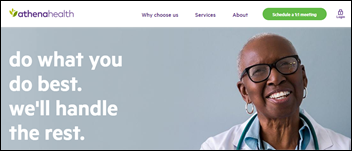 As Mr. HIStalk reported earlier today, private equity firms Veritas Capital and Elliott Management subsidiary Evergreen Coast Capital will acquire Athenahealth for $5.7 billion. Athenahealth will be combined with Veritas-owned Virence Health, which sells the former GE Healthcare financial, ambulatory, and workforce management product lines.

Virence Chairman and CEO Bob Segert, with the company barely two months, will become Athenahealth's CEO. (Mr. H offers the back story here.)
The sale seems like the end of a health IT era in some respects, though I suppose that happens anytime an unfiltered, over-the-top company honcho like Jonathan Bush is overtly (or covertly) pushed out. The acquisition shares some similarities with Vista Equity Partners' purchase of Greenway Medical, though the leadership drain from that company during its rebranding to Greenway Health was slower, evoking far less vitriol than Elliott Management's pressure on Athena.
---
Webinars
None scheduled in the coming weeks. Previous webinars are on our YouTube channel. Contact Lorre for information.
---
Announcements and Implementations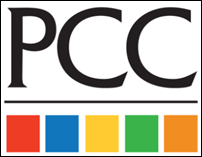 Physicians Computer Company joins Carequality, giving its customers the ability to exchange health data more easily via the initiative's interoperability framework. PCC's Jen Marsala says the membership decision was made to help independent physicians stay that way: "Hospitals will no longer be able to say to our independent pediatricians, 'You need to join us and give up your independence because we can't share information.'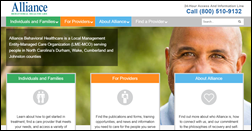 In North Carolina, Alliance Behavioral Healthcare goes live on ZeOmega's Jiva 6.1 population health management software.
LStar Imaging selects imaging workflow software and services from RadNet subsidiary ERad. LStar will open in New Braunfels, TX early next year.
Community Health Center Inc. (CT) and the Weitzman Institute (CT) integrate Safety Net Connect's Converge e-consult software with their Community EConsult Network. The network will use Converge to help community health centers and primary care providers with addiction treatment specialists across the country.
---
Research and Innovation
A survey of 2,000 patients reveals that the majority of encounters with  their primary care physicians deal with physical well-being, and often fail to address social determinants of health and other aspects of a patient's health and well-being. Survey facilitator and family physician Wayne Jonas, MD believes that while shortened appointment times and digital record-keeping requirements may have some part to play in a provider's ability to dig deeper into a patient's personal life, it really boils down to a shift in thinking. "Speaking personally," he says, "as physicians we should be asking, 'What matters?' instead of just, 'What's the matter?' so we can better understand why our patients want to be healthy and what might be getting in the way of their health goals.
---
Other
Urgent care provider CityMD's new ad campaign, which kicks off with the commercial above, is pretty apropos as we head into cold, flu, and holiday gathering season. I say this as an "older, wiser sister," of course.
---
Sponsor Updates
Blog Posts
---
Contacts
More news: HIStalk.
Get HIStalk Practice updates.
Contact us online.
Become a sponsor.