Top News
Milwaukee-based RCM vendor Sift Healthcare secures $1 million in funding from Winnebago Seed Fund and Wind River Financial, which will help the startup develop and market predictive analytics related to claims workflows, reimbursement, and patient interactions. Formerly known as SiftMD, the company targets its technology and services to providers and RCM vendors. Ken Cunningham, SVP of analytics, seems to be the only employee with any sort of health IT experience, having served as VP of claims insurance analytics at LexisNexis.
---
Webinars
December 6 (Thursday) 11 ET. "Make the Most of Azure DevOps in Healthcare." Sponsor: CitiusTech. Presenter: Harshal Sawant, practice lead for DevOps and mobile, CitiusTech. Enterprise IT teams are moving from large-scale, project-based system implementations to a continuously evolving and collaborative process that includes both development and business teams. This webinar will review healthcare DevOps trends and customer stories, describe key factors in implementing a DevOps practice, describe how to assess Azure DevOps, and lay out the steps needed to create an Azure DevOps execution plan.
Previous webinars are on our YouTube channel. Contact Lorre for information.
---
Announcements and Implementations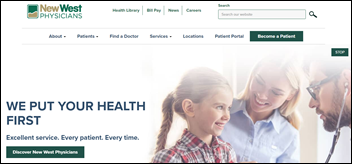 New West Physicians (CO) connects to CORHIO, giving its Denver-based primary care practices access to the HIE's data-exchange services.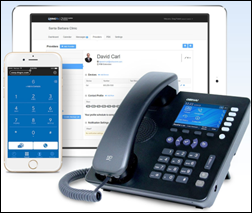 Amion adds streamlined on-call scheduling and call-routing capabilities from RingRx to its physician scheduling software.
Remote patient monitoring company ImagineMed selects patient data protection services from Black Ridge Technology.
---
Acquisitions, Funding, Business, and Stock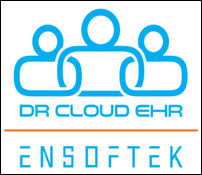 Software development and consulting company OmniSystems will market EnSoftek's DrCloudEHR to primary care, behavioral health, and social services providers domestically and in the UK and Caribbean.
---
Government and Politics

Per the 21st Century Cures Act, a CMS report to Congress on the state of telemedicine adoption bears out the technology's potential to increase access to care and save money for Medicare beneficiaries. Utilization increased 50 percent between 2014 and 2016, with members in rural areas (with Texas being the biggest adopter) making up the bulk of visits for mostly mental health and chronic conditions. Of Medicare's 35 million patients, just 90,000 took advantage of telemedicine, leading authors to surmise that utilization would skyrocket if just 1 percent of patients switched their brick-and-mortar visits to virtual consults. Reimbursement issues remain the biggest challenge to provider adoption of the technology.
CMS announces the Artificial Intelligence Health Outcomes Challenge. The contest will launch next year, and will reward submissions that use AI to predict outcomes, and that can be incorporated into future payment and service delivery programs.
---
Other
Just in time for my winter tennis season: L'Oreal releases My Skin Track UV, a battery-free wearable that measures UV exposure as well as other environmental factors, and offers skincare recommendations based on the gathered data. The device can store up to three months of data at a time, all of which can be shared with Apple Health via the companion app.
---
Sponsor Updates
Nordic releases a new podcast, "Expert advice on preparing your MSSP submission."
Blog Posts
---
Contacts
More news: HIStalk.
Get HIStalk Practice updates.
Contact us online.
Become a sponsor.