Top News
The New York State Dept. of Health files administrative charges against former CCS Oncology CEO and Chief Medical Director Won Sam Yi, MD over the deaths of six patients. The department contends that Wu's role in the deaths stemmed from gross negligence and incompetence, and a failure to adequately maintain their medical records. The chain of oncology practices, a CureMD EHR customer since 2015, closed in April after filing for bankruptcy.
---
Webinars
December 6 (Thursday) 11 ET. "Make the Most of Azure DevOps in Healthcare." Sponsor: CitiusTech. Presenter: Harshal Sawant, practice lead for DevOps and mobile, CitiusTech. Enterprise IT teams are moving from large-scale, project-based system implementations to a continuously evolving and collaborative process that includes both development and business teams. This webinar will review healthcare DevOps trends and customer stories, describe key factors in implementing a DevOps practice, describe how to assess Azure DevOps, and lay out the steps needed to create an Azure DevOps execution plan.
Previous webinars are on our YouTube channel. Contact Lorre for information.
---
People

Lynn Westphal, MD (Stanford Medical School) joins tech-heavy women's clinic Kindbody as CMO of reproductive endocrinology.

Privia Health names Mark Foulke (Cigna-HealthSpring) EVP of transformational, value-based care.

The Georgia Health Information Network hires Pam Matthews (SHIEC) as executive operating officer.
Patagonia Health promotes Don Sargent to VP of customer experience.
---
Announcements and Implementations

Aprima announces EHR integration capabilities with SE Healthcare's data analytics.
KAMMCO develops an opioid/controlled substances dashboard to give its HIE participants deeper insight into patient prescriptions that have been written and filled. KAMMCO has partnered with state medical societies to develop HIEs in seven states.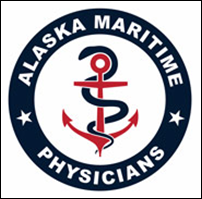 Alaska Maritime Physicians implements DrChrono's mobile EHR to bolster its telemedicine services between patients at sea and its clinic in Anchorage.

California-based IPA Nivano Physicians selects analytics and population health software from Qualmetrix.
Nextech Systems adds Red Spot Interactive's patient acquisition and retention software to its EHR and practice management technology for specialty practices.
In California, the San Joaquin Community HIE selects Act.md's care coordination technology as part of its Whole Person Care pilot program for Medicaid patients. The program will bring together primary and behavioral healthcare providers, social services, and other community partners to care for beneficiaries who use the most healthcare services but have the poorest outcomes.
---
Telemedicine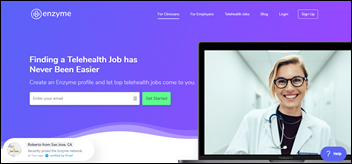 Enzyme Health raises $1.7 million in a seed funding round led by Silverton Partners. The Austin, TX-based startup has developed an online marketplace to match clinicians with job openings at telemedicine companies and brick-and-mortar facilities.
---
Research and Innovation
Of 2,300 surveyed patients, University of Michigan researchers find that only one third used a patient portal in 2017. Those who didn't were typically not offered access to a portal, male, over 65, on Medicaid, and lacking a college education. Of those that did use a portal, 95 percent were offered access, proving the proverbial point that you can't use what you don't know exists. Of those that didn't use a portal, most cited a desire to speak directly with their provider, or had no need to access one as opposed to technological barriers, leading researchers to conclude that portal use seems to be more about awareness and comfort levels than computer know-how.
---
Other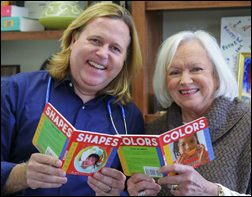 The local paper profiles Reach Out and Read, a nonprofit started 30 years ago by pediatricians to encourage their peers to get books into the hands of patients. Chad Rogers, MD, co-founder of the organization's Arkansas branch, says that it's an evidence-based model that helps improve brain development and better prepares kids for kindergarten. Board member Martha Hiett agrees: "There are all kinds of positives with this program, including the interaction between the pediatrician and the family. We're sometimes more apt to follow doctor's orders, and that interactivity encourages and promotes it even more."
---
Sponsor Updates
AdvancedMD publishes a new guide, "In or Out-source Your Value-Based Care Revenue Cycle Management."
Aprima announces EHR integration with SE Healthcare's Physician Empowerment Suite software.
EClinicalWorks publishes a podcast titled "Strengthening Patient Engagement in Illinois."
Blog Posts
---
Contacts
More news: HIStalk.
Get HIStalk Practice updates.
Contact us online.
Become a sponsor.