Top News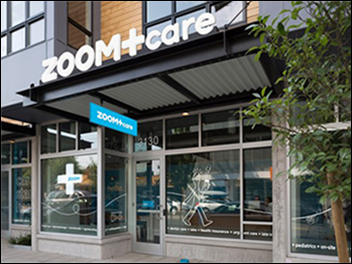 Vancouver, WA-based PeaceHealth acquires Portland, OR-based urgent care chain Zoom Care for an undisclosed sum. Zoom opened in 2006 and grew to 425 employees and 37 clinics in Oregon and Washington, with a heavy emphasis on digital health offerings. 
PeaceHealth EVP Mike Dwyer says Zoom's technology was a big factor in its purchasing decision: "It's reflecting where society is going. We've got to be able to deliver care in meaningful ways the way people want to receive it. Care over an application-based platform, a digital-based platform, home health care. All of these things are really going to be driven in ways that create greater access, lower cost, and get people the care that they need when they need it. For us, that segmentation is something that we're trying to address. The 65-year-old wants to touch health care differently than the 19-year-old. We want to be prepared for that and allow for more people to participate and gain access than not."
Zoom management may be breathing a sigh of relief now that the deal is done, given its last several rocky years: Zoom's failed attempt at launching a health plan in 2014 brought pressure from state regulators, who launched several investigations into its financials last year. One of the healthcare company's major investors, Endeavour Capital, also called the veracity of its financial statements into question in 2017, though that lawsuit was resolved and Endeavour ended up investing another $24 million.
---
HIStalk Practice Announcements and Requests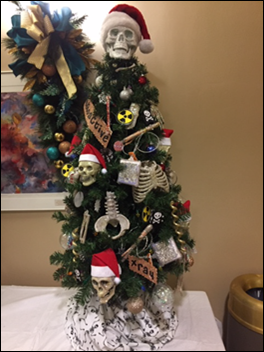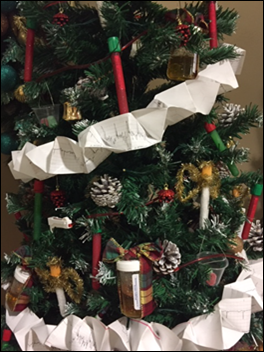 The local hospital's festive tree display caught my eye, especially those decorated by the radiology staff and nursing. Urine and blood samples hanging from a tree wrapped in a paper-based (!) EKG just screams Christmas, no? Given that the holidays are almost upon us, I'll wish you all well until HIStalk Practice resumes publishing on January 7.
---
Webinars
None scheduled soon. Previous webinars are on our YouTube channel. Contact Lorre for information.
---
Announcements and Implementations

Patient referral, engagement, and CRM vendor ReferralMD announces GA of text and email patient communication software.
---
People


ClearData names Michael Donohue (Axial Exchange) chief marketing officer and Dean Fredenburgh (AWS) chief revenue officer.
---
Acquisitions, Funding, Business, and Stock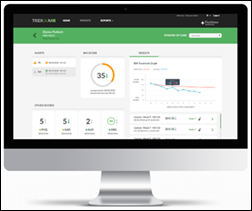 Digital behavioral health assessment vendor Tridiuum secures $9.5 million in a Series B round led by Sopris Capital. The company expects to double its sales force by this time next year.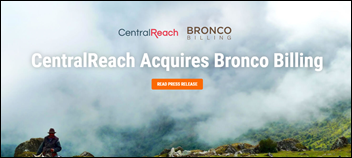 EHR and practice management company CentralReach acquires Bronco Billing, a managed billing services business. It will rebrand to CR BillMax Services to better integrate with CentralReach's offerings for applied behavior analysis providers. CentralReach acquired behavioral health analytics vendor Chartlytics earlier this year.
---
Telemedicine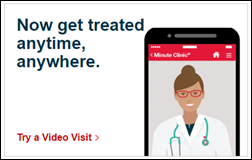 CVS Health's MinuteClinic rolls out Teladoc-powered video visits in Wyoming. The service is now available in 18 states.
Birmingham, AL-based VirtualCare raises seed funding from the Alabama Futures Fund. The startup offers membership-based virtual and in-office primary care to consumers and employers.
---
Research and Innovation
More evidence of physician dissatisfaction with health IT: A report from Geneia finds that 86 percent of surveyed physicians believe data-reporting demands have reduced their job satisfaction, though those that use analytics for population health purposes are a bit more optimistic about the ability of those tools to improve (and be reimbursed for) care.
---
Sponsor Updates
EClinicalWorks publishes a podcast titled "How EClinicalWorks is Reducing the Risk of Physician Burnout."
Blog Posts
---
Contacts
More news: HIStalk.
Get HIStalk Practice updates.
Contact us online.
Become a sponsor.