Top News

Vatica Health acquires CareSync's care coordination and chronic care management technology. Vatica, which bills itself as a health IT and services company for value-based care, made a $1 million bid to acquire the company's assets four months after it abruptly closed its doors.
---
HIStalk Practice Announcements and Requests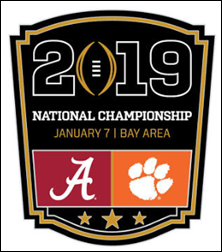 The balmy weather in my Southeastern neck of the woods belies the fact that it's early January. It's a nice change of pace from the rain-soaked weeks that have plagued my area (and tennis game) since what seems like Halloween. Time spent outside this past weekend made me feel as if I had finally come out of hibernation. And speaking of the weather, the forecast looks good for tonight's championship game. My enthusiasm for this particular bowl game waned after my alma mater's nail-biting loss last year. (But seriously, it's the end of a collegiate era now that Mark Richt has announced his retirement.)
Thanks to these companies for recently supporting HIStalk Practice. Click a link for more information.
---
Webinars
January 17 (Thursday) 1:00 ET. "Panel Discussion: Improving Clinician Satisfaction & Driving Outcomes." Sponsor: Netsmart. Presenters: Denny Morrison, PhD, chief clinical advisor, Netsmart; Mary Gannon, RN, chief nursing officer, Netsmart; Sharon Boesl, deputy director, Sauk County Human Services; and Allen Pendell, SVP of IS and analytics, Lexington Health Network. This panel discussion will cover the state of clinician satisfaction across post-acute and human services communities, turnover trends, strategies that drive clinical engagement and satisfaction, and the use of technology that supports those strategies. Real-world examples will be provided.
Previous webinars are on our YouTube channel. Contact Lorre for information.
---
Announcements and Implementations

In Oregon, addiction treatment and recovery services provider OnTrack Rogue Valley selects EnSoftek's DrCloudEHR.
ClinicTracker adds Carequality-powered HIE integration capabilities to its EHR for behavioral health.
Modernizing Medicine adds patient communication tools from Relatient to its EHR and practice management software.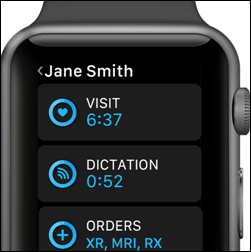 Austin Regional Clinic (TX) selects Apple Watch-powered dictation software from Notable Health to help providers cut down on data entry time in its Epic EHR. (Based on the press release, I initially thought Notable had developed software to help providers extract relevant health data from a patient's Apple Watch and then enter it into their EHR. Now I'm wondering if that software has been developed, and if so, by who.)
---
Acquisitions, Funding, Business, and Stock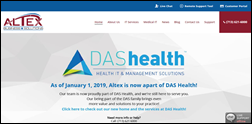 Health IT vendor DAS Health acquires Altex Business Solutions, an EHR and practice management company focused on small practices. It is the Tampa, FL-based company's sixth acquisition in three years.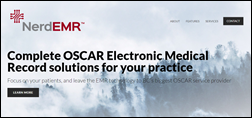 In Canada, WELL Health Technologies acquires open-source EHR vendor NerdEMR and Butterfly Medical, which offers NerdEMR support services, for $2.5 million.
---
People

Grand Rounds names Ami Parekh, MD (University of California at San Francisco) CMO.
---
Telemedicine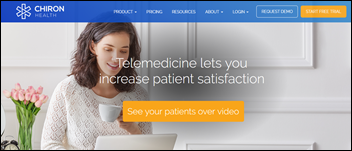 Medici acquires virtual visit competitor Chiron Health (the telemedicine partner of choice for five EHR vendors) for an undisclosed amount. Medici, which has raised $47 million over the last two years, acquired provider-to-provider consult company DocbookMD several months ago.
In an effort to expand the scope of its care, Rancho Neurology and Sleep Medicine (CA) launches a sleep apnea screening program using telemedicine technology from OnDemand Visit.
---
Other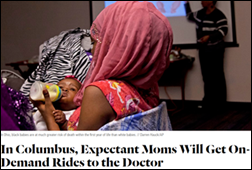 I know Mr. H gives ride-sharing health IT stories short shrift, but I think this one's worth paying attention to: Ohio State University plans to launch a pilot program that will provide expectant mothers on Medicaid with app-based rides to medical appointments, grocery stores, and pharmacies. Patients from eight neighborhoods – those with the highest infant mortality rates – will be eligible to participate. The program will be funded with money from the City of Columbus' $50 million Smart City Challenge prize.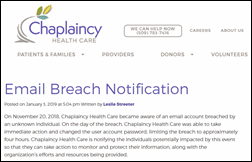 Chaplaincy Health Care notifies 1,000 hospice and behavioral health patients of a privacy breach resulting from an email phishing scheme that compromised some PHI.

An astute car salesman alerts authorities after a man claiming to be a Texas doctor walks in to the dealership and attempts to buy a $73,000 car. Sensing something fishy, the salesman called the doctor's practice in an effort to confirm his identity. Proving that not all car sales reps are out to take advantage, the salesman contacted police after receiving a photo of the doctor, which didn't match that of the identity thief's.
---
Sponsor Updates
Nordic posts a podcast titled "Preparing for changes to value-based care reimbursement in 2019."
AdvancedMD publishes a case study featuring Surgical Specialists of Jackson (MS).
Blog Posts
---
Contacts
More news: HIStalk.
Get HIStalk Practice updates.
Contact us online.
Become a sponsor.