Top News
The 42 physicians breaking away from Novant Health announce their intent to join Holston Medical Group, a physician-owned chain of practices with locations in Tennessee and Virginia, that will expand into the Charlotte area. The newly-minted HMG MDs will experience a bit of a health IT learning curve as they transition from Novant's Epic system to HMG's Allscripts software.
---
Webinars
None scheduled soon. Previous webinars are on our YouTube channel. Contact Lorre for information.
---
Acquisitions, Funding, Business, and Stock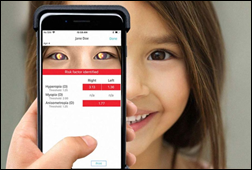 Bloomberg profiles Gobiquity, a Nashville-based startup that has developed an eye-screening app for pediatricians. The company has raised $20 million since launching in 2013 from investors like Salesforce founder Marc Benioff. Its GoCheck app has helped 4,000 pediatricians across the country screen nearly 1 million kids – all without screening devices that typically cost upwards of $20,000. The app uses proprietary software to analyze eye photos for signs of abnormalities, and then sends that analysis to a patient's EHR. An adult version of the app is in the works.
---
People

Nagi Prabhu (Icertis) joins Solutionreach as chief product officer.
Patient-Centered Primary Care Collaborative President Paul Grundy, MD (HealthTeamWorks) joins Innovaccer as chief transformation officer.
---
Other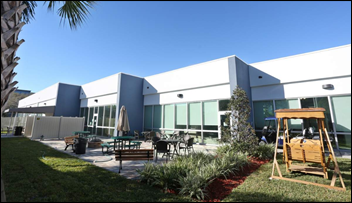 Faced with dwindling federal grants, Metro Inclusive Health (FL) includes co-working and event space in its renovated headquarters as a way to test out new revenue streams. The four-facility nonprofit plans to launch a telemedicine app and apply for FQHC status later this year.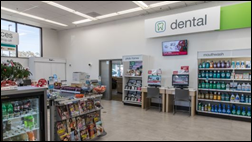 In other non-traditional revenue-stream news, Walgreens and CVS add dental services to select locations as they continue to try out ways to become one-stop healthcare shops, and stave off the implications of Amazon's direct-to-consumer healthcare takeover. In an effort to attract more seniors, Walgreens has added an Aspen Dental practice to one of its Florida stores, while CVS has partnered with invisible aligner company SmileDirectClub.   
---
Contacts
More news: HIStalk.
Get HIStalk Practice updates.
Contact us online.
Become a sponsor.