Top News
While physician burnout has by no means been eradicated, new findings from the AMA, Mayo Clinic (MN), and Stanford University School of Medicine (CA) show that its epidemic-level status is weakening. A survey of 5,000 physicians found that the burnout rate dropped below 50 percent for the first time in the last eight years. Though progress is being made, physician burnout is still the most prevalent among US workers.
---
Webinars
March 6 (Wednesday) 1:00 ET. "Pairing a High-Tech Clinical Logistics Center with a Communication Platform for Quick Patient Response." Sponsored by Voalte. Presenters: James Schnatterer, MBA, clinical applications manager, Nemours Children's Health; Mark Chamberlain, clinical applications analyst, Nemours Children's Health. Medics at Nemours Children's Health track vital signs of patients in Florida and Delaware from one central hub, acting as eyes and ears when a nurse is away from the bedside. Close monitoring 24 hours a day integrates data from the electronic health record, such as critical lab results, and routes physiological monitor and nurse call alerts directly to the appropriate caregiver's smartphone. This session explores how the Clinical Logistics Center and more than 1,600 Zebra TC51-HC Touch Computers running Voalte Platform connect care teams at two geographically dispersed sites for better patient safety and the best possible outcomes.
Previous webinars are on our YouTube channel. Contact Lorre for information.
---
People

HIPAA One names Garrett Hall (KLAS Research) VP of strategy.
---
Announcements and Implementations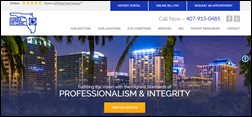 Florida Eye Clinic implements ClearWave's patient check-in technologies at its main facility in Altamonte Springs.
---
Government and Politics
In New York, Governor Andrew Cuomo allocates $6 million for improvements at five facilities in Brooklyn. Community healthcare provider Bridging Access to Care will use its $560,000 on upgrading its infrastructure and IT systems. The funding comes from the state's Statewide Health Care Facility Transformation Program budget of $203 million.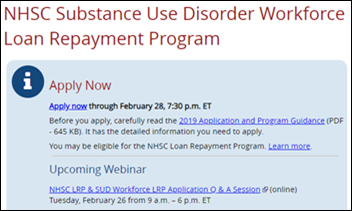 The National Health Services Corps will offer up to $75,000 in student loan repayment for providers who commit to working full-time for three years in a rural or underserved area hit especially hard by the opioid crisis. Applications are due February 28.
---
Telemedicine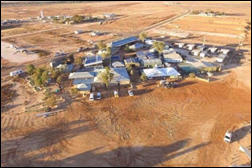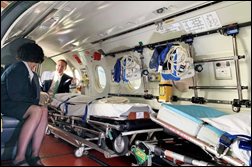 The South Australian Government will open a Royal Flying Doctor Service clinic in the remote town of Innamincka, which has 12 residents and 50,000 outback tourists annually. When not staffed, the clinic will offer telemedicine capabilities.
---
Other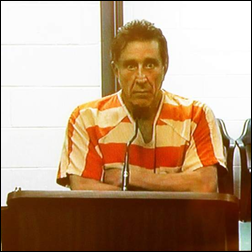 Bizarre: In Florida, Port Richey Mayor Dale Massad shoots several rounds at police who arrive at his home with a search warrant to determine if he is indeed operating an illegal medical practice. Massad's medical license was revoked nearly 30 years ago. He was elected mayor in 2015, a position Governor Ron DeSantis revoked after Massad was taken into custody.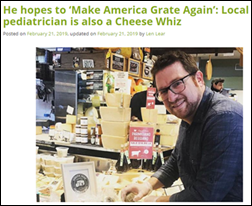 Did you hear about the doctor who quit making cheese because he got tired of the daily rind?: The local paper profiles Pennsylvania pediatrician Emiliano Tatar, MD and his growing side hustle as a cheesemaker. Tatar credits his flexible schedule with helping him become the basement-based culinary artisan he is today. "Luckily," he says, "primary care pediatrics has great work-life balance. It's certainly not an easy job, but it does allow me to stay home one day a week. I make the cheeses on that day while the kids are at school. The rest of the process is aging, which involves quick daily checks and small adjustments. I also try to pick cheese styles that are relatively low-maintenance."
---
Sponsor Updates
Medicomp Systems announces a new solution to monitor and present hierarchical condition codes (HCCs) at the point of care.
IMO announces availability of Periop IT content through Epic's Foundation System.
AdvancedMD will exhibit at the Association of Dermatology Administrators and Managers event February 26-28 in Washington, DC.
Blog Posts
---
Contacts
More news: HIStalk.
Get HIStalk Practice updates.
Contact us online.
Become a sponsor.