Top News
San Francisco-based mental healthcare company Two Chairs raises $7 million in a Series A financing round led by Maveron. The company plans to expand beyond its four brick-and-mortar practices and enhance its app, which helps patients find therapists that best fit their needs. It also offers virtual consults.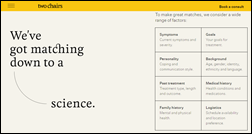 The company has struggled with funding, as VC firms tend to shy away from businesses with high overhead like real estate and ultra-modern interior decor meant to put millenials at ease. Founder Alex Katz says, "I think Silicon Valley venture has had a preference for models that don't involve brick-and-mortar and minimize the use of people; they prefer software businesses. The reason we are taking this approach is we know from the research that really well-matched in-person therapy is really effective."
---
HIStalk Practice Announcements and Requests
Thanks to the following companies that recently supported HIStalk Practice. Click a logo for more information.
---
Webinars
March 6 (Wednesday) 1:00 ET. "Pairing a High-Tech Clinical Logistics Center with a Communication Platform for Quick Patient Response." Sponsored by Voalte. Presenters: James Schnatterer, MBA, clinical applications manager, Nemours Children's Health; Mark Chamberlain, clinical applications analyst, Nemours Children's Health. Medics at Nemours Children's Health track vital signs of patients in Florida and Delaware from one central hub, acting as eyes and ears when a nurse is away from the bedside. Close monitoring 24 hours a day integrates data from the electronic health record, such as critical lab results, and routes physiological monitor and nurse call alerts directly to the appropriate caregiver's smartphone. This session explores how the Clinical Logistics Center and more than 1,600 Zebra TC51-HC Touch Computers running Voalte Platform connect care teams at two geographically dispersed sites for better patient safety and the best possible outcomes.
Previous webinars are on our YouTube channel. Contact Lorre for information.
---
Announcements and Implementations

CentralReach adds analytics and business intelligence features to its EHR and practice management software for behavioral healthcare providers.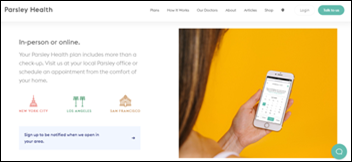 Direct primary care company Parsley Health adds pediatrics to services at its New York City-based clinic. The service line addition comes nearly a year after its last fundraising round of $10 million.
Modernizing Medicine adds a GoodRx interface to its EMA EHR, giving dermatologists access to prescription pricing at the point of care.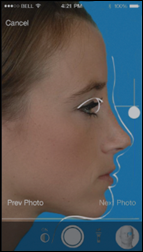 Nextech Systems adds RxPhoto's mobile medical photography app to its EHR for dermatology and plastic surgery.
---
People

The American Academy of Dermatology elects George J. Hruza, MD (Laser & Dermatologic Surgery Center) president.
---
Telemedicine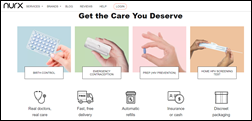 Nurx expands its telemedicine, and prescription and home-screening kit delivery services to South Carolina.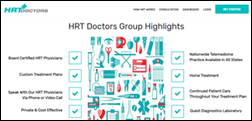 Boca Raton, FL-based HRT Providers Group launches a hormone therapy replacement telemedicine practice serving patients in 45 states.
---
Other

Pro-Care Medical Center becomes the first chain of clinics in Texas to accept Bitcoin. "Being an independent practice based in Austin, Texas means we have to test and adapt to meet the digital demands of our patient base," says CEO Brent Boecking. "We know our patients are techies and early adopters and we strive to be on the forefront ourselves."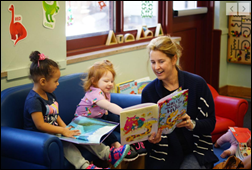 Reading at bedtime certainly is magical. Health Central (NY) staff donate pjs and books to an Early Start classroom of two year-olds at the local Cayuga/Seneca Community Action Agency. The donation was facilitated by the nonprofit Pajama Program, which seeks to create "caring bedtime rituals" for underprivileged children through the gifts of pajamas and books. "It's just nice to have a comforting ritual at bed time," affirms Heather Wasileski, MD who runs the practice with her husband. "Having an adult read to them at night is just kind of a magical time."
---
Sponsor Updates
Black Book recognizes Nordic for top EHR implementation consulting, and Epic consulting and advisory services.
PerfectServe discusses product and bolsters client relationships at its fifth annual customer advisory board meeting.
---
Contacts
More news: HIStalk.
Get HIStalk Practice updates.
Contact us online.
Become a sponsor.