Top News
Billing and RCM vendor ImagineSoftware acquires healthcare payment automation and analytics vendor ProviderAlly.
---
HIStalk Practice Announcements and Requests
My search for orthodontia services has reached a turning point. I've visited two practices, both of which seem to offer similar-quality services. One is very high-touch. I've received several follow-up emails from their practice manager asking if I had additional questions. It hasn't quite reached the level of a car salesman, but it might get there if I don't let them know of my decision one way or another within the next few days. Where I spend my hard-earned money will come down to how I feel about the following:
One practice is large, with a very corporate feel. It offers lots of amenities, but I wonder if I'll get lost in the shuffle when it comes to personalized care.
The other practice is small. It's a family-owned and operated business with fewer amenities, though its quality of care seems equal to its larger competitor.
Continuity of care might be an issue at both. While both practices have just one orthodontist, the smaller one's provider will likely retire within the next year or two, leaving me wondering who will step into his role.
Given that quality of care seems equal, price will likely be the ultimate deciding factor. The smaller practice has offered me a significant Facebook discount. Given that the larger practice is much closer to my home, I might just try seeing if they'll match the discounted price. That's something I'd never think to do with traditional medical care.
This experience has made me reflect on the difference in patient engagement techniques between traditional healthcare providers (at least those I've encountered) and orthodontics. I can't recall ever having received as many follow-ups from the various primary care docs, dermatologists, and OB/GYNs I've seen over the years. I have never received a reminder that it's time for any type of annual exam. That lack of communication makes me wonder just how focused my area practices (the majority of which are owned by large health systems) are on value-based, preventative care. It's no wonder so many of us are eschewing traditional practices for more convenient though less personal options like retail clinics, urgent care, and telemedicine.
---
Webinars
March 27 (Wednesday) 2:00 ET. "Waiting on interoperability: What can payers and providers do to collaborate?" Sponsored by Casenet. Presenter: Amy Simpson, RN, director of clinical solutions, Casenet. A wealth of data exists to identify at-risk patients and to analyze populations, allowing every payer and provider to operate readmissions intervention and care management programs. Still, payer and provider care managers are challenged to coordinate and collaborate to improve outcomes because of the long road ahead to interoperability. Attend this webinar to learn what payers and providers can do now to share information and to coordinate their efforts to create the best healthcare journey for members and patients.
Previous webinars are on our YouTube channel. Contact Lorre for information.
---
Acquisitions, Funding, Business, and Stock

Central Ohio Urology Group spins off a practice management company under the leadership of its CEO, Mark Cherney, who explains that the goal of US Urology Group is to help urology practices succeed "without having to acquiesce to a hospital acquisition."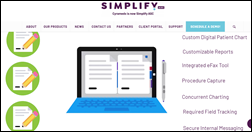 SimplifyASC raises nearly $3 million as part of a Series A round led by Jumpstart Capital. The ambulatory surgery center-focused EHR and practice management company was spun out of the assets of CSS Health Technologies and Ormed Information Systems, which merged in 2014.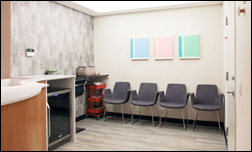 After a year-long pilot, Convene will add primary care clinics developed and managed by Eden Health across its network of co-working spaces, initially starting with Boston, Chicago, Los Angeles, New York, Philadelphia, and Washington, DC. New York City-based Eden Health, which also offers insurance navigation services, announced a $10 million Series A round several weeks ago.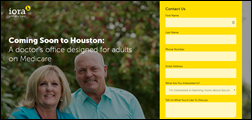 Iora Health will expand its primary care services for Medicare members to Texas this fall. The company, which operates similar practices in six other states, will hire up to 60 employees to staff its Houston practices.
---
Announcements and Implementations
University Physicians' Association adds patient billing messaging and billing interface software from Relatient to its medical billing services for physician practices.
The University of Illinois at Chicago's Division of Specialized Care for Children selects care and community services coordination software from Eccovia Solutions.
---
People


Canadian health IT company Reliq Health Technologies names Rob Prouse (Bentley Systems) CTO and Bassma Ghali chief innovation officer.
---
Government and Politics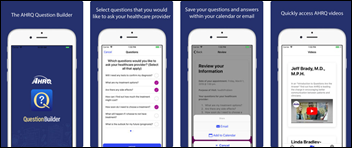 AHRQ develops the Question Builder app to help patients better prepare for medical visits. Users have the ability to select questions to ask their provider from a list compiled by AHRQ based on type of medical encounter, take notes and pictures during their visit, and share their documentation with others.
Behavioral health providers in North Carolina are pushing for more time to connect to the statewide HIE ahead of the mandated June 1 deadline. Lawmakers have introduced a bill that would give them two more years to get their EHRs up, running, and connected; but it has faced opposition from those who feel interoperability should happen sooner rather than later. Affected providers have cited prohibitively expensive EHR costs and lack of suitable systems as the reason for their delay.
---
Research and Innovation
Primary PartnerCare ACO Independent Practice Association (NY) finds that patients who consented to have real-time care alerts sent to their PCPs via the Healthix HIE experienced significantly lower rates of hospital admissions and 30-day readmissions.
---
Other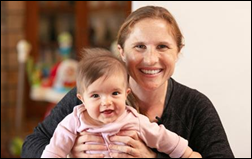 First Pi Day, then Match Day: UC San Diego Health profiles Olympic soccer gold medalist and UC San Diego School of Medicine student Rachel Van Hollebeke and her anticipation of Match Day on Friday, March 15. Van Hollebeke, who wants to go into family medicine, will follow in the footsteps of her great grandfather and grandfather – both GPs; and father, who recently retired after a 40-year career as a cardiothoracic surgeon.
---
Sponsor Updates
AdvancedMD and Aprima will exhibit at the AAOS conference March 12-16 in Las Vegas.
Blog Posts
---
Contacts
More news: HIStalk.
Get HIStalk Practice updates.
Contact us online.
Become a sponsor.