Top News
Mental health assessment software startup Blueprint (fka HelloJoy) raises $1.3 million in a seed round led by Lightbank and Hyde Park Angels. The Chicago-based startup has developed a patient-facing app that collects and analyzes patient information, including sleep, movement, and exercise data from phone sensors, combines it with patient assessments, and then delivers those datasets to providers so that they can develop tailored care plans. Founder Danny Freed has dabbled in app-based data-collection before. He developed the Companion app while at the University of Michigan to help users keep track of family and friends as they walked home alone late at night.
---
Webinars
None scheduled soon. Previous webinars are on our YouTube channel. Contact Lorre for information.
---
Acquisitions, Funding, Business, and Stock
The local paper looks at the impact noncompete clauses have on the patients of physicians who leave hospital employment to work for themselves or a medical group, noting that nearly half of 2,000 physicians surveyed across five states are bound by such agreements. Continuity of care seems to be thrown out the window in favor of legally binding business arrangements that prevent physicians from working within a certain radius of their old employer, and/or seeing former patients – a situation that leaves many patients feeling abandoned and afraid.
---
Announcements and Implementations
PCG Software launches a cloud-based, real-time claims and billing review subscription service for physician practices.
EZClaim adds Alpha II's ClaimStaker clinical claim and encounter scrubbing technology to its medical billing and scheduling software.
---
People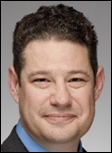 Behavioral health-focused Aligned Telehealth promotes Miles Kramer to chief development officer.
---
Research and Innovation
A new report from Fair Health finds that traditional care settings are still more popular than headlines and VC funding would have you believe. While utilization of telemedicine, retail clinics, urgent care facilities, and ambulatory surgery centers have increased, ERs still topped the list of access points outside of office settings. Telemedicine had the biggest increase – 53 percent – overall.
---
Other

E
Going to the mattresses (sort of): Staffers in the technology and healthcare industries with low levels of sleep satisfaction are almost assuredly looking for other job opportunities, according to data from an online mattress company. Perhaps a new mattress is just the perk your burnt out employee needs to keep them from taking the leap.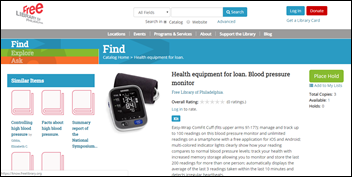 Y'all know I love a good library story: This article highlights the cool ways libraries across the country are catering to the tastes and needs of their patrons. When it comes to healthcare, many are going above and beyond making Dr. Google available in the computer lab. The Free Library of Philadelphia loans out blood pressure monitors and helps patrons access community-based resources. Nurses and social workers are also on site every day. The Miami Library in Oklahoma has incorporated diabetes prevention, yoga, and cooking classes into its stacks; and has added a community garden. And while not strictly related to healthcare, the Duluth Public Library in Minnesota offers a seed library for gardeners, who keep the resource sustainable by returning their harvested seeds to the collection.
---
Sponsor Updates
AdvancedMD will exhibit at the American Society of Addiction Medicine meeting April 4-7 in Orlando.
Aprima will exhibit at the CORHIO Forum April 4-5 in Denver.
Blog Posts
---
Contacts
More news: HIStalk.
Get HIStalk Practice updates.
Contact us online.
Become a sponsor.