Top News
Women's health and wellness membership clinic Tia scales back services after an intense marketing push results in higher-than-expected membership applications. The New York City-based company, which got its start as a period-tracking app, seems to have put the PR cart before the clinical horse: The startup has capped new memberships, stopped seeing new patients for several weeks, and experienced issues with opening its only clinic in a building still under construction. (And yet it is still welcoming semi-celebrities and lifestyle magazines to its office for photo spreads.)
---
HIStalk Practice Announcements and Requests
Thanks to the following companies that recently supported HIStalk Practice. Click a logo for more information.
---
Webinars
None scheduled soon. Previous webinars are on our YouTube channel. Contact Lorre for information.
---
Acquisitions, Funding, Business, and Stock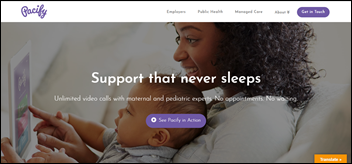 Women's medical group Advantia Health acquires Pacify, a maternal and pediatric telemedicine company, for an undisclosed sum. Both companies are based in Washington, DC.
---
Announcements and Implementations

Wellbox adds RCM services to its line of chronic care management solutions as through its partnership with Aria Health Services from EMDs.

Brault adds patient-account tracking capabilities to its RCM and practice management software for emergency and urgent care practices.
---
People

Innovista Health Solutions names Gary Wainer, DO (Northwestern Medicine) CMO and president of the population health management company's Illinois market.
---
Telemedicine
Researchers at UPMC Children's Hospital of Pittsburgh find that direct-to-consumer telemedicine pediatricians prescribe antibiotics more often than their in-person counterparts. The researchers, who analyzed the database of a health plan that covers 4 million children and that directly contracts with a telemedicine vendor, found drugs were prescribed during 52% of virtual visits, during 42% of urgent care visits, and during 31% percent of PCP office visits. Their analysis also found that antibiotics prescribed via telemedicine were less likely to line up with clinical guidelines.
---
Other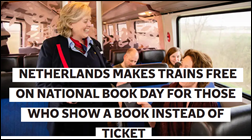 I love this: For years, the Netherlands has accepted books in lieu of tickets on its state-owned railway line during the country's annual book week. The rail company has been a long-time sponsor of the week-long series of events, even holding book-signings with popular authors on its trains. Americans celebrate National Library Week this week, by the way, so do yourself a favor and patronize your local branch. Turns out there are more of them than there are Starbucks in the US. As I've written about before, you'll be surprised at all of the perks today's libraries offer with a (typically) free membership.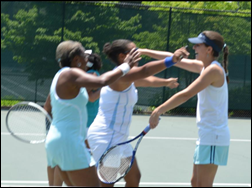 And I'm a big believer in this: Researchers determine that people who exercise more are happier than those who exercise less but make more money. Exercise with a social aspect (like my favorite sport, tennis) ups the happiness factor even more.
---
Sponsor Updates
Blog Posts
---
Contacts
More news: HIStalk.
Get HIStalk Practice updates.
Contact us online.
Become a sponsor.