Top News
Women's healthcare company Kindbody raises $15 million in a Series A round that brings its total funding to $22 million. Launched last August, the company has focused on offering fertility and wellness services through mobile and brick-and-mortar clinics in California and New York, as well as virtual therapy and wellness sessions. It recently started marketing directly to employers, and plans to soon offer mental health, nutrition, and gynecological services.
---
HIStalk Practice Musings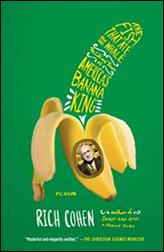 CNBC's report last week on the not-so-new disease that may eventually wipe out bananas reminded me of "The Fish That Ate the Whale: The Life and Times of America's Banana King." Published in 2013, it's an engrossing recount of how bananas became a household item in the early 1900s thanks to the entrepreneurial hustling of an emigrant named Samuel Zemurray. While not quite as intense as Upton Sinclair's "The Jungle," it weaves a similar story that may give you pause the next time you're slicing bananas for your morning cereal or passing by a Banana Republic.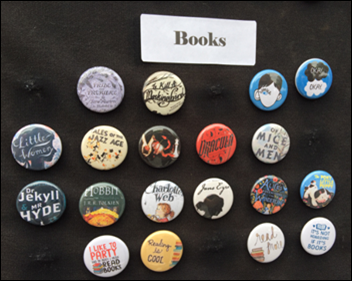 Spring has sprung in my neck of the woods, which means festival season is in full swing. I was happy to come across a booth solely devoted to buttons, with a solid and surprisingly varied collection of fiction-related flair. It really doesn't take much to make me happy.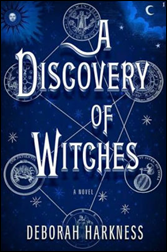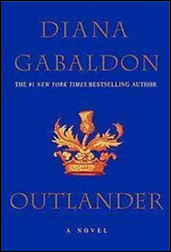 Reader comments: Nancy recommends "Discovery of Witches," a trilogy by Deborah Harkness that recounts the trials and tribulations of a witch and vampire who fall in love, and decide to time travel. As I told her, I enjoyed the first two in the series, but found that by the third, the time travel twist had gotten hard to follow. Plus, the heroine had started to get on my nerves. I in turn recommended the "Outlander" series by Diana Gabaldon, which will satisfy anyone who likes time travel intertwined with historical fiction heavy with military action, pirates, courtly intrigue, and romance. Both have been made into television series.
Have a book recommendation involving food, well-done time travel plots, or non-exasperating heroines? Email me.
---
Webinars
None scheduled in the coming weeks. Previous webinars are on our YouTube channel. Contact Lorre for information.
---
Acquisitions, Funding, Business, and Stock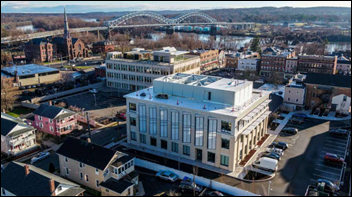 Community Health Center opens a 31,000 square-foot Knowledge and Technology Center in its hometown of Middletown, CT. The facility houses the nonprofit's administrative staff, including 70 IT employees. The new three-story building is adjacent to CHC's primary care building, which also offers workforce development, telehealth, and educational programs.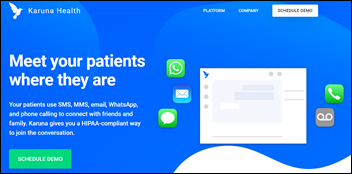 Inc. profiles San Francisco-based startup Karuna Health, which has developed patient engagement software that also acts as an EHR-friendly "shared inbox" for a patient's providers. The company, which has raised $1.3 million so far, is focused initially on serving Medicaid populations. It has contracted with Coordinated Behavioral Care, which serves 50 health and human services agencies in New York City.
---
Government and Politics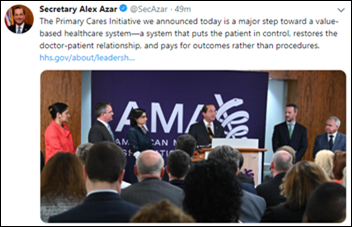 The Center for Medicare & Medicaid Innovation develops five new primary care payment models that focus on value-based care. Technology isn't mentioned in the brief summary of each, but I'm betting practices that have already fine-tuned reporting capabilities within their EHRs will find participation easier than those that haven't. Those that haven't may not have the time or resources to look into participation requirements. Hopefully Dr. Jayne will weigh in later this week with her take on the feasibility of these models for independent and small practices.
---
Telemedicine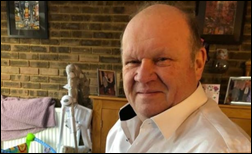 An Englishman credits an NHS telemedicine app with saving his life while traveling abroad. After experiencing electric shock-like sensations down his arm and face for the second time in two days, Adrian Lancaster decided to video chat with a GP from NHS partner Livi while sitting in the Vienna airport. The physician told Lancaster to immediately have airport personnel call for an ambulance, as he was likely experiencing a brain bleed. Lancaster ended up spending a week in the hospital and traveling back to the UK by ambulance. "It doesn't bear thinking about what would've happened if I'd have got on that flight," he says. "The fact I was able to speak with an NHS doctor face-to-face within minutes, when I wasn't even in the ­country, helped me realise how serious my condition was. I've no doubt the app saved my life."
---
Other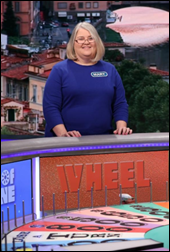 After two auditions in Savannah, GA, medical practice credentialing staffer Mary Dean wins over $50,000 on Wheel of Fortune in Los Angeles. Aside from her winnings, which she says she'll use to replace her ailing Dodge Avenger, Dean enjoyed the behind-the-scenes fun: "You get to know the other contestants and you root for them, it was nice to get your hair and makeup done. Every commercial break they come out and redo your makeup. You feel like a star."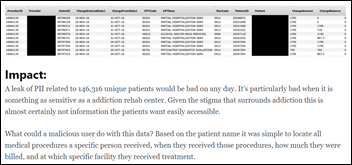 Steps to Recovery (PA) secures millions of billing-related documents connected to 145,000 patients after cybersecurity expert Justin Paine discovers them publicly exposed on the Internet. Paine believes the recovery center has yet to notify patients.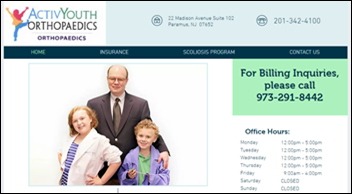 ActivYouth Orthopaedics (NJ) notifies patients of a January ransomware attach that may have resulted in hackers accessing and using PHI for criminal gain. Practice owner Ronald Snyder, MD was able to restore files from backups.
---
Sponsor Updates
EClinicalWorks will exhibit at the NAACOS Spring 2019 Conference April 24-26 in Baltimore.
Blog Posts
---
Contacts
More news: HIStalk.
Get HIStalk Practice updates.
Contact us online.
Become a sponsor.