Top News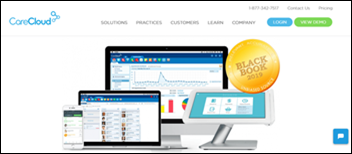 EHR and practice management vendor CareCloud raises $33 million, bringing its total raised to over $150 million. Its last fundraising round, a Series C, came at the end of 2016.
---
Webinars
May 21 (Tuesday) 2:00 ET. "Cloud-Based Data Management: Solving Healthcare's Provider Data Challenge." Sponsor: Information Builders. Presenters: Jeremy Kahle, manager of planning and business development, St. Luke's University Health Network; Shawn Sutherland, patient and member outcomes, Information Builders; Bill Kotraba, VP of healthcare solutions and strategies, Information Builders. Inaccurate provider data negatively impacts revenue cycle, care coordination, customer experience, and keeping information synchronized across systems and functions. SLUHN will describe how it created a single version of provider data from 17 sources, followed by a demonstration of how that data can be used in reports and geospatial analysis. Learn how Omni-HealthData Provider Master Edition provides rapid ROI in overcoming healthcare organization provider data issues.
---
People

DuPage Medical Group (IL) CEO Michael Page has died at age 46. He is survived by his wife and two children. Page joined the organization in 2010, overseeing its expansion to 100 locations while keeping it true to its independent roots.
---
Announcements and Implementations

DirectTrust reports several Q1 accomplishments:
Participating organizations increased 49% to 167,000 year over year.
Direct addresses capable of sharing PHI increased 13% to 1.9 million.
Consumers using Direct messaging increased 19% to 265,000.
Messages sent increased by 49% to 54 million, bringing the total messages sent and received to 164 million.
EMDs adds Alpha II's clinical claim and encounter scrubbing software to its EHR, practice management, and RCM technology.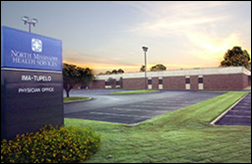 North Mississippi Health Services goes live on Epic across 85 facilities. The new system replaces Logician/Centricity software that had been in use for nearly 20 years.
---
Government and Politics
OCR fines Touchstone Medical Imaging in Franklin, TN $3 million for potential HIPAA violations related to a May 2014 incident in which one of its FTP servers was left unsecured, enabling uncontrolled access to PHI even after the server was taken offline. OCR later found that TMI did not investigate the incident in a timely manner, nor did it do so thoroughly. OCR also determined that TMI didn't have business associate agreements in place with its vendors, including a third-party data center and IT support vendor.
---
Telemedicine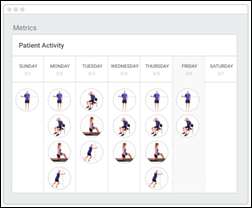 MedBridge adds patient adherence tracking capabilities to its app for home-based physical therapy. The Seattle-based company also offers app-based education and training for physicians.
---
Other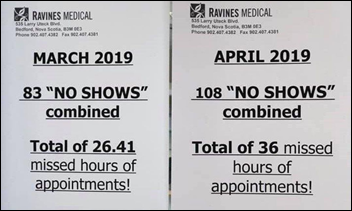 A receptionist at the Ravines Medical Family Practice and Walk In Clinic in Nova Scotia posts statistics to highlight the number of missed appointments and no-shows during the months of March and April. Patients and staff alike were quick to call out the data as representative of the region's "healthcare crisis." I can only assume that already overstretched staff are frustrated by no-shows, while patients who've been waiting months to see a physician are equally as outraged.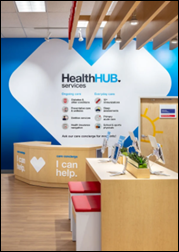 Fast Company profiles CVS Health's Health Hubs at select stores in Houston. First announced in February, the three hubs feature a store footprint with more space devoted to healthcare services like urgent care, nutritional counseling, exercise classes, a learning table with iPads, and a pharmacists panel for one-on-one support. Ultimately, says CVS Health Chief Transformation Officer Alan Lotvin, "We're trying to build the first consumer-centric healthcare company. We want to use technologies to bring more services into people's communities. And we define community as in your hands, in the store, and in your home."
---
Sponsor Updates
EClinicalWorks will exhibit at the 2019 AAOE Annual Conference through May 7 in Nashville.
Blog Posts
---
Contacts
More news: HIStalk.
Get HIStalk Practice updates.
Contact us online.
Become a sponsor.