Top News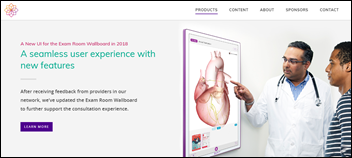 Private investment firm Littlejohn acquires a majority stake in point-of-care digital advertising company Outcome Health. The financial news marks a turning point for the Chicago-based vendor, which has kept a low profile since experiencing a wave of bad press related to shady sales tactics, investor lawsuits, voluntary employee buyouts, and layoffs.

Company co-founders CEO Rishi Shah and President Shradha Agarwal stepped down from their management roles in January 2018 as part of a settlement with investors. Advertising executive Matt McNally joined the company as CEO six months later.
---
HIStalk Practice Musings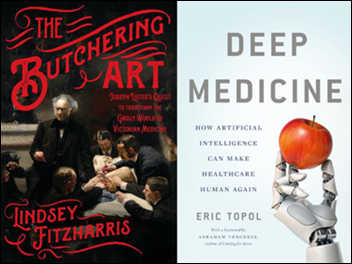 I'm not the only one thinking about what to read over the long, hazy days of summer. Forbes contributing author Robert Pearl, MD has gotten a head start on his summer reading with the seemingly contrasting works of nonfiction pictured above. "Reading them back to back," he explains, " … reveals a shocking truth: Today's medical practice bears a striking resemblance to the world of medicine two centuries ago." Despite AI's shiny promises of a doctor-less healthcare system with improved outcomes, Pearl believes today's providers share at least three traits with their Victorian predecessors – clinicians still make needless mistakes; they still don't wash their hands; and they still ignore how social factors impact health.
Given my love of history, I may add Lindsey Fitzharris' account of Victorian medicine to my reading list. I doubt I'll get around to Eric Topol's third book, which Mr. H found to be a chore to read. (You can read his full review here.) When it comes to summer reading, I'm more likely to lean towards light, fluffy, and fun a la Mary Kay Andrews.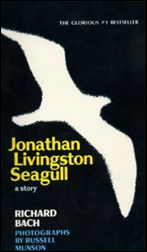 Reader comments: Hope offers up "Jonathan Livingston Seagull" by Richard Bach as a great read if you're looking to connect with nature. Published in 1970, she considers it to be "one of the most precious books I have ever read. It uses nature as an approach to encourage us to strive to soar higher and go farther. I highly recommend it!"
Do you have medically-focused works to recommend? Beach bag-worthy books? Please email me.
---
Webinars
May 21 (Tuesday) 2:00 ET. "Cloud-Based Data Management: Solving Healthcare's Provider Data Challenge." Sponsor: Information Builders. Presenters: Jeremy Kahle, manager of planning and business development, St. Luke's University Health Network; Shawn Sutherland, patient and member outcomes, Information Builders; Bill Kotraba, VP of healthcare solutions and strategies, Information Builders. Inaccurate provider data negatively impacts revenue cycle, care coordination, customer experience, and keeping information synchronized across systems and functions. SLUHN will describe how it created a single version of provider data from 17 sources, followed by a demonstration of how that data can be used in reports and geospatial analysis. Learn how Omni-HealthData Provider Master Edition provides rapid ROI in overcoming healthcare organization provider data issues.
May 30 (Thursday) 2:00 ET. "ONC Data Blocking Proposed Rule: What Health Systems Need to Know." Sponsor: Philips PHM. Presenter: Greg Fulton, industry and public policy lead, Philips. Proposed data-blocking regulations could specify fines, disincentives, and de-certification of providers who don't provide an API for patients to extract all of their data. This webinar will describe who is deploying APIs, the scope of data and third-party apps that can be used, the seven costs that do not count as a data-blocking exception, and the health system protections that don't involve using a vendor. It will also provide examples of data blocking and further exceptions.
Previous webinars are on our YouTube channel. Contact Lorre for information.
---
Acquisitions, Funding, Business, and Stock
Business process outsourcing company MiraMed merges its Anesthesia Business Consultants subsidiary with anesthesia practice management and billing vendor Medac.
---
People

Bill Conway (American Well) returns to Athenahealth as chief sales officer.

Greenway Health names Geeta Nayyar, MD (Femwell Group Health) CMO.
---
Announcements and Implementations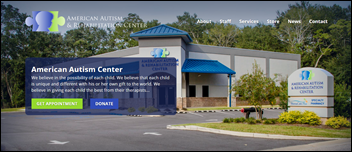 American Autism and Rehabilitation Center (AL) selects RCM software and services from Allscripts.
In Pennsylvania's Delaware Valley, HealthShare Exchange becomes the data aggregator and portal provider for physicians participating in the Greater Philadelphia Comprehensive Primary Care Plus program.
DrChrono adds educational content from HealthFeed to the patient engagement capabilities of its EHR.
---
Government and Politics
ONC will host a Trusted Exchange Framework and Common Agreement (TEFCA) Q&A webinar on May 15. Comments on ONC's second TEFCA draft are due June 17.
---
Research and Innovation
Heads up IT staffers: New data shows that sleeping just 16 minutes less disrupts cognitive skills the next work day, resulting in impaired decision making, intrusive thoughts, and higher-than-usual work-to-family conflict.
---
Other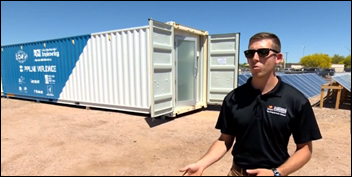 Arizona State University students work with the US Office of Naval Research to turn a shipping container into a solar-powered mobile medical practices. The mobile clinic is expected to serve 12,000 refugees in Uganda this summer.
---
Sponsor Updates
Nordic launches a video series titled "Consultants in Conference Rooms Getting Coffee."
EClinicalWorks will exhibit at ASCA 2019 May 15-17 in Nashville.
Intelligent Medical Objects will exhibit at the Netsmart Connections 2019 User Group Meeting May 12-15 in Washington, DC.
Blog Posts
---
Contacts
More news: HIStalk.
Get HIStalk Practice updates.
Contact us online.
Become a sponsor.