Top News
A state-of-industry survey of 800 independent practices finds that:
Top challenges to growth include declining reimbursements, the increasing financial responsibility of patients, and physician burnout – 75% say care delivery is being negatively impacted by the pull of administrative tasks.
70% of respondents believe integrated technology is essential to improving efficiency and profitability.
60% expect their businesses to grow, while nearly 30% predict their operations will remain static.
Tracking regulatory compliance is a challenge for practices of any age, though newer, possibly tech-savvier, businesses have reported slightly higher levels of confidence in their ability to do so.
17% will implement an EHR for the first time over the next year, while 25% are looking to switch vendors. The numbers are similar for purchasing or replacing practice management and billing software within the next 12 months.
Slightly higher percentages were recorded for implementing or switching patient engagement technologies.
---
HIStalk Practice Musings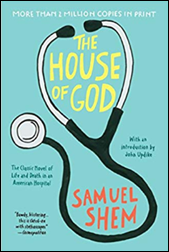 Congrats to Nancy, winner of a copy of "The Cunning Man" thanks to her quick recommendation of "The House of God," a favorite healthcare-related read. Nancy says the book features "classic, true tales from the ED." Fun fact: Samuel Shem is actually the pseudonym of psychiatrist Stephen Berman, MD who based the novel on his internship experience at BIDMC.
I'm still looking for graduation-related book recommendations. Email me with your favorite titles – given or received – that have helped you mark educational milestones.
---
Webinars
May 30 (Thursday) 2:00 ET. "ONC Data Blocking Proposed Rule: What Health Systems Need to Know." Sponsor: Philips PHM. Presenter: Greg Fulton, industry and public policy lead, Philips. Proposed data-blocking regulations could specify fines, disincentives, and de-certification of providers who don't provide an API for patients to extract all of their data. This webinar will describe who is deploying APIs, the scope of data and third-party apps that can be used, the seven costs that do not count as a data-blocking exception, and the health system protections that don't involve using a vendor. It will also provide examples of data blocking and further exceptions.
Previous webinars are on our YouTube channel. Contact Lorre for information.
---
People

Erin Page (WellCare Health Plans) joins VillageMD as president of its Texas market.
---
Announcements and Implementations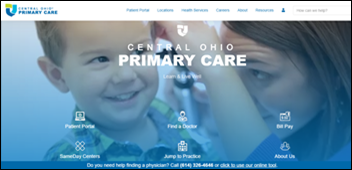 Central Ohio Primary Care will implement document management and communications software and services from Updox at 70 sites.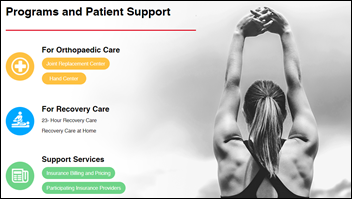 The Orthopaedic Surgery Center in Baltimore selects practice management and e-charting software from HSTpathways.
---
Government and Politics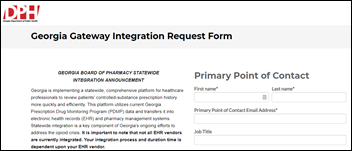 The Georgia Dept. of Public Health will use Appriss Health's PMP Gateway software to help prescribers connect to the state's PDMP via their EHRs. The department is using an opioid abuse-prevention grant from the CDC to fund adoption of the technology.
---
Other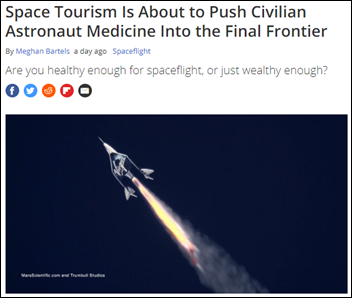 While space flight physicals aren't about about to overtake sports physicals in popularity anytime soon, this article looks at the thus-far brief history of commercial space flight and the evolving medical requisites of passengers who, more often than not, won't have NASA-approved physiques. Poor vision and lung trouble have ailed some of the seven passengers that have indulged in space tourism thus far. Researchers believe the majority of space tourists will experience suborbital flights, and will thus potentially face health issues related to anxiety, space motion sickness, loud noises, small spaces, and g-forces.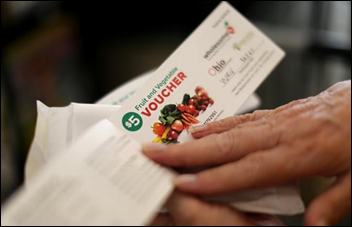 The local paper profiles the efforts of Community Health and Wellness Partners to bring fresh produce to its diabetic patients. The Ohio-based practice has partnered with nonprofit Wholesome Wave and the Ohio Dept. of Health to offer 130 patients vouchers for fruit and vegetables that can be used at local markets. The pilot program, which runs through November, is part of the FQHC's efforts to encourage lifestyle changes over medication.
---
Sponsor Updates
Blog Posts
---
Contacts
More news: HIStalk.
Get HIStalk Practice updates.
Contact us online.
Become a sponsor.