Top News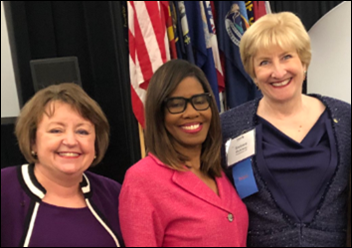 Barbara McAneny, MD (right) hands over AMA's presidential duties to Patrice Harris, MD (center) at the association's annual meeting in Chicago. Members voted allergist and immunologist Susan Bailey, MD president-elect.
---
HIStalk Practice Musings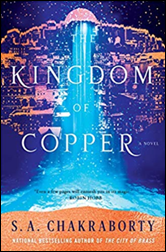 Highly recommended reading: I flew through "Kingdom of Copper," wrapping up the second book of the Daevabad trilogy by S.A. Chakraborty on the same day that I saw the new Aladdin movie. (Pure coincidence, I assure you.) If you're a fan of Ottoman and Arabian mythology and folk tales, and magical suspense that doesn't let up, this book is for you. A word of warning, though: The book is deep in details, so reading the first novel, "City of Brass," is required. I found myself flipping to the glossary several times to make sure I was keeping the various tribes of magical beings straight. The third book in the series has yet to be released.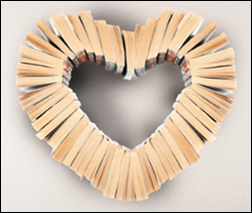 Check out this article if you need scientific evidence on the benefits of reading to compel you to visit your local library. Highlights include:
Book-lovers live two years longer than everyone else, irrespective of other factors like gender and wealth. Researchers have determined that "[d]eep reading promotes empathy and emotional intelligence – cognitive processes that can lead to greater chance of survival." This statistic makes me wonder if social determinants of health should include metrics beyond traditional literacy levels, such as access to public libraries.
Information is more easily absorbed when read from print rather than a digital screen. I am apparently among the 39% of US adults who read only print books.
Building a book collection "boosts adult literacy, numeracy, and technological problem solving."
Reading wards off brain deterioration.
Feel free to share additional reading statistics and book recommendations with me via email.
---
Webinars
None scheduled in the coming weeks. Previous webinars are on our YouTube channel. Contact Lorre for information.
---
People

Dana Fields (Ardent Health Services) joins Privia Health as SVP and chief compliance officer.
---
Announcements and Implementations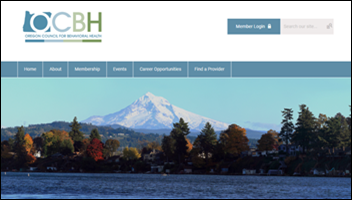 The Oregon Council for Behavioral Health will offer member organizations EnSoftek's DrCloudEHR.
---
Research and Innovation
A survey of 550 consumers finds that 57% have physicians who offer mobile apps. The same percentage say they prefer to communicate with their physicians via app rather than phone. Their top app functions include scheduling appointments, viewing lab results, and requesting prescriptions. Patients may love apps, but nearly 70% still prefer in-person visits to video consults.
---
Other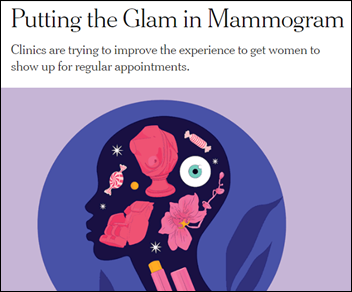 It's time for your yearly Glammogram: The New York Times looks at the lengths clinics will go to to get women in for their annual mammograms. Perks like VIP nights with chair massages and goody bags, beverage bars, and warm robes in different designs and sizes are just a few things providers are trying out to entice new patients, retain current ones, and make sure their mammography services remain profitable. Practices have also added night and weekend appointments, and online scheduling and follow-up to make sure women can access convenient care. New York City-based Pure Mammography has even opened up a clinic in a local mall and rented out a mall kiosk to attract shoppers.

In Australia, industry experts question the predatory-like lending practices of Afterpay, a "buy now, pay later" company that recently began offering short-term payment plans for medical and dental treatments. Late fees make up a fifth of the company's revenue. "We're not quite the US, where if something goes wrong you can be completely ruined," says associate professor Dan Woodman, "but we are getting to that point where we speculate a little bit in the future and hope for the best. Paying off your medication or radiology didn't used to be a thing. Now it is."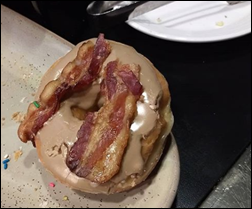 The AMA's meeting is in full swing in Chicago. Aside from the normal presentations, elections, and networking – plus a "Medicare for All" protest rally outside of the venue and tweet-worthy bacon doughnuts – not much else seems to be going on. CMS Administrator Seema Verma is set to make an appearance later today.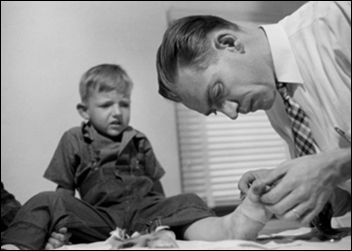 Primary care physician Audrey Provenzano, MD compares the EHR-less days of the "Country Doctor" with her average patient encounter, which is typically short on time and personal interaction. While admitting that EHRs are indispensable, she says:
"I cannot look at "Country Doctor" without a searing sense of loss for our profession. In each image I see that ineffable moment of connection in which a caregiver is wholly focused on a patient's concern. I long to establish that connection with each of my patients, whether we are discussing a new tumor or a fleeting rash. But so often, I am running late, the patient needs orders placed, and the screen pulls me away."
---
Sponsor Updates
Intelligent Medical Objects holds a grand opening ceremony for its new headquarters in Rosemont, IL.
Blog Posts
---
Contacts
More news: HIStalk.
Get HIStalk Practice updates.
Contact us online.
Become a sponsor.