Top News
ChartSpan Medical Technologies raises $15 million in a Series A round led by Blue Heron Capital. The company, which has raised $37 million since opening seven years ago, specializes in chronic care management programs and CMS compliance services.
---
HIStalk Practice Musings
Don't miss Mr. H's review of "The 10 Principles of a Love Based Culture" by health IT heavyweights Ivo Nelson and Dana Sellers. He's not fond of the title, but I imagine it might sell well in the business world around Valentine's Day.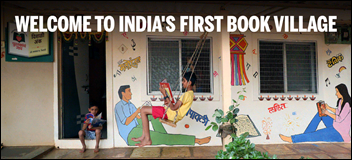 Y'all know I love a good library story: The town of Bhilar in India has become a tourist destination for book-lovers thanks to the 25 families who have turned their homes into libraries. Thirty thousand books provided by the government and villager donations have been spread among the homes according to subject and genre. Visitors, which have jumped from a few hundred to several thousand since the project launched two years ago, are welcome to come in and read to their hearts' content.
---
Webinars
None scheduled in the coming weeks. Previous webinars are on our YouTube channel. Contact Lorre for more information.
---
People

David Justus (Avetta) joins Kareo as CFO.
---
Announcements and Implementations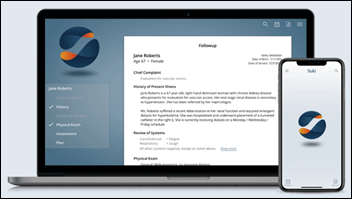 Ob/Gyn practice management company Unified Physician Management will offer its providers Suki's digital assistant to help with clinical documentation and EHR integration.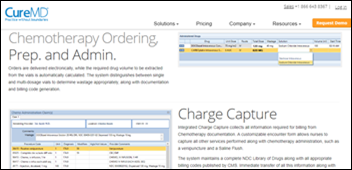 CureMD adds chemotherapy order templates from the National Comprehensive Cancer Network to its EHR for oncologists.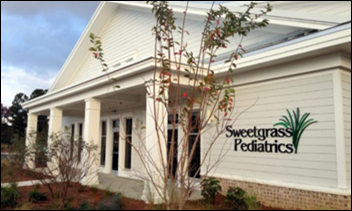 Sweetgrass Pediatrics in South Carolina implements patient-to-practice text messaging capabilities from Rhinogram.
---
Government and Politics
The New Jersey Innovation Institute will spearhead the state's Promoting Interoperability for New Jersey Substance Use Disorder Providers initiative, which will use a $6 million grant to help substance use disorder providers transition to EHRs.
---
Telemedicine

Workplace clinic company Concentra expands use of its telemedicine software to Iowa, Minnesota, Nebraska, and Vermont.
A Michigan Medicine study of 48 adults determines that cognitive behavioral therapy for insomnia delivered by telemedicine is just as effective as in-person care for improving sleep outcomes.
---
Other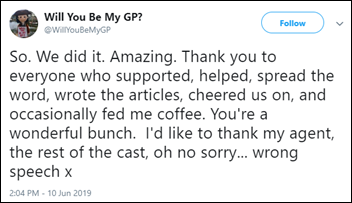 Patients in the Cornish village of Megavissey are no doubt breathing a sigh of relief after a #WillYouBeMyGP social media campaign goes viral and helps to save their local clinic from closing. Lone provider Katherine James was going to call it quits after deciding she could no longer handle the practice's 5,300 patients on her own. The campaign helped raise awareness of her plight, catching the attention of local government officials, NHS England, and other local practitioners, some of whom have agreed to sign on as staff.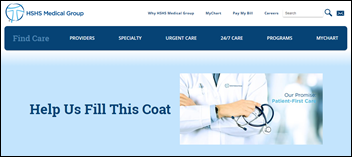 In other physician recruitment news, HSHS Medical Group in Illinois has taken the unusual (I assume) step of offering patients a $10,000 referral fee if they recommend a physician who ends up becoming employed at the practice.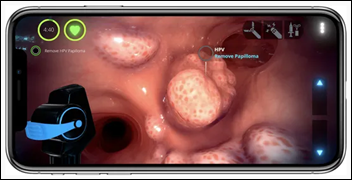 USA Today profiles Level Ex, a video game company that has developed a series of games for healthcare professionals. The company has created four free games so far – Airway Ex for anesthesiologists, Gastro Ex for gastroenterologists, Pulm Ex for pulmonologists, and Cardio Ex for cardiologists. The games are based on real cases submitted by physicians, and can help players earn CMEs. Star Wars fans might find it fun to learn that Level Ex founder and CEO Sam Glassenberg got his start at LucasArts developing Star Wars video games.
---
Sponsor Updates
Blog Posts
---
Contacts
More news: HIStalk.
Get HIStalk Practice updates.
Contact us online.
Become a sponsor.