Top News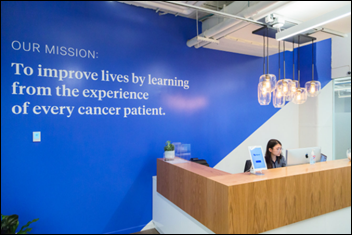 Oncology EHR and research company Flatiron Health will nearly double its Manhattan office space and add 200 jobs by the end of the year, bringing its total head count to 1,000. The company relocated to its current SoHo office space last summer to accommodate company growth. It also has an office in San Francisco.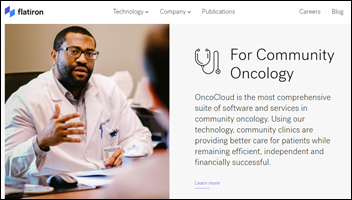 Drug maker Roche acquired the company in early 2018 for nearly $2 billion.
---
Webinars
July 25 (Thursday) 2:00 ET. "Meeting patient needs across the continuum of care." Sponsor: Philips Population Health Management. Presenters: Cindy Gaines, chief nursing officer, Philips Population Health Management; Cynthia Burghard, research director of value-based healthcare IT transformation strategies, IDC. Traditional care management approaches are not sufficient to deliver value-based healthcare. Supplementing EHRs with advanced PHM technology and a scalable care management approach gives health systems proactive and longitudinal insights that optimize scarce resources in meeting the needs of multiple types of patients. This webinar will address the key characteristics of a digital platform for value-based care management, cover the planning and deployment of a scalable care management strategy, and review patient experience scenarios for CHF and diabetes.
Previous webinars are on our YouTube channel. Contact Lorre for information.
---
Acquisitions, Funding, Business, and Stock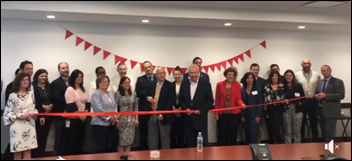 ENT and Allergy Associates holds a ribbon-cutting for its new 40,000-square foot headquarters in Tarrytown, NY. The new HQ will employ 300 and house all the back-office functions of the practice, which employs 208 physicians across 43 offices in New York and New Jersey. CEO Robert Glazer says the new facility was a necessary step to better enabling its physicians to focus on caring for their patients, rather than on administrative tasks.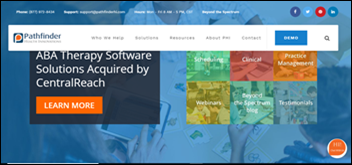 Applied behavior analysis EHR and practice management vendor CentralReach acquires competitor Pathfinder Health Innovations. CentralReach has been on a bit of buying spree over the last year, acquiring Chartlytics in May and Bronco Billing last December.
---
People

The Massachusetts Medical Society elects Ob/Gyn Maryanne Bombaugh, MD president.


Elligo Health Research names Brandon Cormier chief commercial officer and Jody Case VP of healthcare partnerships.
---
Announcements and Implementations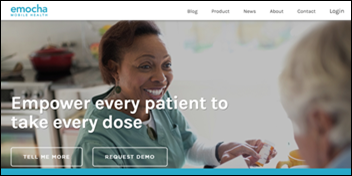 The Kings County Department of Public Health in Hanford, CA will offer tuberculosis patients access to Emocha Health's medication management app.
NextGen implementation and consulting firm Topaz Information Solutions will offer patient engagement solutions from True Mobile Health to its customers.
RxNT will offer PDMP access to its EHR and practice management customers through an integration with Appriss Health's PMP Gateway software.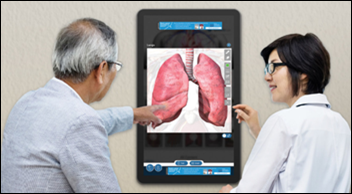 PatientPoint adds resources from the the National Comprehensive Cancer Network to its digital waiting and exam room screens.
In Denver, Jade Recovery treatment center will offer Weconnect Health Management's behavioral health app to help its patients maintain treatment regimens post-discharge.
---
Other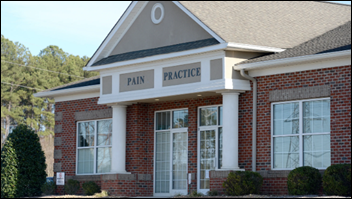 PainMD patients are left in limbo after the pain management company closes all of its clinics, declares bankruptcy, and reveals that it no longer has access to patient medical records, which ended up being stored in boxes in several storage units. (The storage unit manager contends he does not legally have the right to open the units.) The pain clinic's bankruptcy was brought on by a federal and state lawsuit that accused the company of unnecessarily injecting patients and then mislabeling the injections so that it could bill Medicare and Medicaid.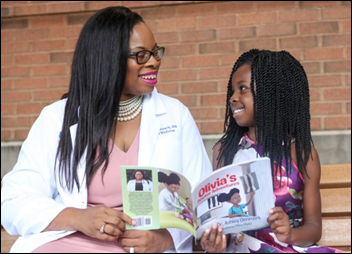 Family physician Ashley Denmark, DO publishes "Olivia's Doctor Adventures" to inspire underprivileged youth in her community. Denmark, who works as a family physician at BJC Medical Group in St. Louis is in the process of launching Doctor Boxes, a subscription box service that includes the book and STEM-related activities.
---
Sponsor Updates
EClinicalWorks will exhibit at the California Primary Care Association Region IX Clinical Excellence Conference through June 25 in Newport Beach, CA.
Nordic releases a new podcast, "How Managed Services can support your EHR extension partners."
Blog Posts
---
Contacts
More news: HIStalk.
Get HIStalk Practice updates.
Contact us online.
Become a sponsor.