Top News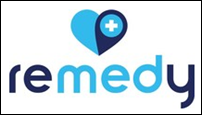 Remedy, an on-demand urgent and primary care company that caters to consumers and employers, raises $10 million in a Series A financing round led by Santé Ventures.
---
HIStalk Practice Musings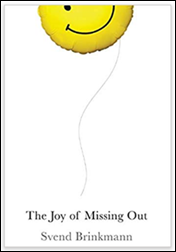 HIStalk Practice won't publish next week, as I'll be off the grid and deep in the wilds of West Georgia. It's become an annual summertime experience that I share with a few dozen other adults. While my schedule won't necessarily be a relaxing one, it will be nice to be away from screens and the pull of digital correspondence.
An interview with Danish philosopher and author Svend Brinkmann caught my eye as I was contemplating the week ahead. His latest book, "The Joy of Missing Out," delves into our consumerist society's social media-fueled need to always be on the hunt for the next greatest experience – all to the detriment of the experiences we could be having in the present moment. He even links it to one of my favorite past times:
"I … think things like reading a novel or dwelling on the past can be genuinely useful. It's about ritualizing your life, developing habits and routines that will make it much easier to focus and to miss out on all the noise and all the distractions.

"This ancient art of reading, of getting immersed in a book, is very disciplining. Many people have lost the ability to sit for hours and read a book. They constantly become distracted and want to check their smartphones. I do that as well. But practicing these routines are small steps we can take to learn to live within a culture that is constantly pulling us in a million different directions."
---
Webinars
July 18 (Thursday) 2:00 ET. "Healthcare's Digital Front Door: Modernizing Medicine's Mobile-First Strategies That Are Winning Patient Engagement." Sponsor: Relatient. Presenters: Michele Perry, CEO, Relatient; Michael Rivers, MD, director of EMA Ophthalmology, Modernizing Medicine. Providers are understandably focused on how to make the most of the 5-8 minutes they have on average with a patient during an exam, but what happens between appointments also plays a significant role in the overall health of patients. Modernizing Medicine is driving high patient engagement with best practice, mobile-first strategies. This webinar will describe patient engagement and the challenges in delivering it, how consumerism is changing healthcare, and how to get started and navigate the patient engagement marketplace.
July 25 (Thursday) 2:00 ET. "Meeting patient needs across the continuum of care." Sponsor: Philips Population Health Management. Presenters: Cindy Gaines, chief nursing officer, Philips Population Health Management; Cynthia Burghard, research director of value-based healthcare IT transformation strategies, IDC. Traditional care management approaches are not sufficient to deliver value-based healthcare. Supplementing EHRs with advanced PHM technology and a scalable care management approach gives health systems proactive and longitudinal insights that optimize scarce resources in meeting the needs of multiple types of patients. This webinar will address the key characteristics of a digital platform for value-based care management, cover the planning and deployment of a scalable care management strategy, and review patient experience scenarios for CHF and diabetes.
Previous webinars are on our YouTube channel. Contact Lorre for information.
---
Acquisitions, Funding, Business, and Stock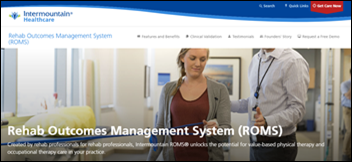 Occupational, speech and physical therapy software vendor Clinicient acquires Intermountain Healthcare's quality improvement software for physical therapy. Clinicient will incorporate the Rehab Outcomes Management System with its Keet Health mobile patient engagement technology.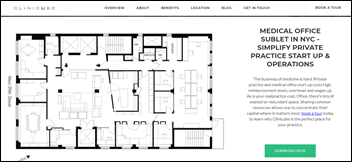 Medical co-working space company Clinicube opens its second shared office in New York City. The company bills itself as a physician practice accelerator for millenial doctors who want to start their own practices without incurring crushing financial burden right out of med school. I've come across several of these WeWork-type companies opening for MDs, but none that delve into what it's actually like to practice (or be cared for) in one. Email me if you have a story to share.
---
People



Digital patient education company Health Monitor Network names Paul Wituschek (Icon) chief commercial officer, Joseph DiCarlo (Westmed Practice Partners) chief people officer, and David Zuern (Benjamin Moore) SVP of operations.
---
Announcements and Implementations
Tablet-based EHR vendor DrChrono will offer Jamf's Apple device management service to end users for quick and easy loading of the company's and its partners' apps across office devices.
PracticeSuite offers EHR and practice management customers access to chronic care management reporting capabilities from One Healthcare Solutions.
NextGen reseller TSI Healthcare works with Articularis Rheumatology Network to develop a rheumatoid arthritis clinical decision support pathway for EHR workflows.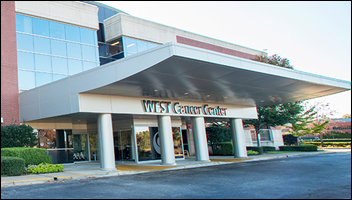 West Cancer Center and Research Institute implements Flatiron Health's RCM software and services across its 13 clinics in 13 clinic sites in Arkansas, Mississippi, and Tennessee.
---
Contacts
More news: HIStalk.
Get HIStalk Practice updates.
Contact us online.
Become a sponsor.