Top News
Cancer-focused social network Belong.Life raises $14 million in a funding round led by Iqvia, which was formed in 2016 through the merger of IMS Health and Quintiles. The app-based startup will use the financing to advance patient engagement software for a variety of conditions launched in May.
---
HIStalk Practice Musings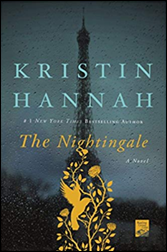 Thanks to Amy for reminding me about "The Nightingale" by Kristin Hannah. The novel tells the story of two very different sisters who survive the German occupation of France during World War II. I couldn't put it down, though parts of it were hard to get through. I'm sure I haven't been the only one to shed a tear or two by book's end.
Please keep your book recommendations coming! Email me with your guilty summer pleasures.
---
Webinars
July 18 (Thursday) 2:00 ET. "Healthcare's Digital Front Door: Modernizing Medicine's Mobile-First Strategies That Are Winning Patient Engagement." Sponsor: Relatient. Presenters: Michele Perry, CEO, Relatient; Michael Rivers, MD, director of EMA Ophthalmology, Modernizing Medicine. Providers are understandably focused on how to make the most of the 5-8 minutes they have on average with a patient during an exam, but what happens between appointments also plays a significant role in the overall health of patients. Modernizing Medicine is driving high patient engagement with best practice, mobile-first strategies. This webinar will describe patient engagement and the challenges in delivering it, how consumerism is changing healthcare, and how to get started and navigate the patient engagement marketplace.
July 25 (Thursday) 2:00 ET. "Meeting patient needs across the continuum of care." Sponsor: Philips Population Health Management. Presenters: Cindy Gaines, chief nursing officer, Philips Population Health Management; Cynthia Burghard, research director of value-based healthcare IT transformation strategies, IDC. Traditional care management approaches are not sufficient to deliver value-based healthcare. Supplementing EHRs with advanced PHM technology and a scalable care management approach gives health systems proactive and longitudinal insights that optimize scarce resources in meeting the needs of multiple types of patients. This webinar will address the key characteristics of a digital platform for value-based care management, cover the planning and deployment of a scalable care management strategy, and review patient experience scenarios for CHF and diabetes.
Previous webinars are on our YouTube channel. Contact Lorre for information.
---
Acquisitions, Funding, Business, and Stock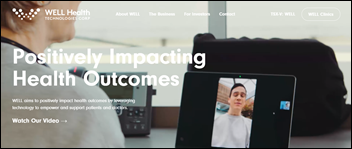 Bloomberg profiles Well Health Technologies, a Vancouver-based startup focused on dominating Canada's ailing primary care market. The company has focused on acquiring clinics and EHR vendors, including KAI Innovations and NerdEMR Services. It seems to have hopes of building a national chain of practices that surpasses Canada's largest, which only has 34. In addition to offering its physicians EHR technology, it plans to roll out telemedicine services in the near future.
---
Announcements and Implementations

Innovaccer launches an ACO solution that helps member providers aggregate, analyze, and act on population health data from various sources across their networks.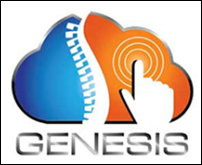 Genesis Chiropractic Software announces GA of the XDocs EHR.

Specialty EHR and practice management vendor WRS Health develops an EHR for Ob/Gyns.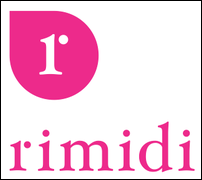 Rimidi adds a cardiovascular disease view to its chronic disease management software, which also helps providers aggregate and act on data associated with diabetes, heart failure, and nonalcoholic fatty liver.
Nextech adds RCM capabilities from Health IPass to its EHR and practice management software for specialty physician practices.
---
People

Brian Boyd (SAP Fieldglass) joins Modernizing Medicine as chief revenue officer.
---
Telemedicine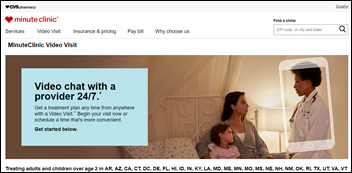 CVS Health expands access to MinuteClinic virtual visits to eight additional states. Launched last August in 18 states, the telemedicine service is powered by Teladoc.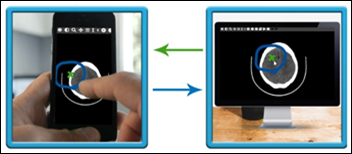 HNC Virtual Solutions develops a device-agnostic application that enables providers to view, edit, share, and consult on radiology images.
Senator Jacky Rosen (D-NV) awards $226,348 from the USDA's Distance Learning and Telemedicine program to two counties that will invest the funds in telemedicine efforts to combat opioid abuse.
---
Sponsor Updates
AdvancedMD publishes a new e-guide, "Untangling Large Group Techno-Spaghetti."
Blog Posts
---
Contacts
More news: HIStalk.
Get HIStalk Practice updates.
Contact us online.
Become a sponsor.