Top News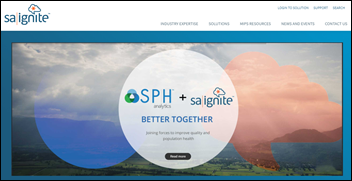 SPH Analytics will merge MIPS software and consulting company SA Ignite with its population health business.


SA Ignite VP Matt Fusan will become GM of population health at SPH Analytics. SA Ignite founder and CEO Tom Lee will move into an advisory role.
---
HIStalk Practice Musings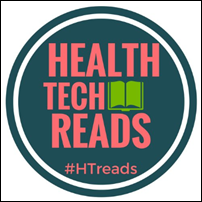 I've been meaning to mention the weekly #HTreads tweet chat for some time now. The chats are a sort of online book club, focusing on books that are typically related to business or professional and personal development. They are held every Tuesday at 9pm ET. Check out the hashtag and @HealthTechReads account for more info.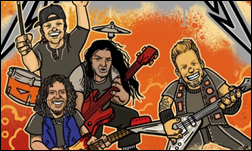 Fun: Just in time for Christmas, Metallica will publish a children's book titled, ""The ABCs of Metallica," with proceeds going to their All Within My Hands charity.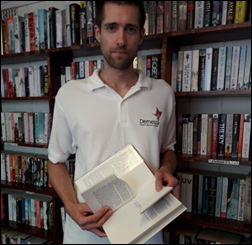 Not-so-fun: A serial book vandal seems to be on the loose in England. Officials in Kent say the "Herne Bay Book Ripper" has been ripping pages and putting books back on the shelves at the local library and charity shop. They believe 120 books have been damaged by the vandal over a six-month period.
---
Webinars
July 18 (Thursday) 2:00 ET. "Healthcare's Digital Front Door: Modernizing Medicine's Mobile-First Strategies That Are Winning Patient Engagement." Sponsor: Relatient. Presenters: Michele Perry, CEO, Relatient; Michael Rivers, MD, director of EMA Ophthalmology, Modernizing Medicine. Providers are understandably focused on how to make the most of the 5-8 minutes they have on average with a patient during an exam, but what happens between appointments also plays a significant role in the overall health of patients. Modernizing Medicine is driving high patient engagement with best practice, mobile-first strategies. This webinar will describe patient engagement and the challenges in delivering it, how consumerism is changing healthcare, and how to get started and navigate the patient engagement marketplace.
July 25 (Thursday) 2:00 ET. "Meeting patient needs across the continuum of care." Sponsor: Philips Population Health Management. Presenters: Cindy Gaines, chief nursing officer, Philips Population Health Management; Cynthia Burghard, research director of value-based healthcare IT transformation strategies, IDC. Traditional care management approaches are not sufficient to deliver value-based healthcare. Supplementing EHRs with advanced PHM technology and a scalable care management approach gives health systems proactive and longitudinal insights that optimize scarce resources in meeting the needs of multiple types of patients. This webinar will address the key characteristics of a digital platform for value-based care management, cover the planning and deployment of a scalable care management strategy, and review patient experience scenarios for CHF and diabetes.
Previous webinars are on our YouTube channel. Contact Lorre for information.
---
Acquisitions, Funding, Business, and Stock

PE Hub reports that primary care management company VillageMD is seeking $150 million in funding. The Chicago-based company has raised nearly $120 million since launching in 2013. It no doubt wants to expand beyond the 10 markets it serves, including adding more clinics to its partnership with Walgreens. It's set to open five primary care clinics next to the retail pharmacy in Houston by the end of this year.
Health IT reseller Microwize Technology begins offering Aprima EHR and practice management software from EMDs.
---
Announcements and Implementations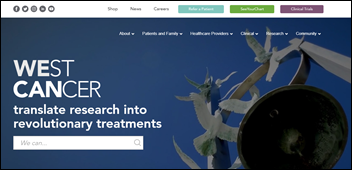 West Cancer Center & Research Institute implements interactive digital patient education tools from PatientPoint at its 13 facilities in Arkansas, Mississippi, and Tennessee.
---
People

Federal health IT vendor A-Tek hires Ted Schmitt (Salient CRGT) as VP and account manager.
---
Telemedicine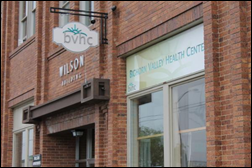 Bighorn Valley Health Center in Montana will use a $188,000 USDA grant to purchase telemedicine software and supplies that it will use to help patients with opioid addictions. CEO David Mark say the clinic's new virtual capabilities will be game-changing for patients across the state's frontier towns.
---
Other

In New York, Adirondacks ACO notifies 25,000 patients of a March data breach that may have exposed PHI found in a spreadsheet related to a population health analysis. The ACO handles analytics for several area hospitals and the Hudson Headwaters Health Network.
---
Sponsor Updates
EClinicalWorks publishes a podcast titled "Interoperability: The Key to Complete Patient Information."
Blog Posts
---
Contacts
More news: HIStalk.
Get HIStalk Practice updates.
Contact us online.
Become a sponsor.