Top News
Long Beach, CA-based Agilon Health is reportedly considering an IPO. The company offers primary care practices value-based care transformation services that include proprietary technology and analytics.
---
Webinars
July 18 (Thursday) 2:00 ET. "Healthcare's Digital Front Door: Modernizing Medicine's Mobile-First Strategies That Are Winning Patient Engagement." Sponsor: Relatient. Presenters: Michele Perry, CEO, Relatient; Michael Rivers, MD, director of EMA Ophthalmology, Modernizing Medicine. Providers are understandably focused on how to make the most of the 5-8 minutes they have on average with a patient during an exam, but what happens between appointments also plays a significant role in the overall health of patients. Modernizing Medicine is driving high patient engagement with best practice, mobile-first strategies. This webinar will describe patient engagement and the challenges in delivering it, how consumerism is changing healthcare, and how to get started and navigate the patient engagement marketplace.
July 25 (Thursday) 2:00 ET. "Meeting patient needs across the continuum of care." Sponsor: Philips Population Health Management. Presenters: Cindy Gaines, chief nursing officer, Philips Population Health Management; Cynthia Burghard, research director of value-based healthcare IT transformation strategies, IDC. Traditional care management approaches are not sufficient to deliver value-based healthcare. Supplementing EHRs with advanced PHM technology and a scalable care management approach gives health systems proactive and longitudinal insights that optimize scarce resources in meeting the needs of multiple types of patients. This webinar will address the key characteristics of a digital platform for value-based care management, cover the planning and deployment of a scalable care management strategy, and review patient experience scenarios for CHF and diabetes.
July 31 (Wednesday) 1:00 ET. "Modern Imaging Technology for the Enterprise: Mercy's Approach That Improved Imaging Cost, Speed, Capacity, and Care Quality." Sponsor: Mercy Technology Services. Presenter: Jim Best, executive health IT consultant, Mercy Technology Services. Enterprise imaging has become as critical as EHRs for transforming patient care, but many health systems are struggling with the limitations and costs of dated, disconnected PACS even as imaging volumes grow and radiologists report increasing levels of burnout. Radiologists at Mercy were frustrated by its nine disparate PACS, which required them to toggle between workstations, deal with slowdowns and poor reliability, and work around the inability to see the complete set of a patient's prior images, even as demands for quick turnaround increased. In this webinar, MTS — the technical backbone of Mercy — will describe the lessons they learned in moving to a new best-of-breed PACS platform that increased radiology efficiency by 30%, with the next phase being to take advantage of new capabilities by eliminating third-party reading services and distributing workload across radiology departments to improve efficiency, capacity, and timely patient care.
Previous webinars are on our YouTube channel. Contact Lorre for information.
---
Acquisitions, Funding, Business, and Stock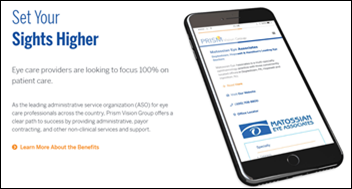 Specialty retina practice NJRetina launches Prism Vision Group, an ophthalmology-focused practice management company. NJRetina founding partner Steven Madreperla, MD will head up the new business.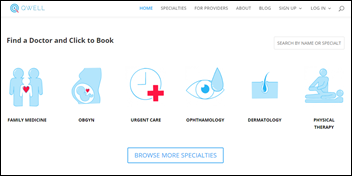 Bertie Bregman, MD and Rachel Bregman, MD – the husband and wife team at Westside Family Medicine in New York City – launch Qwell, an online appointment booking and social networking site.
Medical screening device distributor PreCheck Health Services acquires practice management and billing company JAS Consulting and its sister business, CPD Integrated Health Care, which operates seven behavioral health and primary care clinics in Texas and Oklahoma.
---
Announcements and Implementations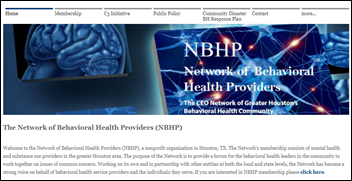 The Network of Behavioral Health Providers (TX) selects ClientTrack Community Care Coordination software from Eccovia Solutions. The technology will be used as part of a two-year pilot project that will deliver medical, behavioral, and social services to 300 mental health patients.
Stanly County Imaging (NC) selects RCM and MIPS compliance services from Healthcare Administrative Partners.
NextGen integrates Appriss Health's prescription monitoring and tracking analytics into its Office EHR and practice management software.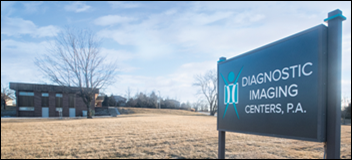 Diagnostic Imaging Centers implements patient engagement software including online scheduling, appointment reminders, and digital registration capabilities from OpenDoctor across its eight locations in Kansas and Missouri.
---
Telemedicine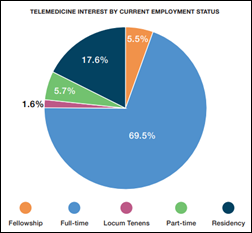 A report from Doximity finds physician interest in telemedicine opportunities has grown 20% each year over the last several years, and that the number of MDs who list telemedicine as a job skill has doubled since 2015. Women were more interested in such jobs than men, though men were more interested in locum tenens opportunities.
---
Other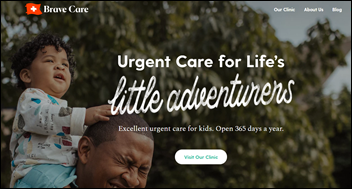 Tech Crunch profiles Brave Care, a pediatric urgent care clinic in Portland started earlier this year by pediatrician Corey Fish, MD and tech entrepreneur Darius Monsef, the father of several of of Fish's patients. The clinic, which has raised $1.5 million and is participating in Y Combinator, is working to develop a triage app for parents and may eventually look at adopting telemedicine.
---
Contacts
More news: HIStalk.
Get HIStalk Practice updates.
Contact us online.
Become a sponsor.