Top News
Women's health and fertility care company Kindbody brings it pop-up mobile clinics to San Francisco and opens a clinic within Carbon Health's primary and urgent care practice while its stand-alone clinic is being prepared for opening later this year.
Kindbody also has a presence in New York City, and will eventually expand its brick-and-mortar operation to Los Angeles. It has raised nearly $22 million since launching last August. Its proprietary KindEMR was likely built off the IVFqc cloud- based EHR and billing software it acquired from Althea Science around the same time.
---
HIStalk Practice Musings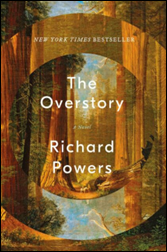 "The Overstory" by Richard Powers was recommended to me this morning. Wikipedia describes it as the story of "nine Americans whose unique life experiences with trees bring them together to address the destruction of forests." If you like your descriptions a little more high brow, the Library Journal adds that it's a "a deep meditation on the irreparable psychic damage that manifests in our unmitigated separation from nature." Make of that what you will.
Powers supposedly wrote the book after seeing giant redwoods for the first time, which makes me wonder: Do you have a favorite book inspired by nature? "Cold Sassy Tree" by Olive Ann Burns is the only book in my library that comes close. Email me with your favorites and I'll be sure to share.
---
Webinars
July 31 (Wednesday) 1:00 ET. "Modern Imaging Technology for the Enterprise: Mercy's Approach That Improved Imaging Cost, Speed, Capacity, and Care Quality." Sponsor: Mercy Technology Services. Presenter: Jim Best, executive health IT consultant, Mercy Technology Services. Enterprise imaging has become as critical as EHRs for transforming patient care, but many health systems are struggling with the limitations and costs of dated, disconnected PACS even as imaging volumes grow and radiologists report increasing levels of burnout. Radiologists at Mercy were frustrated by its nine disparate PACS, which required them to toggle between workstations, deal with slowdowns and poor reliability, and work around the inability to see the complete set of a patient's prior images, even as demands for quick turnaround increased. In this webinar, MTS — the technical backbone of Mercy — will describe the lessons they learned in moving to a new best-of-breed PACS platform that increased radiology efficiency by 30%, with the next phase being to take advantage of new capabilities by eliminating third-party reading services and distributing workload across radiology departments to improve efficiency, capacity, and timely patient care.
Previous webinars are on our YouTube channel. Contact Lorre for information.
---
Acquisitions, Funding, Business, and Stock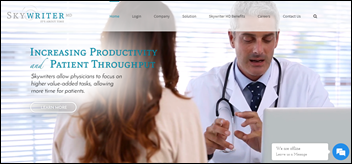 Denver-based virtual scribe vendor Skywriter MD will open a second office in College Station, TX by the end of next year. CEO Tracy Rue expects to hire 200 employees to staff the new location, largely drawing from the area's medical students at Blinn College and Texas A&M.
Beacon Orthopaedics and Sports Medicine in Ohio partners with private equity firm Revelstoke Capital Partners to launch a national managed services organization.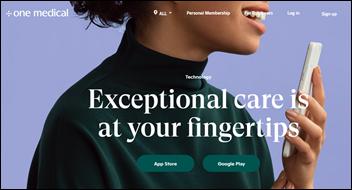 CNBC reports that membership-based primary care company One Medical's valuation has increased to $2 billion. The company, which also offers an employer service line, has raised $400 million since opening in 2007. Headquartered in San Francisco, it now has 72 clinics in seven states, and has partnered with health systems in several markets. The company has developed its own EHR and patient app, and offers online appointment scheduling and video consults.
---
Announcements and Implementations
BetterPT adds interoperability functionality from Kno2 to its inbound patient management software, giving physical therapists and physician referrers a more seamless way to share patient data.

Simple Interact announces GA of digital informed consent forms that automatically upload to the EHR.
MyOutcomes develops an open source version of its behavioral health measures software.
---
Government and Politics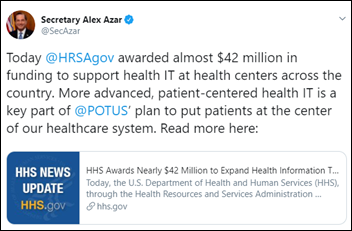 HHS awards $42 million to 49 Health Center Controlled Networks, which in turn will funnel that funding to 1,182 FQHCs to assist them in adding or upgrading health IT. OCHIN, the largest HCCN in the US, will use its $8 million to help facilities within its network improve care coordination; reduce provider burden; and increase connectivity to state immunizations registries, prescription drug monitoring programs, and HIEs.
---
Telemedicine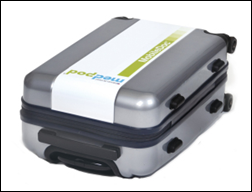 Henry Schein Medical introduces an updated version of its MedPod MobileDoc telemedicine equipment. New features include integration with Uber Health, giving physicians the ability to book their patients rides to and from appointments, or more acute care settings.
Physicians in Florida cry foul over licensing and registration fees associated with the state's new telemedicine laws. Out-of-state physicians who want to virtually care for Florida patients don't have to pay any registration fees, while in-state MDs must pay a $350 application fee and initial $355 licensing fee. Governor Ron DeSantis vetoed legislation that would have required out-of-state physicians to at least pay a $150 registration fee, saying they would have undercut efforts to curb healthcare spending.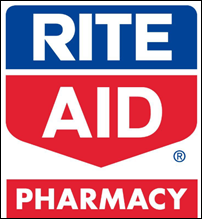 Rite Aid will use software from InTouch Health to launch kiosk-based telemedicine services at a handful of RediClinics within its retail pharmacies.
Ohio Governor Mike DeWine passes legislation requiring payers to reimburse providers for telemedicine visits.
---
Other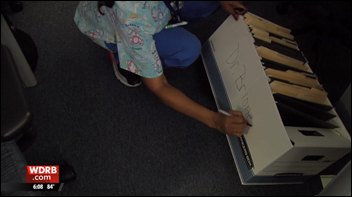 Park DuValle Community Health Center (KY) pays hackers $70,000 to unlock medical records that have been held ransom since June 7. Its appointment scheduling system has also been affected, and so patients are being seen on only a walk-in basis. The health center has been the victim of ransomware attacks twice since April. It did not pay the requested ransom after the first attack, instead electing to rebuild its records from backups. CEO Elizabeth Ann Hagan-Grigsby says the center has spent about $1 million on recovery efforts over the last three months.
---
Sponsor Updates
EClinicalWorks will exhibit at the CHCAMS 32nd Annual Conference July 30-August 2 in Biloxi, MS.
Blog Posts
---
Contacts
More news: HIStalk.
Get HIStalk Practice updates.
Contact us online.
Become a sponsor.