Top News
This JAMA editorial highlights the fine line pediatricians must walk when engaging in portal messaging with parents. The physician authors point out that in one large group practice, the average pediatrician responds to 10 portal messages a day – none of which are eligible for reimbursement and all of which likely add to administrative burden and burnout. Additional challenges include managing patient expectations when it comes to response times, and taking the right tone so responses aren't misconstrued. The authors recommend that physicians:
Develop standards and establish expectations for what constitutes a reasonable period between a parent's message and a physician's reply.
Create guidelines for parents about what types of concerns are appropriate for a message as opposed to a telephone, video, or office appointment, and how quickly parents should expect a response.
In a group practice setting, develop templates to enhance the consistency of written instructions.
Create electronic in-basket coverage structures and cohesive expectations for how thoroughly covering clinicians should address issues.
Train other clinicians to be part of a team that addresses portal messages from parents.
---
HIStalk Practice Musings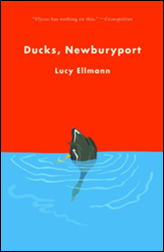 Pure literary torture: The Booker Prize includes Lucy Ellman's "Ducks, Newburyport" in its list of finalists. The book is actually a single sentence that runs over 1,000 pages. Just typing that reminds me of the pain I felt trying to get through "Moll Flanders" in high school. Chapters, not to mention full stops, were created for a reason!
---
Webinars
None scheduled in the coming weeks. Previous webinars are on our YouTube channel. Contact Lorre for information.
---
Announcements and Implementations
BetterPT incorporates patient engagement and telemedicine tools from BlueJay Mobile Health into its patient app, which features provider search and appointment scheduling capabilities.
---
People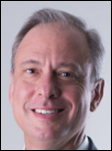 Patient check-in company Clearwave names Mike Lamb (SimplyWell) CEO.

Shailendra Sharma (Nuance) joins Precision Point Specialty Analytics as president.
---
Other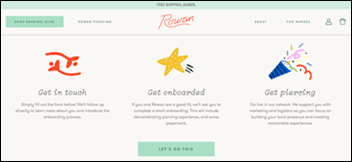 They're coming for you, Claire's: Rowan launches at-home ear-piercing services in New York and Connecticut, cutting out the mall middleman and ensuring the blood-drawing rite-of-passage is done by a licensed nurse. The company's real bread and butter will come from its subscription service, which offers monthly boxes of earrings and tween-friendly trinkets. Founder Louisa Schneider says RNs will be key to the company's success: "We found that nurses were very interested in an opportunity to earn another stream of income that did not involve things like end-of-life care or home care. This is typically a fun experience for them. It's a celebration."
This article about medical students serving on the Little League World Series medical team reminds me how much I've enjoyed reading about Dr. Jayne's adventures at the World Scouting Jamboree. I'd love to hear from any readers that may have served in similar capacities at large gatherings like these. Any Olympic or Paralympic clinicians out there? Email me with your anecdotes.
---
Sponsor Updates
AdvancedMD will exhibit at APA2019 August 8-11 in Chicago.
Culbert Healthcare Solutions will exhibit at West Coast CORE August 7-9 in Salt Lake City.
LightSpeed Technology Group achieves SOC 1 and SOC 2 Type 2 attestation.
Blog Posts
---
Contacts
More news: HIStalk.
Get HIStalk Practice updates.
Contact us online.
Become a sponsor.