Top News

Ambulatory health IT reseller and consulting company DAS Health acquires the WRT collection of companies, which includes WRT Specialties, Easy PC Solutions, EasyMed Billing, and Systech Solutions. It's the company's fifth acquisition in the last year.
---
Webinars
None scheduled in the coming weeks. Previous webinars are on our YouTube channel. Contact Lorre for information.
Check out the recording of last week's webinar from Mercy Technology Services titled "Modern Imaging Technology for the Enterprise: Improve Imaging Cost, Speed, Capacity and Care Quality." Mr. H called it "among the best ever."
---
Acquisitions, Funding, Business, and Stock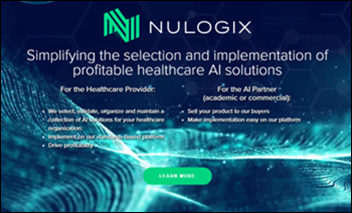 Imaging center and software company RadNet uses assets from newly acquired Nulogix to launch a division focused on developing, acquiring, and investing in AI technologies that better enable image interpretation and radiology business processes.
---
Announcements and Implementations
DirectTrust announces that more than 1 billion messages have been sent and received using its secure messaging system since it began tracking transmissions in 2014. The milestone follows last week's news that the nonprofit is developing a standard for secure instant healthcare messaging.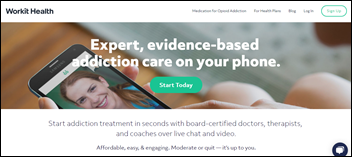 Workit Health, an addiction care company that offers its programs and services through telemedicine, will open a brick-and-mortar clinic in Kern County, CA. It received grant funding last month from the Center at Sierra Health Foundation to expand its services in California, and start pilot projects with emergency departments in certain counties.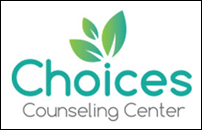 Choices Counseling Center (OR) selects EnSoftek's behavioral health-focused DrCloudEHR.
---
Government and Politics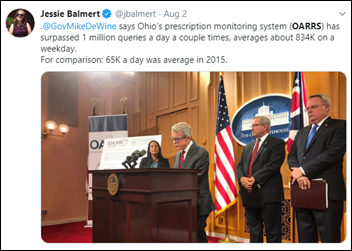 Ohio Governor Mike DeWine announces that the state's PDMP has reached record utilization levels, recently surpassing 1 million daily queries on two separate occasions. In 2016, Ohio became the first state to offer direct integration of its PDMP into EHRs and pharmacy dispensing systems free of charge.
---
Telemedicine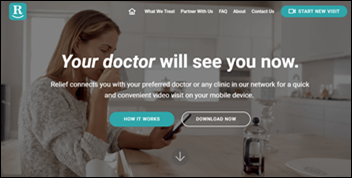 Baton Rouge, LA-based startup Relief Telemed raises $150,000 in a family-and-friends seed-funding round. Co-founder and CEO Vishal Vasanji is also the co-founder of Patient Plus Urgent Care. CMO Ronald Andrews, MD is the owner of Pediatric & Internal Medicine Associates in Baton Route. Vasanji says the company just signed its first payer, and that eight clinics in and around the city are using the company's software. He added that practices will eventually be able to buy a white-label version of the technology.
---
Sponsor Updates
Nordic will exhibit at the CORE Conference August 5-7 in Salt Lake City.
Blog Posts
---
Contacts
More news: HIStalk.
Get HIStalk Practice updates.
Contact us online.
Become a sponsor.