Top News
HHS awards $107 million in Quality Improvement Awards to 1,273 health centers across the country. In addition to their quality-improvement efforts, the winning centers also demonstrated improvements in advancing the use of health IT and delivering patient-centered care.
---
HIStalk Practice Musings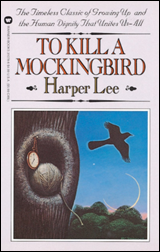 A younger member of the family tells me she'll soon start reading "To Kill a Mockingbird," which got me thinking about the classic literature I read in school. Some titles were torture to get through ("The Metamorphosis," anyone?), while others – like the "Anne of Green Gables" series – I still read over and over. If you're looking to get back into the groove of high school lit, check out Fast Company's list of "13 books from high school worth rereading as an adult." I highly recommend "One Hundred Years of Solitude" by Gabriel Garcia Marquez (or any of his other novels, for that matter.)
What novels from your high school, or even college years, are still on your bookshelf? Email me with your favorite classic literary reads.
---
Webinars
September 5 (Thursday) 2:00 ET. "Driving 90% Patient Adoption Across Your Network: How US Dermatology Partners is Showing Us The Way." Sponsor: Relatient. Presenters: Michele Perry, CEO, Relatient; Sara Nguyen, VP of applications and integrations, US Dermatology Partners. US Dermatology Partners is helping its physicians reclaim time they can spend with patients and is turning patient engagement strategies into business results across its 90 locations in eight states. Attendees will learn how US Dermatology Partners defined its patient engagement objectives and physician-optimized strategies. They presenters will provide advice on starting or accelerating patient engagement goals.
Previous webinars are on our YouTube channel. Contact Lorre to present your own.
---
Announcements and Implementations

Great Lakes Health Connect selects HIE software from Secure Exchange Solutions. Michigan-based GLHC will connect SES Direct to its InterSystems HealthShare interoperability technology.
Veradigm (the former payer and life sciences division of Allscripts) will help Komodo Health integrate de-identified patient data from Allscripts ambulatory EHRs with its Healthcare Map, which already includes data from 150 public and private payers. Komodo Health will market the expanded dataset to life sciences companies for research purposes.
---
Telemedicine

MyTelemedicine develops new API enhancements – including multi-party e-visits, real-time eligibility checks, and EHR integration – to help developers integrate its telemedicine capabilities with their apps and mobile health devices.

Nurx expands its reach to Nebraska, making its birth control and STI testing delivery services available in 27 states and Washington, DC.
---
Research and Innovation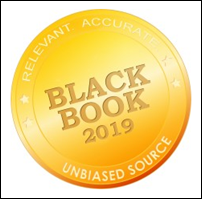 CareAllies, ECG Management, Lumeris, PWC, and Deloitte Consulting achieve top marks in Black Book's latest look at physician practice satisfaction with value-based care transformation and strategy advisory firms. The research also found that 88% of surveyed practices with more than five physicians in VBC arrangements have not yet mapped out a strategy to implement advanced analytics and/or reimbursement solutions. Of those not already in VBC programs, nearly all say they will look to a consulting firm for guidance.
MGMA survey-takers report that patient portals, automated appointment reminder systems, check-in technologies, telemedicine, digital payment options, and analytics have had the biggest impact on their workflows and engagement with patients.
Kareo's latest report on the state of the independent physician practice sheds light on growth, burnout, and the impact of health IT, among other facets. A few highlights:
69% say integrated technology is essential to efficient care delivery and practice profitability.
70% believe EHR data entry detracts from their ability to deliver care.
72% are experiencing burnout.
8% plan to break away from their hospital.
60% predict their practice will grow in the coming year.
---
Other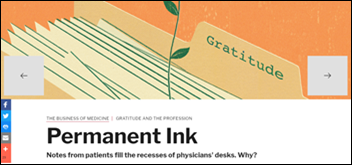 This Harvard Medicine article digs into the impact thank you notes have on physicians: "Most of us have a folder. Or a shoebox. Perhaps a desk drawer. Or a special, yet aging, briefcase. We may not look in it very often — or ever. And we may not admit to having one. But we do. I'm referring to the collections of letters of appreciation that we physicians receive from our patients and their families. I still go back and read [notes] from time to time. It's with my other letters, in a manila folder, in my home office. Whenever I rediscover the folder, its contents invariably make me feel better."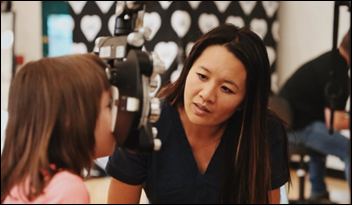 VSP Global, parent company of practice management and EHR software vendor Eyefinity, partners with Glam4Good to donate eye care, eyewear, and shopping sprees to victims of last year's Camp Fire in Paradise, CA.
---
Sponsor Updates
Culbert Healthcare Solutions will exhibit at Epic's UGM August 26-29 in Verona, WI.
Blog Posts
---
Contacts
More news: HIStalk.
Get HIStalk Practice updates.
Contact us online.
Become a sponsor.