Top News
Facing pressure from the American Optometric Association, the FDA recalls Visibly's online vision screening test over concerns with safety and efficacy, and a lack of FDA marketing approval. Launched as Opternative in 2015, Visibly's telemedicine service quickly came under scrutiny from eye care professionals who wanted to ensure face-to-face visits weren't edged out by unproven technology.
Opternative rebranded last year because its previous moniker "carried a negative connotation in the eye care industry and positioned the brand as an existential threat to optometrists." That negative connotation likely stemmed from the various lawsuits the company brought against entities like state agencies in Indiana and competitor Warby Parker.
---
HIStalk Practice Musings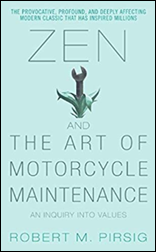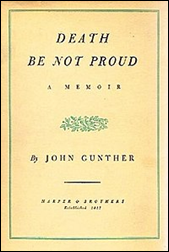 Many thanks to the readers who reminded me of books from high school and college well worth re-reading. Jeanne says that "Zen and the Art of Motorcycle Maintenance" by Robert Pirsig and "Stranger in a Strange Land" by Robert Heinlein are worth taking a second (or in my case, first) look at. Jim says that "Catcher in the Rye" by JD Salinger, "A Separate Peace" by John Knowles, and the memoir "Death Be Not Proud" (named after the 17th century sonnet) by John Gunther are three that merit reading instead of skimming the CliffsNotes. Keep your suggestions via email coming! I hope to compile a list of reader-suggested books to publish just in time for the new year. What better resolution can one make than to read more?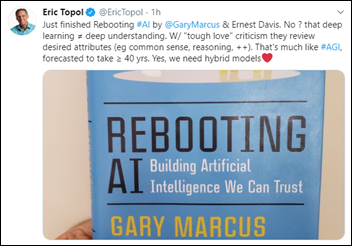 AI cheerleaders and skeptics alike may enjoy "Rebooting AI" by professors Gary Marcus and Ernest Davis.
---
Webinars
September 5 (Thursday) 2:00 ET. "Driving 90% Patient Adoption Across Your Network: How US Dermatology Partners is Showing Us The Way." Sponsor: Relatient. Presenters: Michele Perry, CEO, Relatient; Sara Nguyen, VP of applications and integrations, US Dermatology Partners. US Dermatology Partners is helping its physicians reclaim time they can spend with patients and is turning patient engagement strategies into business results across its 90 locations in eight states. Attendees will learn how US Dermatology Partners defined its patient engagement objectives and physician-optimized strategies. They presenters will provide advice on starting or accelerating patient engagement goals.
September 26 (Thursday) 2 ET. "Patient Education Data: A Key Ingredient for Improving Quality and Patient Experience." Sponsor: Healthwise. Presenters: Victoria L. Maisonneuve, MSN, RN, director of the Nursing Center for Excellence and Magnet program, Parkview Health; Marta Sylvia, MPH, senior manager of quality improvement and outcomes research, Healthwise. Healthcare data is everywhere! It's scattered across various systems and in countless formats, making it difficult to collect and glean actionable information. Knowing where to start depends on what your organization wants to accomplish. Vicki Maisonneuve will share how her team analyzes data around the use of patient education. By combining different data sets, she can easily identify trends, gaps, and opportunities to improve quality and patient experience across Parkview Health.
Previous webinars are on our YouTube channel. Contact Lorre to present your own.
---
Acquisitions, Funding, Business, and Stock

The Dayton Daily News looks at the consumer-friendly tech PriMed Physicians will implement at the new location it is preparing to move into next June. The 53-physician group will offer patients appointment scheduling online and via text, and access to online intake forms. Physicians will see data entry decrease with new medical devices that send health data directly to a patient's EHR. The higher-tech changes are the result of a town hall-type "Office of the Future" meeting held with PriMed staff last year. CEO Ted Inman says the group is really "focused on consumerism, and also making sure that the right person is doing the right job at the right place and time."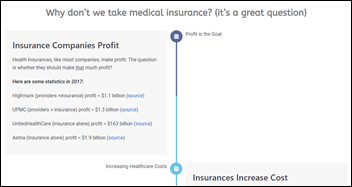 Timothy Wong, MD opens the IHealth Clinic in Pittsburgh. As the sole employee, Wong describes the clinic as a "micro-practice" akin to direct primary care but without the annual membership fee. Wong charges a flat $35 fee for nearly any procedure, and works 12-hour weekdays plus eight-hour Saturdays and Sundays. He also offers care via text and video. Becoming an employed physician at nearby health systems was not an option for Wong: "That just perpetuates the system. That's not standing up for the patient. That's not fighting the system to be better."
---
Announcements and Implementations
Healthcare analytics vendor ESimplify will offer its family practice customers access to ChartSpan's MIPS compliance, chronic care management program, and annual wellness visit services.

Unlimited Systems will integrate Relatient's patient engagement capabilities with its G4 Studio RCM software for oncologists.
Florida Association of ACOs will offer MediQuire's analytics to member organizations looking to optimize their value-based contracts.
---
Government and Politics
HHS publishes a proposed rule that will give providers greater access to the medical records of patients seeking treatment for addiction. HHS Secretary Alex Azar says the rule, an update to one originally passed in 1975 to protect the privacy of patients seeking such treatment, will better support care coordination while still protecting patient privacy – a sticking point with many privacy watchdogs.
---
Telemedicine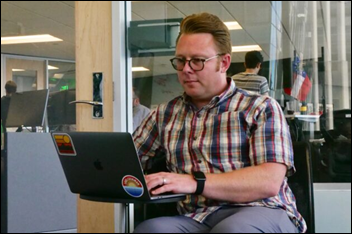 GeekWire profiles 98point6, a Seattle-based telemedicine company launched last year with $86 million in funding so far. The company employs 54 physicians across all time zones, and has developed technology that automates charting. Physicians are encouraged to spend 20% of their time helping to improve the company's software, which focuses heavily on automation.
---
Other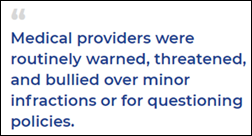 Family physician Rebekah Bernard, MD recounts her time in the FQHC trenches as one of extra, uncompensated duties; burdensome paperwork; higher-ups that weren't afraid to keep her in line through intimidation tactics; and a total lack of interest in ideas for workflow improvements. She got out alive, she says, by keeping her head down, mouth shut, and bosses happy – advice she gave to other colleagues feeling the same squeeze. Bernard, who calls her last day at the FQHC one of the happiest of her life, has since moved into direct primary care.
---
Sponsor Updates
Blog Posts
---
Contacts
More news: HIStalk.
Get HIStalk Practice updates.
Contact us online.
Become a sponsor.