Top News
Women's healthcare company Kindbody opens its fourth – and largest – clinic in Flatiron, NY. The company launched just over a year ago, has raised $22 million, and developed its own EHR. Digital health offerings also include virtual consults and a patient portal. It plans to open three more clinics by the end of 2019.
Founder and CEO Gina Bartasi's path to women's wellness seems to have started at an Atlanta-based publishing company, progressed to the founding of a content-driven fertility-focused website, and then led to her founding fertility benefits company Progyny, which she left in 2017.
---
HIStalk Practice Musings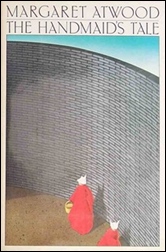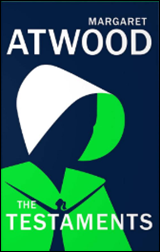 Fans of Margaret Atwood will be happy to know that "The Testaments," her sequel to "The Handmaid's Tale," is now available. I remember liking the first book, but it's been so long that I'll need to read it again before attempting the second. I haven't seen the show on Hulu, which has already acquired the rights to the sequel.
Goodreads has compiled this list of highly anticipated novels set to come out this fall. I'm especially excited about "The Starless Sea" by Erin Morgenstern, who wrote the fantastic "The Night Circus." (If you read one book this year, make that one it.) I'm also going to check out "The Giver of Stars" by Jojo Moyes, which tells the story of a woman who joins a traveling library started by Eleanor Roosevelt.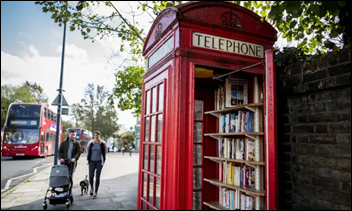 And speaking of libraries, efforts have been underway for some time now to convert Britain's 10,000 remaining phone boxes for other more relevant uses. Some communities have turned them into micro libraries through sponsorship programs, while others have used them to house defibrillators.
---
Webinars
September 19 (Thursday) 2:00 ET. "ICD-10-CM 2020 Code Updates." Sponsor: Intelligent Medical Objects. Presenters: June Bronnert, MSHI, RHIA, director of terminology mapping, IMO; Theresa Rihanek, MHA, RHIA, classification and intervention mapping lead, IMO; and Julie Glasgow, MD, senior clinical terminologist, IMO. The 2020 regulatory release is right around the corner. Join IMO's top coding professionals and thought leaders as they discuss new, revised, and deleted codes; highlight revisions to ICD-10-CM index and tabular; discuss changes within Official Coding Guidelines; share potential impacts of the code set update; and review ICD-10-CM modifier changes.
September 26 (Thursday) 2 ET. "Patient Education Data: A Key Ingredient for Improving Quality and Patient Experience." Sponsor: Healthwise. Presenters: Victoria L. Maisonneuve, MSN, RN, director of the Nursing Center for Excellence and Magnet program, Parkview Health; Marta Sylvia, MPH, senior manager of quality improvement and outcomes research, Healthwise. Healthcare data is everywhere! It's scattered across various systems and in countless formats, making it difficult to collect and glean actionable information. Knowing where to start depends on what your organization wants to accomplish. Vicki Maisonneuve will share how her team analyzes data around the use of patient education. By combining different data sets, she can easily identify trends, gaps, and opportunities to improve quality and patient experience across Parkview Health.
Previous webinars are on our YouTube channel. Contact Lorre to present your own.
---
People


Doctor on Demand names Robin Glass (Evolent Health) president and chief commercial officer, and David Deane (TurningPoint Healthcare Solutions) VP of business development.
---
Announcements and Implementations

North Carolina Department of Health and Human Services providers will use Phreesia intake technology to deliver the state's Standardized Social Determinants of Health Screening Questions to patients and alert providers in real time to available resources. The SDOH screening is part of the state's Health Opportunities initiative, which will also coordinate care between state-based agencies using the NCCare360 data-sharing network.
---
Telemedicine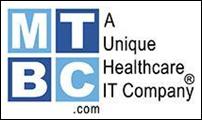 MTBC makes virtual consult capabilities available to select behavioral health and addiction medicine specialists using its TalkEHR. It plans to make the feature available to all customers by the end of the year.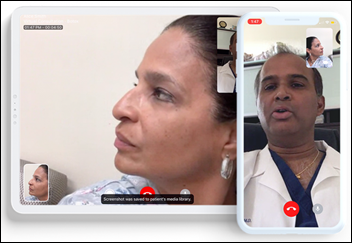 Symplast adds telemedicine features to its EHR and practice management software for plastic surgery and medspa providers.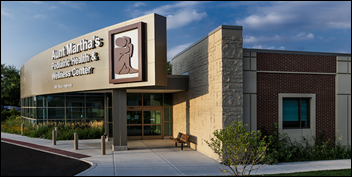 Aunt Martha's Health & Wellness, an FQHC with 23 clinics in and around Chicago, will use a $136,000 grant from HHS to offer primary care and diabetes management via telemedicine. It will also offer diabetic patients an app that will allow them to record and share their daily sugar levels with providers.
---
Other
This article highlights the vast differences consumers find when they check prescription prices using GoodRx. It's true that pricing for the same drug can vary in the extreme, making it well worth a consumer's while to trek a few extra miles to save money. The Byzantine nature of prescription drug pricing was made all too clear to me last week, when I had to fill several prescriptions for myself and a family member. Being a cash-paying customer, I transferred the first prescription from Walgreens, where GoodRx listed it as $25, to Publix, which listed it as $12. The fact that the two establishments were across the street from each other made the decision that much easier. I discovered, much to my chagrin, that Publix doesn't accept GoodRx coupons, but was happy to apply some sort of magical discount to my total, bringing the prescription's price down to $5. While I didn't leverage GoodRx's coupons for any of the medications, browsing the site certainly made me more aware of the need to shop around and ask my provider and pharmacist questions about pricing. In fact, I did just what GoodRx Director of Research Thomas Goetz predicted I would: "When … transparency is in the hands of consumers, consumers start to change behavior. And that starts to change the economics of the system. It's very slow-going, but that's in general what we're all about."
---
Contacts
More news: HIStalk.
Get HIStalk Practice updates.
Contact us online.
Become a sponsor.