Top News
In Canada, primary care and software company Well Health Technologies acquires consulting firm OSCARwest EMR Services. It is Well Health's fourth acquisition of OSCAR-related companies, giving it a strong foothold in the open-source EHR market.
Well owns and operates 19 primary care clinics, and provides EHR software and services to 856 clinics across Canada.
---
HIStalk Practice Musings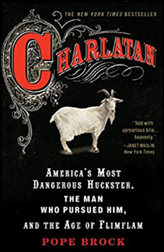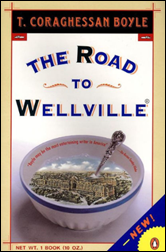 Mr. H beat me to the punch in mentioning the upcoming biopic about medical huckster John Brinkley, who made a name for himself in the 1920s by claiming to cure male virility problems with grafts of goat gonads. If you can't wait for the movie with Robert Downey, Jr., check out "Charlatan: America's Most Dangerous Huckster, the Man who Pursued Him, and the Age of Flimflam." Fans of quackery may also want to read "The Road to Wellville" by TC Boyle. It's been years since I've read it, but I do remember enjoying the bizarre tale of cereal magnate John Harvey Kellogg's infamous Battle Creek Spa (not to mention the 1994 movie of the same name).
Thanks to John for sending over several reading recommendations related to management and personal and professional development:
"Radical Candor" by Kim Scott. "This is a lot about how to manage well, have difficult conversations, and get the best out of your staff. I've used a number of the techniques in the book with success."
"Thanks for the Feedback" by Douglas Stone and Sheila Heen. "It's about how to handle feedback (obviously). Some great tips. You can find Sheila (and Doug) giving a talk on this on the Internet and that will probably be a little more palatable. Concepts are good but the writing is a little dry.
"The Motivation Myth" by Jeff Haden. "I picked this up as a cheap Kindle after reading a bit on LinkedIn. I'm a bit addicted to continual self improvement. Haden does a nice job at dispelling myths and pointing out what works. One simple concept he points out is that motivation comes from simple, small increments of success. You get a little taste of success and that motivates you to keep going. (That is – it's not driven from what you are passionate about.) He covers so many disparate things, it's almost a bit funny (how to become rich, how to lose 10 lbs in 30 days, etc.), but the main concepts are solid."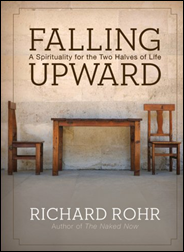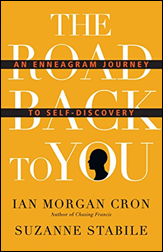 His recommended self-discovery titles include "Falling Upward: A Spirituality for the Two Halves of Life" by Richard Rohr, and "The Road Back to You" by Ian Cron and Suzanne Stabile.
I love it when readers turn me on to new authors, concepts, and guilty pleasures. Please email me with your favorites and/or latest discoveries.
---
Webinars
September 26 (Thursday) 2:00 ET. "Patient Education Data: A Key Ingredient for Improving Quality and Patient Experience." Sponsor: Healthwise. Presenters: Victoria L. Maisonneuve, MSN, RN, director of the Nursing Center for Excellence and Magnet program, Parkview Health; Marta Sylvia, MPH, senior manager of quality improvement and outcomes research, Healthwise. Healthcare data is everywhere! It's scattered across various systems and in countless formats, making it difficult to collect and glean actionable information. Knowing where to start depends on what your organization wants to accomplish. By focusing on your patient education data, you can drive quality improvement across your organization. Vicki Maisonneuve will share how her team analyzes data around the use of patient education. By combining different data sets, she can easily identify trends, gaps, and opportunities to improve quality and patient experience across Parkview Health
October 2 (Wednesday) 1:00 ET. "Conversational AI in Healthcare: What About ROI?" Sponsors: Orbita, Cognizant. Presenters: Kristi Ebong, SVP of strategy and GM of healthcare providers, Orbita; Matthew Smith, AVP and conversational AI practice leader, Cognizant. Conversational AI holds great promise to drive new opportunities for engaging consumers and customers across all industries. In healthcare, the stakes are high, especially as organizations explore opportunities to leverage this new digital channel to improve care while also reducing costs. The presenter experts offer a thought-provoking discussion around conversational AI's timeline in healthcare, the factors that organizations should consider when thinking about virtual assistants through chatbots or voice, and the blind spots to avoid in investing in those technologies.
Previous webinars are on our YouTube channel. Contact Lorre to present your own.
---
Acquisitions, Funding, Business, and Stock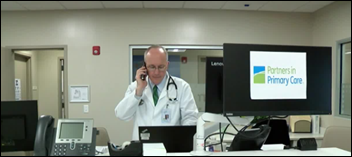 The retail primary care business model sees yet another twist as Partners in Primary Care opens its fourth office in a Walgreens pharmacy. A subsidiary of Humana, the medical group is piloting the concept to offer seniors a one-stop shop for healthcare. It currently operates one Walgreens-based practice in Kansas and three in Missouri.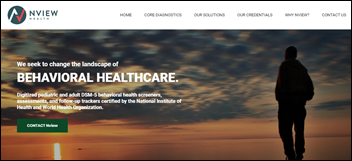 Online behavioral health screening software vendor Nview Health raises over $4 million in seed funding from BIP Capital.
---
Announcements and Implementations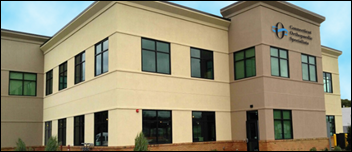 Connecticut Orthopaedic Specialists implements patient engagement and care collaboration software from Updox across its 22 locations.
ReferralMD integrates ConferMed's e-consult software with its referral management technology to offer providers and patients quicker access to specialists.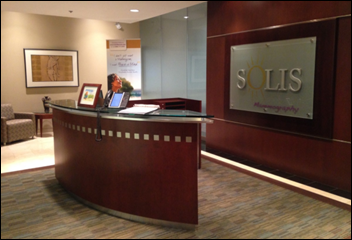 Solis Mammography goes live on ERad's radiology information system at 65 facilities across six states.
---
People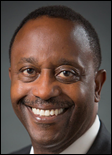 The American Academy of Family Physicians names Wright State University Boonshoft School of Medicine Associate Dean Gary LeRoy, MD president. The AAFP published a great interview with LeRoy highlighting his time in the industry, views on health IT, goals for his term, and what keeps him up at night: "Physicians are drowning in digital data, and it's causing burnout because we can't escape from the constant barrage of information. A redesign of EHRs will provide some level of relief."
---
Telemedicine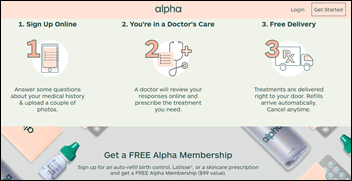 Online birth control and skin care company Alpha Medical expands its services to include membership-based virtual care. The Silicon Valley-based startup has also broadened its reach to include Georgia, Virginia, and Washington.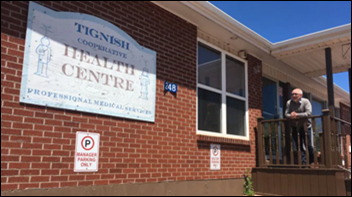 The Tignish community of Prince Edward Island in Canada will soon become one of the first areas in the world to offer primary care via telemedicine from a doctor in another country. Semi-retiring physician Declan Fox has agreed to see patients one or two days a week from his home in Ireland after his last official day at the Tignish Health Centre. A nurse practitioner will remain on site to facilitate video visits with Fox until a permanent replacement can be found.
---
Sponsor Updates
Blog Posts
---
Contacts
More news: HIStalk.
Get HIStalk Practice updates.
Contact us online.
Become a sponsor.