Top News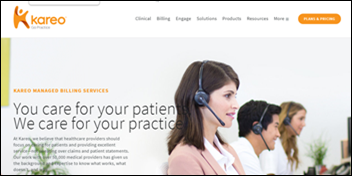 Kareo decides to sell its RCM services business to Health Prime International, an EHR, practice management, and billing vendor based in National Harbor, MD.
Kareo CEO Dan Rodrigues says the company will focus its efforts on its practice management and EHR products, and will offer outsourced billing services through its network of 1,500 partners. "We believe this shift in strategy will also help Kareo build stronger relationships with medical billing companies, who in the past were concerned about competing with their software supplier."
The company's first (and possibly last) report on medical billing industry trends from earlier this year projected a 12% growth in revenue this year for medical billing companies. The report also found that 28% of surveyed physicians plan to outsource their billing within the next two years.
---
HIStalk Practice Musings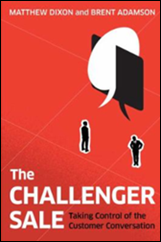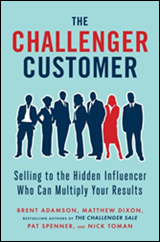 In the latest installment of Hyland's "What Our Execs are Reading" series, EVP and CCO Ed McQuiston praises "The Challenger Sale" and its sequel, "The Challenger Customer," by Matthew Dixon and Brent Adamson. McQuiston believes that, "As drivers of change, we need to talk about our audience. Because we might be focusing on the wrong people. Turns out, whether you're selling into an organization, or trying to lead change within it, it's not the people who are early adopters we need to embrace. It's the skeptics."
Holiday downtime will soon be upon us. If you're looking for something to read, check out the titles included in these lists:
Literary lists should be in ample supply as the year winds down. Please email me with any that you come across – the wackier, the better.
---
Acquisitions, Funding, Business, and Stock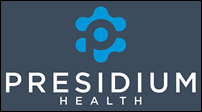 Home-based chronic care management startup Presidium Health raises $3.5 million in a Series A funding round led by Alethea Capital Management. The San Diego-based company's capabilities include Secure Text Activated Triage, a medical alert device home-bound patients can use to communicate with their care team and transmit vitals in real time.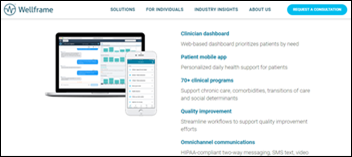 Wellframe, a digital health management company based in Boston, announces a $20 million Series C funding round. The company has developed a patient-facing app that offers secure messaging and an interactive daily healthcare checklist for patients that can also generate intervention alerts.
---
People

Canadian health IT firm Premier Health Group names David Ostrow, MD (University of British Columbia) CMO.
---
Announcements and Implementations

New Jersey Urology will implement ISalus Healthcare's HealthWatch chronic care management program across its 40 locations. The program includes access to HealthWatch's MyMedicalLocker patient portal. The service is now available in 40 states.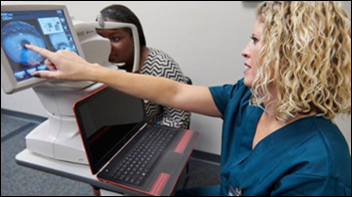 Retail clinic and telemedicine company CarePortMD implements AI-powered diabetic retinopathy eye exam technology from IDx at Albertsons grocery stores in Delaware and Pennsylvania.
---
Telemedicine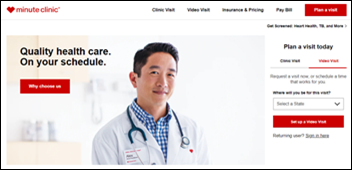 CVS Health expands its Minute Clinic virtual care program with the addition of Teladoc-powered services at locations in Colorado, Illinois, and New Jersey.
---
Research and Innovation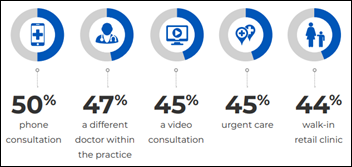 Convenience trumps loyalty when it comes to patient access and engagement, according to a DocASAP survey of 1,000 patients. A few key findings:
Eighty-four percent of patients say the ability to schedule an appointment outside of office hours is somewhat to very important.
Ninety would choose the more convenient care option, such as a video visit, even if their PCP was available at their preferred time.
Just over half reported missing or delaying an appointment because scheduling was too difficult.
Top barriers to appointment scheduling included lengthy wait times for the actual appointment, a lack of options for scheduling outside off a practice's office hours, and unavailability of preferred providers.
---
Sponsor Updates
EClinicalWorks posts a podcast titled "Telluride Medical Center: On the Primary Care Frontier."
A five-year study finds that a health literacy incentive program using health education content from Healthwise lowered healthcare costs.
Blog Posts
---
Contacts
More news: HIStalk.
Get HIStalk Practice updates.
Contact us online.
Become a sponsor.